Bob Legg
---
October 2020 - Fort Pulaski
Original
About the Image(s)
On a photo excursion in the first week of February 2020 we visited Fort Pulaski National Monument on Tybee Island, Georgia. This fort dates back to the war of 1812 and is in good condition. Very few cannons exist but the track still exists on the floor. I processed this color image in Luminar with just the regular adjustments and the Mono in Silver Efex. Back into LR and did some tweaking of hi lights, shadows, texture and Clarity. All as a learning experience, since this is my first week on LrC. Luminar is excellent for editing, but they do not pass muster for digital asset manager (DAM).
---
17 comments posted
---
---
---
Emil Davidzuk
Hi Bob

The writeup is about the Grand Tetons and the image is Fort Pulaski??

I like the image very much, the archways, brickwork, wood floor etc. Great lines and texture. The viewer wonders who or what is around the bend.

You are a LR user so I am wondering if darkening the shadows a bit with the adjustment brush or radial filter would make sense. I am thinking it adds a little depth and adds to the contrast.

Emil &nbsp Posted: 10/05/2020 11:12:11
Bob Legg
Emil, but as a brand new LR user, I had increased the contrast and used the "J" key to see the dark spots on the left and the areas in the top side arches went blue and blocked the texture so I settled on just a slight bit of blue and the arches at the end of the just had a slight bit of red. But I take it that you prefer dark shadows versus seeing textures. To me the details and textures makes the picture. I certainly believe that I do not know many of the methods that could come up with an edit like I did and what I think you suggested. &nbsp Posted: 10/05/2020 15:21:54
Emil Davidzuk
Bob

I am thinking a little darker in the shadows but not haunted castle dark (it is Oct) Let me give a copy a shot. I think the goodness of these digital dialogues is we get to see alternate renderings by commenters that my not change your mind for your submittal this month but affects your thinking down the road

Emil &nbsp Posted: 10/06/2020 12:31:10
Emil Davidzuk
Bob
Here is a version in which I used just the adjustment brush to darken the archways and I lightened the foreground floor to lead you in. My goal, whether I achieved it or not, was to accentuate the beautiful arches in the fort without losing the bricks and plaster wall texture. Just a subtle update
Emil &nbsp
Posted: 10/06/2020 12:52:03
---
---
---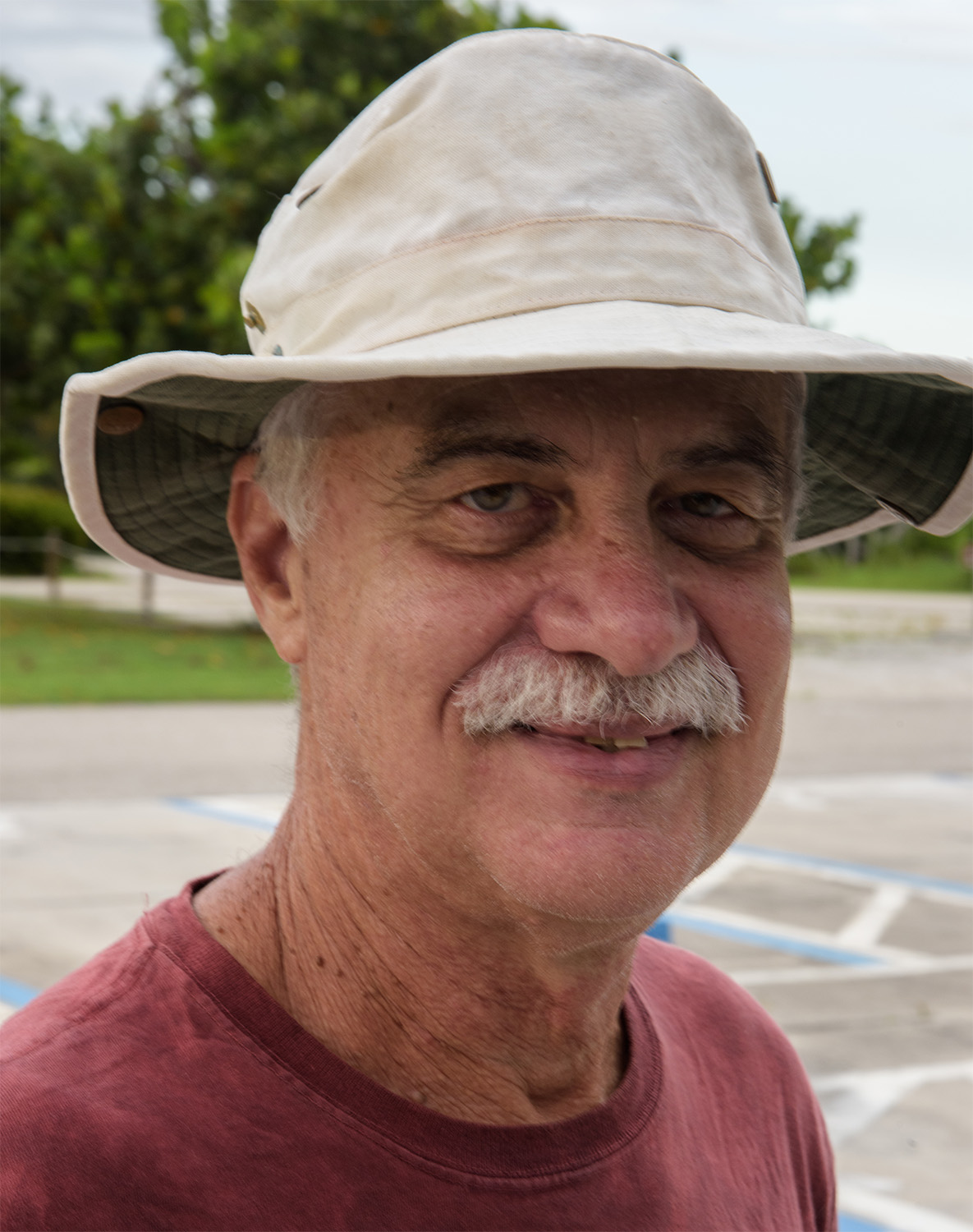 Larry Treadwell

(Groups 36 & 67)
Sorry for the mix up. When posting Bob's description there was some sort of error and the wrong description was posted. I think I have fixed it now.

Such is what happens when you bring in a substitute to fill in for a pro. :-(

Larry &nbsp Posted: 10/05/2020 14:59:40
---
---
---
LuAnn Thatcher
Bob,

Can you let us know what your camera, lens, focal length, and settings were? Also, did you use a filter, a tripod, and what was the time of day?

I love this image!

Thanks,
LuAnn &nbsp Posted: 10/06/2020 09:17:29
Bob Legg
Absolutely. I've been trying to learn Lightroom Classic and forgot that important info that I always ask for myself. Image was taken at 1:32PM Feb 3rd, Exp 1/200 sec at f8.0, ISO 800 at 28mm on my 28-300 Nikon Lens, no Tripod, but I did brace my body against many walls. Nikon D780. I did not have access to all the metadata in Luminar. I've had to give up on Luminar for image management etc Except I still Love their editing and will continue to access Luminar editing via Lightroom plugin. I can tell via my file name that I edit edit in Topaz using Precision Details. That was one of the points I learn around Labor Day with the virtual classes from Out of Chicago in Depth. I hope this is helpful, but this is one of several images that I started in Luminar, back in the Feb-Aug time frame and then according to LR history I tweaked contrast, shadows and high lites. Thanks LuAnn for Praise. &nbsp Posted: 10/06/2020 09:48:14
---
---
---
LuAnn Thatcher
Bob,
Your settings made a great image. The scene is void of distractions, and there is enough interest in the stone archway to keep a viewer's eye engaged in the image. There are enough details in the brick to beg the question, what was life like here in 1862?
You may have noticed I flipped the image in my sample photo to see if it is a better photo when presented this way. To me, I sense it may flow better; not that your method is wrong, mind you. In countries that read from left to right, this can be a subconscious preference. The left to right movement also leads us into the action rather than away from it. I like your image flipped; what do you think? It's just a thought.
The edits I did in Lightroom. I tried to use Luminar 3, but the program freezes, so I had to stick to LR. I used the preset Modern 5 in the drop-down menu in the Basic section. Then the adjustments were as follows: exposure -30, highlights -69, shadows -10, whites -29, blacks +39, texture -10, clarity +7, dehaze +15, tone curve -15, +6, -10, -6. In the Transform box, I selected Auto.
I look forward to your thoughts, my friend!
Best regards,
LuAnn &nbsp
Posted: 10/06/2020 12:54:32
Bob Legg
LuAnn. You will get my comments, but not yet, I have to have adequate time to read, understand and implement your suggestions. I've been busy getting my images into LrC and understanding everything. Bob
&nbsp Posted: 10/12/2020 15:22:12
Bob Legg
Hi LuAnn. I've finally made a determination that I was going to follow your edit path, but, difficulty right off. I'm not finding any "Basic" presets or anything called Modern 5. I might of waited too long as this AM my LrC updated to version 10, but I do not remember seeing that over the last week as I have been trying to use LrC presets. . Are you possibly using an older non CC version of Lightroom? &nbsp Posted: 10/21/2020 10:32:35
LuAnn Thatcher
Hi Bob,

I am using LrC revision 9.4 creative cloud.

When you look at the develop module window on the right are the sliders. The first one is called the basic panel. Open this panel.

Inside you will see Treatment: (this is where you select color or black & white), Profile: (this is where you select color or monochrome) and 4 little squares on the right side of this line; click there.

I selected the 'ALL' tab not color or B&W.

Inside this drop-down there is a section halfway down that says 'Modern (10).' Within this group you will find Modern 05.

Hope this helps.

LT &nbsp Posted: 10/21/2020 12:47:17
Bob Legg
Excellent job. You are hired. I never knew to click on the 4 squares for presets. Thought they had a terrible selection on the left side. I'll have to continue later as I have a web training event at 3 Adobe Max. Lightroom for beginners.
Thanks again LuAnn &nbsp Posted: 10/21/2020 13:55:31
LuAnn Thatcher
Awesome, Bob, glad I could help! I am glad you are a student and able to learn more about photography. Have fun!!

LT &nbsp Posted: 10/21/2020 14:30:31
Bob Legg
Well, your settings surely did get me to study oh so many settings. I appreciate your suggestions, but I generally do not go thru all of that work. I enjoy post-process but with the number of images I shoot and keep I could not make it thru initial edits after culling. I rely on compositions and easy edits to bring my images to the wow stage. I Love that fact that you showed me were to find the "other" presets and I really like what that Modern 5 preset did for the texture and toning but I don't see a substantial difference from mine , (other than the flip). I'm finding what I already had heard of, the many different ways you can edit, and I thought that pertained to Ps, but now I'm finding that to be true between LrC and Lr. This is a result of viewing more videos from Adobe. So thank you. I can certainly approve of your edit, but just can handle all of the possibilities in my mind. Thanks LuAnn. ps: I have LrC workflows class in a few minutes. &nbsp Posted: 10/21/2020 15:52:45
---
---
---
Leah Konicki
Bob,
thanks for sharing this image. This sort of structural interplay always catches my eye, and arches and shapes repeating and reframing one another. Very hard, too, often to capture due to the darks and lights. I like the textures and strong shapes. No one's mentioned this, but to me the highlights look very strong, toward over exposure, and it seems the same to me in both color and black and white). I'm a beginner at light room myself, so unfortunately don't have any suggestions on what techniques to use to darken the highlights (if, indeed, you are agree they need darkening. &nbsp Posted: 10/07/2020 18:24:55
---
---
---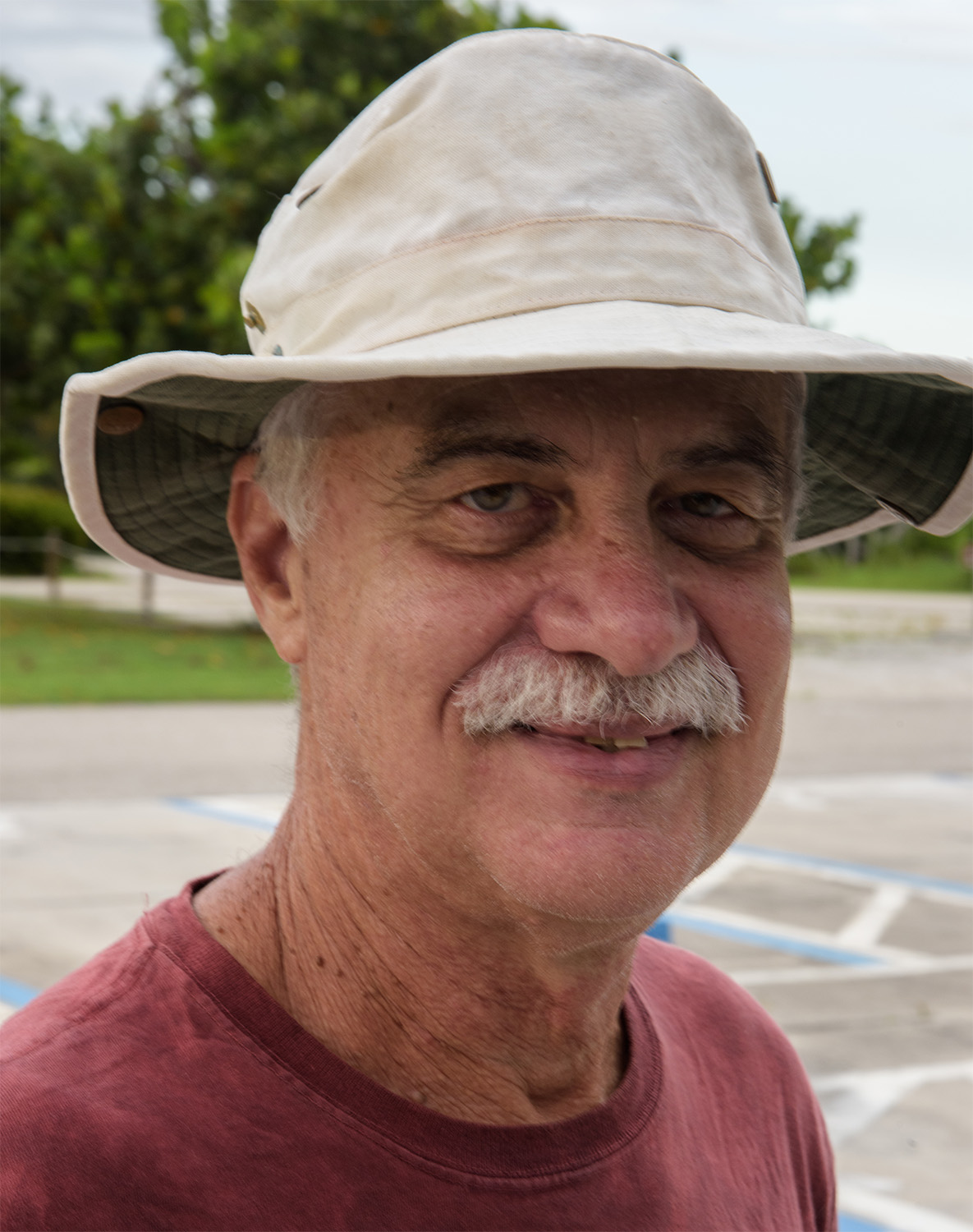 Larry Treadwell

(Groups 36 & 67)
Bob, I feel you have seen and captured a most interesting image with a composition that works quite well. The repeating arches and the strong leading lines of the flooring and masonry all work quite well. The strong, off camera directional light adds drama as well.

That said, LuAnn's edit with its increased contrast and introduction of shadows produced a bit of drama. The shadows help to sell the feeling of a by gone age.

While I have been a fan of flipping images I do not feel it works well here. This is an historical monument and someone who knows their history will spot a flip immediately. Having been to this site several times the flipped image just felt awkward. Flipping works when the image is not something recognizable.
&nbsp Posted: 10/12/2020 14:28:55
LuAnn Thatcher
Larry,

Your point about times when flipping an image might not be recommended is well taken. In many situations flipping an image horizontally can give the image a natural flow, but you pointed out a good example of when this may not apply; historical landmarks.

Thanks,
LuAnn &nbsp Posted: 10/12/2020 15:46:33
---
---
---
Please log in to post a comment