Israel Yosef
---
October 2020 - Lonely Ship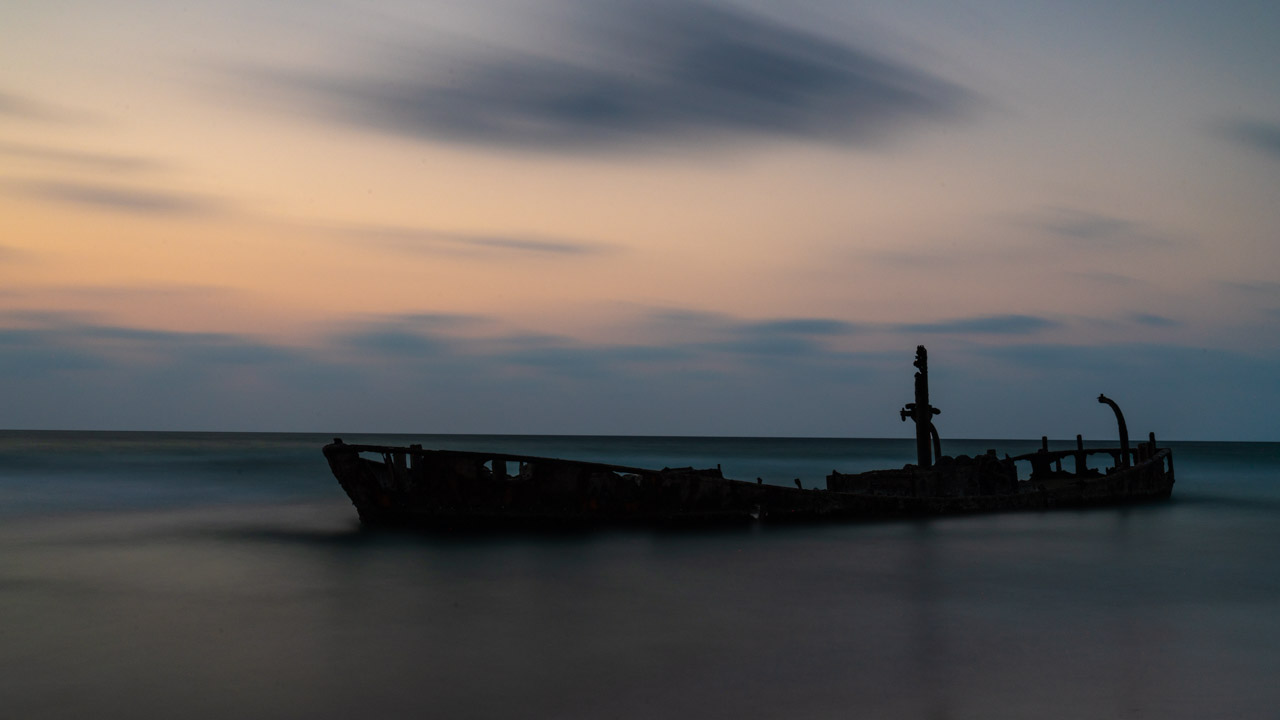 Original
About the Image(s)
"Lonely ship"

About the Image(s)

The photo was taken at a photo session of the photography community at sunset on the beach.
The ship has been abandoned near the shore for many, many years.
I was invited to join a group of photographers.
I tried in traffic jams for about two and a half hours (usually the trip is only an hour),
But I'm not sorry I tried because I knew very nice people and talented photographers and
I also took interesting pictures (I think).

Your opinions.

I used a GRD(0.9/3 Stops) filter to balance the sky and sea ,
and also ND64(1.8) filter to take long exposure and smear water and clouds.

I shoot in RAW format and process with Lightroom:
basic adjustment, detail, texture, etc. Then I convert to B&W in Lightroom.
Added a frame, brightened the sky and sharpened the ship in Photoshop.

Camera settings: Sony a7r III. ISO 125, 88s, f/22, 34mm, lens: Sony FE 24-70mm f/2.8 GM.
---
19 comments posted
---
---
---
Emil Davidzuk
Israel
You had to endure a lot to take this shot. Good for you on the commitment.
I am a big fan of long exposure photography so good marks for your composition. I also like the simplicity.
Your processing is just fine. I wanted to share with you another take on the same shot. I used a grad filter in LR and lightened the water just a tad, I used an adjustment brush on the hull to lighten it so some detail showed, and I used the grad filter on the sky to darken it.
Regards
Emil
&nbsp
Posted: 10/05/2020 11:35:35
LuAnn Thatcher
I like your edit, Emil, your edits are very subtle - nice.

Can you tell me, did you adjust white balance? You image looks a little sepia toned and I like it.

LuAnn &nbsp Posted: 10/06/2020 10:00:58
Emil Davidzuk
LuAnn

It was not intention to do so. In my haste to create the version I shared with Israel I may have not rezeroed all the sliders

Emil &nbsp Posted: 10/06/2020 12:34:04
LuAnn Thatcher
Ok, that's cool.

You know, when I edited my sample photos in LR and exported the copy to my desktop, both the LR copy in the LR software and the exported image are of different white balance colors. I don't know if this is just crazy LR or what. I calibrate my monitor weekly for judging. I don't seem to have this problem when I use Capture One. Does anyone else experience this phenomenon when using LR?

LuAnn &nbsp Posted: 10/06/2020 13:35:55
---
---
---
Israel Yosef
Hi Emil,
I am very happy to receive a positive assessment from you.
I am very grateful to you for your ideas and advice.
I'll definitely edit the photo and post it here.

Regards

Israel &nbsp Posted: 10/05/2020 12:46:38
---
---
---
LuAnn Thatcher
Hello Israel,
The first thing I noticed in your image was the peaceful and calm waters surrounding this abandoned ship. I couldn't help but wonder what type of voyages and experiences this ship had in its lifetime.
My edits consisted of using a radial filter around the ship to brighten it up a little; the deep shadows seemed to beg to be revealed enough to see some texture. Lightroom showed on the histogram that the highlights were blowing out because of the white border, so I adjusted them. I lowered the black slidder, raised the texture a little, and added a little clarity. I finished by running the photo through Topaz Sharpen with very minimal auto settings.
Tell me what you think?
Best regards,
LuAnn &nbsp
Posted: 10/06/2020 09:57:12
Israel Yosef
Hi LuAnn,
You always give me interesting ideas and advice.
Why did you use a radial filter around and not the Adjustment Brush?
For the sharpness of the photo, I use Action, which was kindly provided to me by my mentor from St. Petersburg.
He is a professional photographer and a great specialist in Photoshop and Lightroom.

Best regards,
Israel &nbsp Posted: 10/07/2020 07:54:45
LuAnn Thatcher
The radial filter is just something that I have been using for a long time.

I do not do my editing in Photoshop very much so I never got into using Actions. I just keep things simple and natural its just my style, Israel. My camera produces great color that I am happy with just out of camera.

Do you like using Actions? Do you use Photoshop a lot for editing? You will have to share what you have learned. Perhaps I can learn something from you.

Best regards,
LuAnn &nbsp Posted: 10/07/2020 08:14:15
Israel Yosef
I'm very flattered that I can teach you something.
It will be my great pleasure to share my knowledge with all the members of our wonderful group.

Best regards,
Israel &nbsp Posted: 10/07/2020 08:40:55
LuAnn Thatcher
I enjoy your enthusiasm, Israel.

Shalom

LuAnn &nbsp Posted: 10/07/2020 08:43:13
LuAnn Thatcher
Israel,

The radial filter can also be used as a tool to make a vignette. Adjustment brush is another choice. I just like the performance I get from radial filter. There are many ways to edit and they are all good.

LuAnn &nbsp Posted: 10/07/2020 08:51:11
Israel Yosef
LuAnn,

Thank you very much.

Best regards,
Israel
&nbsp Posted: 10/07/2020 08:53:57
---
---
---
Bob Legg
Israel, I Love the composition and the subject. Excellent use of long exposure to smooth the water. I definitely would open up the shadows and increase texture on the ship as others have suggested. I might (always easier in hindsight) to have raised my tripod up a few inches to give a little more separation at the horizon as the bow and horizon are very close to merging. Well worth you trip to shoot this, I think. &nbsp Posted: 10/06/2020 14:39:18
Israel Yosef
Hi Bob,
thank you for your advice
I'll definitely go to this beach as soon as autumn comes.
We in Israel still have summer temperatures up to + 32C, there are no clouds.

Best regards,
Israel &nbsp Posted: 10/07/2020 05:24:06
LuAnn Thatcher
Bob,

That is a great point about the bow and horizon. I do not do a lot of landscape so I will have to make a note on your suggestion.

LuAnn &nbsp Posted: 10/07/2020 08:16:02
---
---
---
Leah Konicki
Israel, this image really captured me, and I really like the title "Lonely Boat" - the image does have that quality of abandonment and loneliness. I think the lightening of the hull does help it (the hull) read more clearly, so I think that's worth playing with. The sky has a lot of power in all of the renditions, which adds to the mood. Thanks for sharing this! &nbsp Posted: 10/07/2020 18:28:40
Israel Yosef
Leah,
I'm very glad that I managed to convey the atmosphere of "loneliness" and you liked it.
Thank you for your comment.

Best regards,
Israel &nbsp Posted: 10/08/2020 01:30:52
---
---
---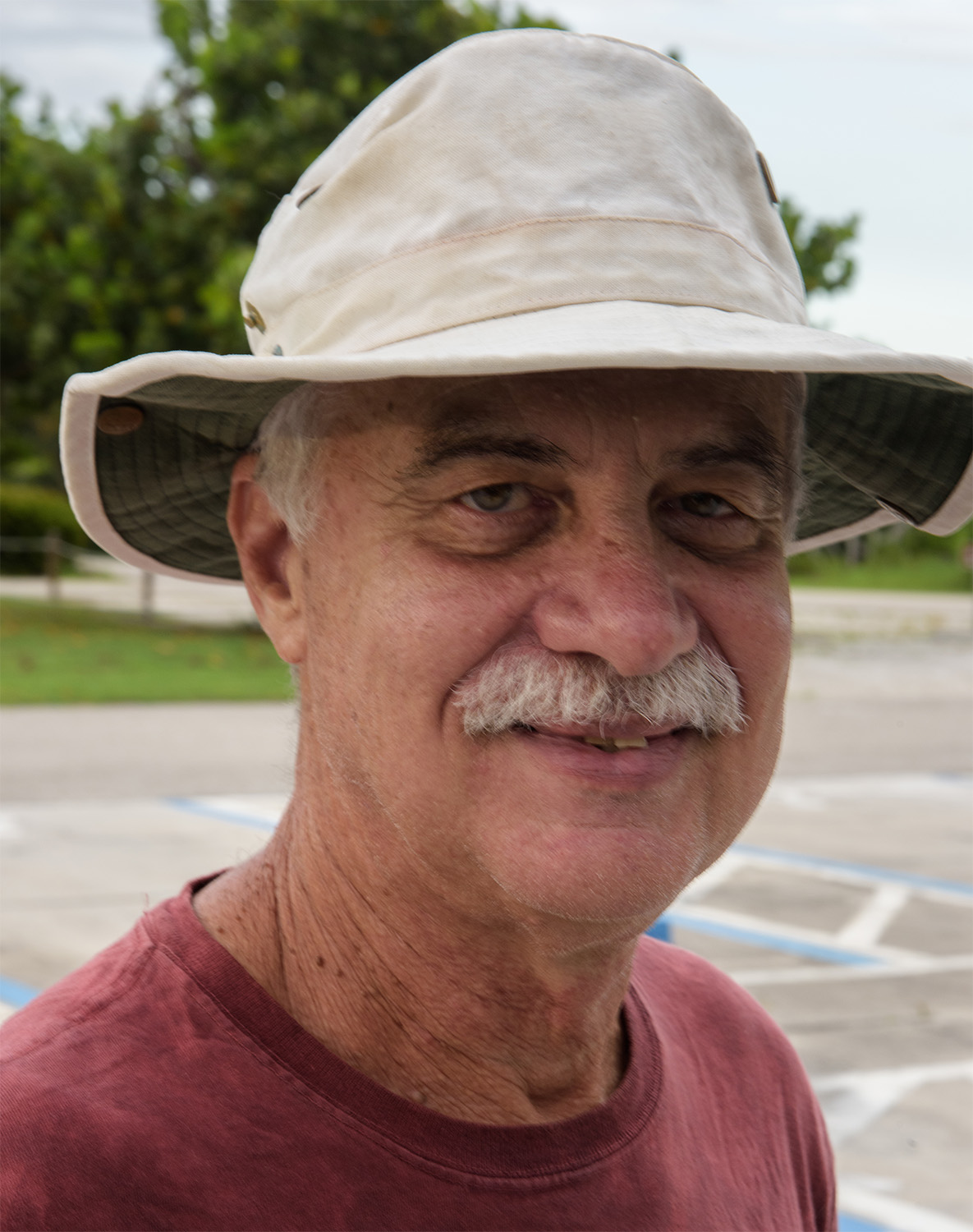 Larry Treadwell

(Groups 36 & 67)
The Stillness of the Grave.

I think you have created an image with a wonderful storyline. Clearly the old ship has gone the graveyard and the long process of decay is well underway. However, you long exposure has rendered the sea flat and dead as well--a perfect compliment to the dead ship. Finally, the nonde sky, shown in ashen greys is void of life . I feel everything fits together and a perfect story is told.
This could only be told as a B/W---good choice.

This was worth the trip. Well executed. &nbsp Posted: 10/12/2020 14:02:46
---
---
---
Israel Yosef
Larry,

Thank you for your comment.

Best regards,
Israel &nbsp Posted: 10/13/2020 01:42:22
---
---
---
Please log in to post a comment