Israel Yosef
---
September 2020 - Sports is Life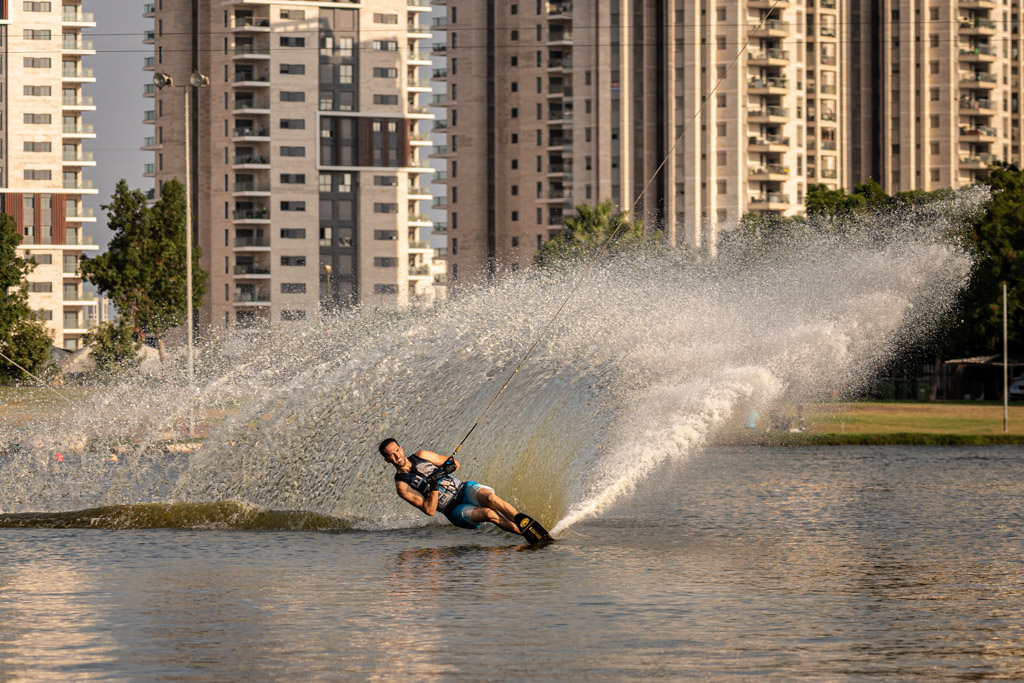 Original
About the Image(s)
Tel Aviv has an Olympic water skiing center. I took a master class from a sports photographer. This is my first attempt at photographing fast moving athletes. I took about 600 photos and only a few photos were sharp. Your opinions?

I shoot in RAW format and process with Lightroom: basic adjustment, detail, texture, etc. Then I convert to B&W in Nik Collection,Silver Efex Pro2. Added a frame in Photoshop.

Camera settings: Sony a7r III. ISO 100, 1/1250s, f/3.2, 70mm, lens: Tamron 70-180mm f/2.8
---
18 comments posted
---
---
---
Emil Davidzuk
---
---
---
Israel Yosef
Emil,

I thought about it too, but I had my doubts.
The highlights you added to the photo improved it.
I'm very grateful to you.
Thank you very much.

All the best.

Israel &nbsp Posted: 09/03/2020 05:40:24
---
---
---
Oliver Morton
Israel, you have a really good eye for action photography. The image is captured at the perfect moment and your post-processing is excellent. I especially like your cropping. The adjustments that Emil did seem to be beneficial.

The only modifications that I suggest are quite minor. The left side of your image has a white rope that I suggest removing. Similarly, I find that the light pole on the left side is a bit distracting. Removing that might also help the viewer's attention being directed to the skiier.

Well done! I'm interested in seeing more of your sports photographs.



&nbsp Posted: 09/03/2020 18:13:38
Israel Yosef
Oliver Morton
Excellent! I really like how this turned out. Well done!

&nbsp Posted: 09/04/2020 15:37:33
---
---
---
Leah Konicki
Israel, very interesting image and the first thing I want to know is, where were you? Seems like you must have been in the boat and therefore also in motion, so, I can understand that capturing a sharp image was a huge challenge. I echo the suggestions above, but want to add that the water spray looks absolutely amazing. Nicely done! &nbsp Posted: 09/04/2020 10:22:14
---
---
---
Israel Yosef
Leah,

It is an artificial lake for water sports.
I stood on the shore of the lake not far away and took pictures all the time.

All the best.
Israel
&nbsp Posted: 09/04/2020 15:17:35
---
---
---
Bob Legg
Israel, this is a wonderful sports image. Yes the spray is beautiful. I couldn't understand the focus issue until your reply to Leah and now I understand.n If you were in the boat the focus would be consistent, by being on the shore, the boat and skier would not always be consistent to your position. Absolutely no problems with your edited image, I'm trying to help with your keeper percentage. With your quality camera and lens I wonder why you were shooting at iso 100? Would iso 400 or 800 and a higher f-stop & faster shutter increased your keepers? An image with noise is better than a blurry image in my mind. Love your variety of shooting venues. &nbsp Posted: 09/05/2020 18:06:13
---
---
---
Israel Yosef
Bob, you are right in my camera there is no problem getting the ISO up to 400 or 800.

It was very light that morning, I got a shutter speed of 1/1250 on the ISO 100 without any problems.

All the best.
Israel &nbsp Posted: 09/06/2020 08:59:31
---
---
---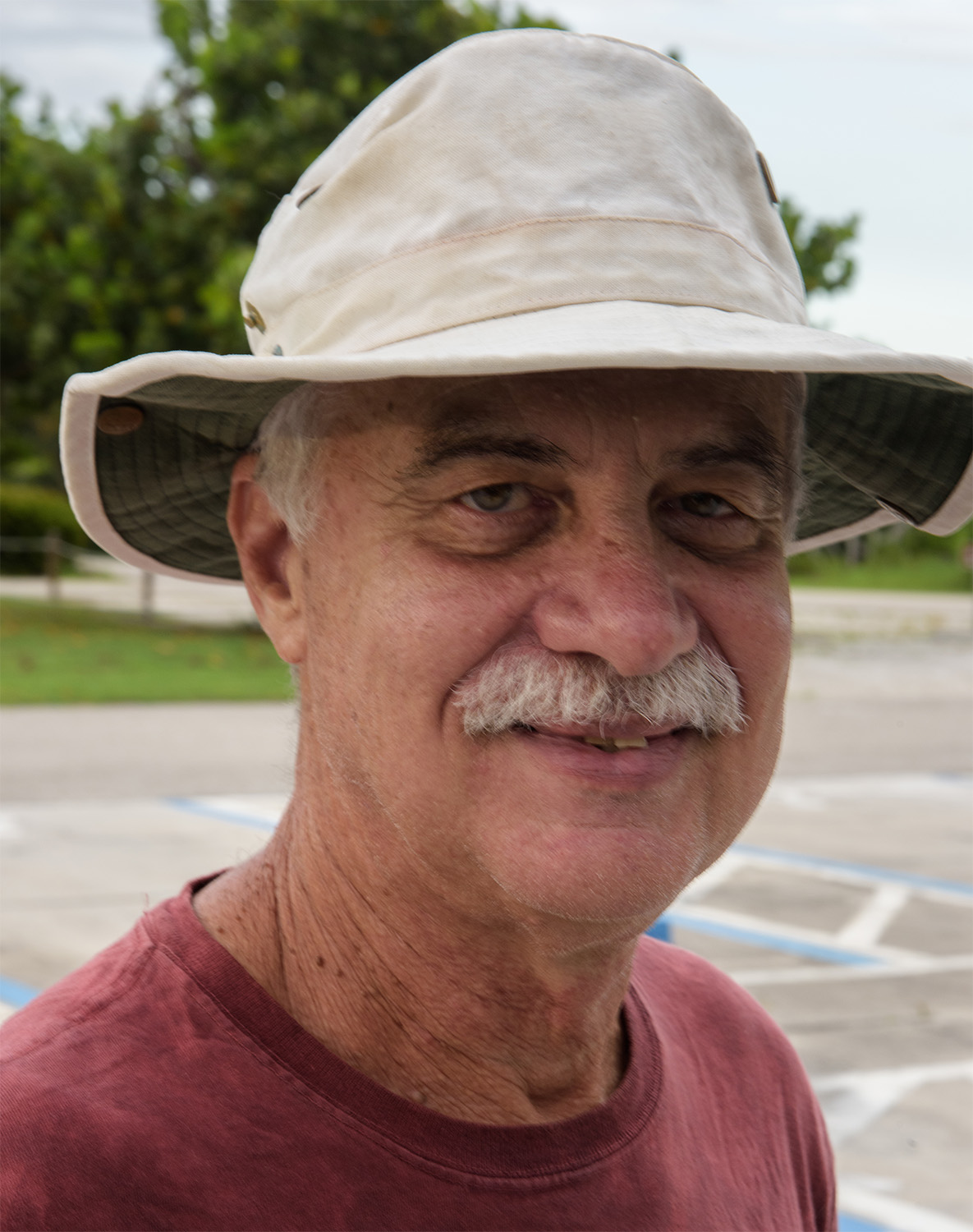 Larry Treadwell

(Groups 36 & 67)
I feel you have a dramatic image and one that you captured at peak action. While your subject is centered the huge of water balances the image nicely. I'll also offer kudos to Emil for his editing---he has a nice touch. I'll also agree with Bob----an image with noise is better than one with blur. I would suggest bumping up the ISO.

You might also consider cropping off the top 5 floors on the background buildings as it would bring more attention to the subject. &nbsp Posted: 09/11/2020 14:19:45
Israel Yosef
Hi Larry,
Thank you for your idea.
My idea was to show extreme sports in a residential area.

Regards
Israel &nbsp Posted: 09/11/2020 23:02:01
---
---
---
LuAnn Thatcher
Great action scene, Israel, and bravo for you to try something challenging! You captured a great wave and excellent background to complete your story to capture sports in a residential area.
I found some additional info in your EXIF data that you used center-weighted average metering mode, and you used manual mode. Did you use a tripod or monopod?
When I zoom in a little on your photo, I find the image is soft. It also looks like some sharpening was added in post-processing; it is a bit too much for me.
Here are my suggestions.
I would shoot in shutter priority and start around 1/2000s for water skiing. With the fast action of water skiing sports, you will have plenty to worry about to get the shot. Sony is an excellent camera so trust your camera to balance your ISO and aperture.
Consider setting your ISO with a limit like 6400 at the high end. Every camera brand has its limitations for ISO so find out what yours is for your camera.
Try an aperture closer to f/5.6 - f/9 to reduce the softness. I couldn't tell if you used burst mode (high continuous shooting), but this would be good for fast-action sports. Your lens was a good choice because of the f/2.8 aperture.
I suggest multi metering mode (I believe that is what Sony calls it) instead of center-weighted metering. Multi metering divides the area into multiple areas and works out the exposure of the scene. If the scene is bright, the meter might underexpose, but you can quickly compensate with the exposure compensation dial to bring the exposure to the correct setting quickly.
I read that Sony has a highlight metering mode that takes exposure off the brightest part of the image and makes sure not to overexpose; do you use this feature? It sounds interesting and worth some investigation.
I hope this helps Israel. I wanted to give you some different ideas about shooting fast-action sports.
In my image, I started with the color version. I used software to adjust the highlights, then used a polaroid B&W setting and adjusted for accurate black tones. I sharpened at the end. I gave the image a new crop, so the man's head was positioned more on the rule of thirds lower left quadrant.
Best regards,
LuAnn &nbsp
Posted: 09/12/2020 12:04:25
Israel Yosef
Hi LuAnn,

I'm amazed you did a great job.
I'm very grateful to you for that.
You gave me a lot of information and I will study and practice it.
We have another corona virus outbreak in our country and will be quarantined across the country again at the end of the week, so it will be time to study the camera.
I shot this photo handheld.
You have accurately identified all the changes I made: sharpness ...
I have highlight metering on my camera,
but I haven't used it, now I'll try.
Your photo editing deserves attention.
What a pity that I cannot meet with you and take pictures, you can teach me a lot.

Thank you very much.
Health to you and your family.

Israel &nbsp Posted: 09/12/2020 13:56:30
LuAnn Thatcher
I am very sorry to hear the virus is back in Israel; not good.

I am glad I was able to give you things to think about and that you liked my edit! I love to do research and I enjoy helping people when and where I can. If I ever get my husband to vacation in Israel, I will most definitely look you up, my friend!!

Best regards,
LuAnn &nbsp Posted: 09/12/2020 14:03:50
---
---
---
LuAnn Thatcher
Israel,

Did you use a polarizer filter?

LuAnn &nbsp Posted: 09/12/2020 16:01:45
Israel Yosef
Hi LuAnn,

I have, but I forget to use it. (:

Israel &nbsp Posted: 09/13/2020 11:23:40
LuAnn Thatcher
I kind of thought so. Add it to your camera bag especially when dealing with bright sun; I always carry one in my bag. The highlight in the water at the tail end of the ski looks hot. Don't feel bad forgetting it, we all forget something.

Shalom,
LuAnn &nbsp Posted: 09/13/2020 12:26:42
Israel Yosef
I'll definitely do so.

Regards

Israel &nbsp Posted: 09/13/2020 13:32:52
---
---
---
Please log in to post a comment