Emil Davidzuk
---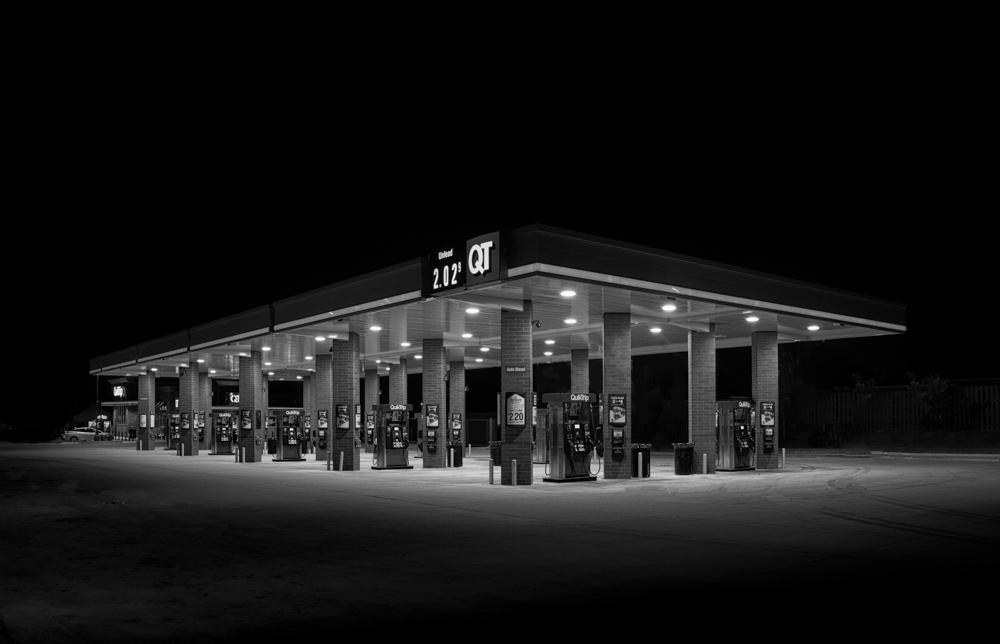 September 2020 - Quick Trip at Midnight
Original
About the Image(s)
I was returning from a night shoot of the comet Neowise, and decided to stop along the way back and photograph gas stations. They look so much better under the lights and cars are not an issue at that hour.

Workflow: I used Nik Silver Efex to convert BW. I removed all extraneous light sources and objects.

Shot with Sony A7Riii, 24-70m f2.8 lens, 24mm, 1/8 sec, f11, ISO 1250, 0 EV.
---
7 comments posted
---
---
---
Oliver Morton
Wonderful idea and very well processed. Initially I liked the color and monochrome versions equally. But, after studying them for awhile, I now think that the monochrome image is far better since it brings out the lighting on the pavement so well. Also, the reds in the original version are fairly distracting.

Emil, I really like your decisions for removing the extraneous lights in the background while leaving the car at the far end of the station.

I'm afraid I can't think of any modifications to improve this image. Very well done!

&nbsp Posted: 09/01/2020 12:49:13
---
---
---
Leah Konicki
Emil, I love, love, love this image. an ordinary, everyday, mundane scene made special and unique. The gas station seems to float in the darkness. I agree, removing the lights in the background help isolate the station. I also appreciate that the look was achieved mainly in camera. I, too, have no suggestions for improvement. Great image! &nbsp Posted: 09/04/2020 10:01:31
---
---
---
Bob Legg
Emil, I like your idea and the resulting BW you produced. Removing all the distracting lights was also a great idea. I like the color version also. Only suggestion would be to return and turn it into a setup where a distinctive/unique auto was facing out/forward at the pumps on the 2nd row from the right. A very nice image as it is. &nbsp Posted: 09/04/2020 11:40:48
---
---
---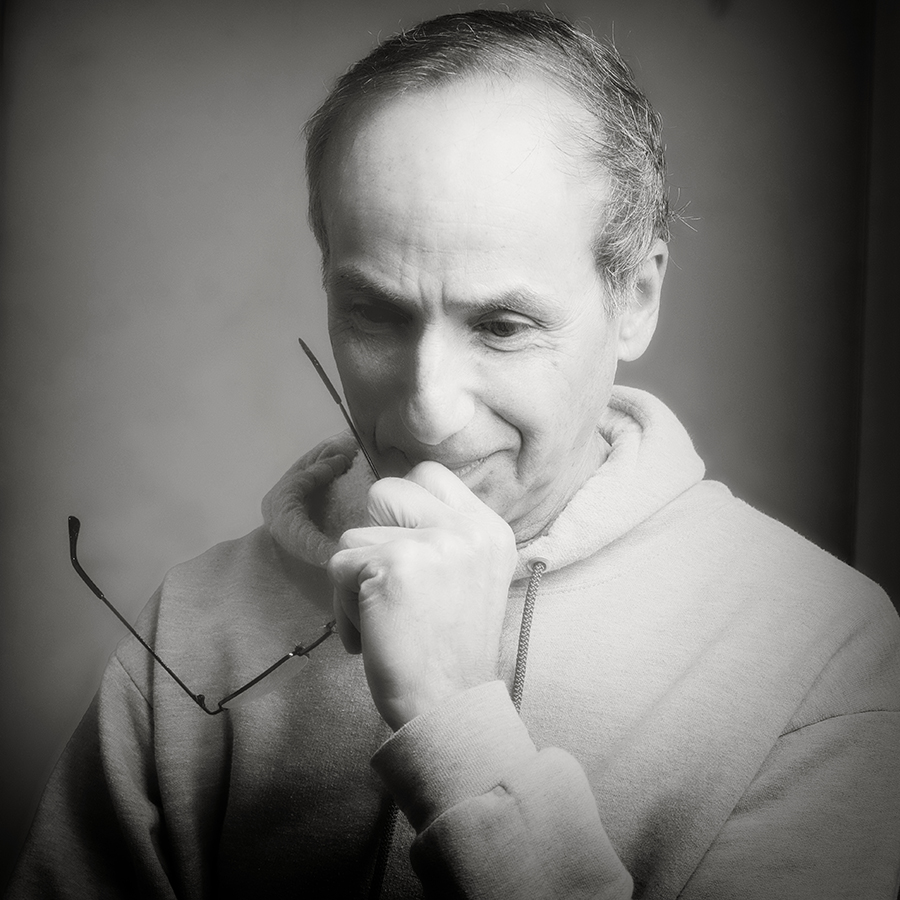 Lance Lewin

(Groups 83 & 87)
Hello, Emil!

Yes, a wonderful idea - well visualized, conceived and executed. A very "Garry Winogrand" like photographic style and the BW version is dramatic. Well done, Emil!

However, I do not agree with the other members: removing all the artifacts from what was captured in real-time also removed the part of the "foundations" that define the this particular Space. The BW conversion is very "strong" due to its heavy contrast in combination with the perspective, indeed, but more strength can also be attributed to common artifacts commonly seen (and native) to certain spaces/locations.

"Points to Ponder"
In this type of work - the artifacts you removed actually kept in place can help add to the "character" of the scene - of the this particular space.

&nbsp Posted: 09/10/2020 06:45:14
---
---
---
LuAnn Thatcher
Hello Emil,
I enjoyed viewing your photograph of this Quick Trip gas station. When I look at your image, I see an artist with a sharp eye and impeccable attention to detail; pillars are well space to convey depth in the photograph. Your approach to remove the extraneous light sources and objects gives the viewer insight into your photography style. I see originality and a modern personal point of view when looking at this classic scene.
For me, the only troublesome area in this photo is the border and sharpness. Because our group views images on a black background, I have no idea where the boundaries are to your image. I added a subtle grey pinstripe to define the perimeter. This border idea may not be part of your style, but I offer it as a suggestion.
Best regards,
LuAnn &nbsp
Posted: 09/11/2020 16:02:53
Oliver Morton
I really like LuAnn's border. It's quite subtle, but it nicely deliniates the image. Well done, Emil and LuAnn!

&nbsp Posted: 09/14/2020 18:29:06
Emil Davidzuk
LuAnn

Super input on the border. It i9s the cherry on top

I hope I will remember to add one for similar shots to be posted

Emil &nbsp Posted: 09/15/2020 10:57:53
---
---
---
Please log in to post a comment