Oliver Morton
---
September 2020 - Thoughtful
Original
About the Image(s)
As I was driving along a street in Baltimore several years ago, I spotted this man sitting on a window ledge. Something about his face captured my attention. With the cars behind me getting impatient, I quickly shot this photograph out of my car window.

All of my processing was done in Photoshop and Camera raw, including the conversion to monochrome.

Data: Canon 5D4 with 100-400mm lens @340mm; 1/400 sec; f/5.6; ISO 5000.
---
12 comments posted
---
---
---
Emil Davidzuk
Oliver

Great eye. Good to go on this one

Thankfully no one got impatient with your photography moment

Emil &nbsp Posted: 09/02/2020 15:53:27
---
---
---
Leah Konicki
Oliver, excellent portrait, great face, I can see why you were compelled to stop to capture the image. I prefer it in black and white (or monochrome), as I think it helps to emphasize the textures without distraction. The only suggestion I might make is to crop in even a bit more to focus more on the face and reduce some of the background. I'll try a crop and if I like it I'll post it. Well seen! &nbsp Posted: 09/04/2020 10:05:13
Oliver Morton
Leah, I like the idea of a tighter crop and I tried multiple variations. However, I found that I lost the context of the image. It's that context that makes the image feel more like my emotions when I saw the man. I have little doubt that he was down on his luck and thinking about his situation... or perhaps where he would get his next meal. I did try to further isolate the man by darkening his surroundings a bit (see my response to Bob Legg below). THANK YOU for your input. I truly appreciate being made to think further about my images.

&nbsp Posted: 09/04/2020 11:35:27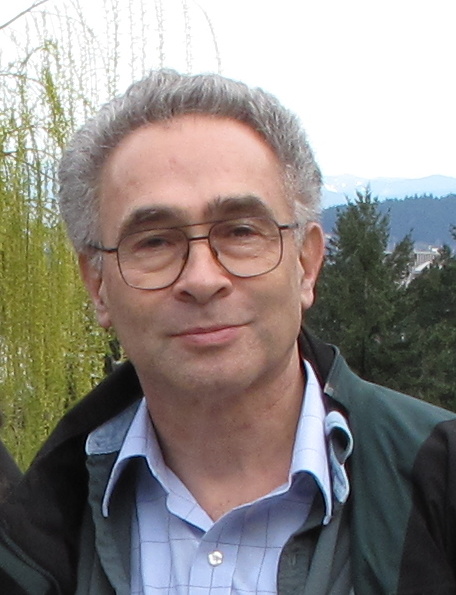 Stephen Levitas

(Group 32)
Hi Pete, you certainly have captured a portrait that shows the record of a hard life, and no doubt very current problems. In a time now of national unrest about structural inequalities, this is a very forceful portrait. I agree you should show as much context as possible. &nbsp Posted: 09/05/2020 01:29:38
---
---
---
---
---
---
Bob Legg
I agree with the first crop Leah, but believe the 2nd one with the eye cropped is a crop too far. Oliver, another great shot from your drivers seat. I love the texture and contrast in the beard and the non distracting background that you created. Me, I would of tried to remove some of the highlightes from his forehead and face. In fact, I opened the original into Luminar, Yes Luminar again, Portrait editing and used a tool that I haven't used before, "Shine removal" and also whitened the eyes. Here it is for your review. I noticed that Leah had also reduced the "shine" on the models face. I did not do any other editing. &nbsp
Posted: 09/04/2020 10:53:05
Oliver Morton
Bob, I see what you mean about the shine on his face. I did some further edits to see if I could remove it while still leaving the texture. (I think the Luminar tool made it a bit too dull.) At the same time, I made some additional changes that Leah's comments inspired.
You thoughts?
&nbsp
Posted: 09/04/2020 11:38:19
---
---
---
Bob Legg
It wasn't the Luminar tool, it was me moving the slider to the extreme to demonstrate. I light your recent edit above. &nbsp Posted: 09/04/2020 11:43:42
---
---
---
LuAnn Thatcher
Car photography, wow, I have never tried that!
This is street photography with a twist, my friend, nicely done! Did he even know you took his photo?
You captured a nice minimal scene and there are no distractions just your subject. You caught a very natural pose with lots of character showing through in the details on his face. I think the vertical lines in the background are a nice compliment to the smooth curves of the man and his clothing. You also caught him with a nice tilt to his head and allowed plenty of space on the right side for him to gaze into.
I tried my hand with an edit. I used several different software applications including my favorites, Topaz Suite for Adjust AI, DeNoise AI, and Sharpen AI. Then I worked with Anthropics Smart Photo Editor to try and reduce the shine on his forehead and bridge of nose; and I also reduced the contrast which seem to remove some of the shine. When I compare my edit with yours I think the man may standout more because the tones of his clothing seems more separated from the background.
Tell me what you think.
Thank you for the opportunity to work with your image.
Best regards,
LuAnn &nbsp
Posted: 09/11/2020 14:54:21
Oliver Morton
LuAnn, you did an outstanding job with your edits. I like the man with a bit less glare on his face. However, I do like a bit of shine since that seems to pull the viewers' eyes to that central point of the image. Thus, I combined our two versions -- giving less shine than mine but a bit more shine than yours.
Thank you so much for your input on this. I like the result. &nbsp
Posted: 09/11/2020 16:42:42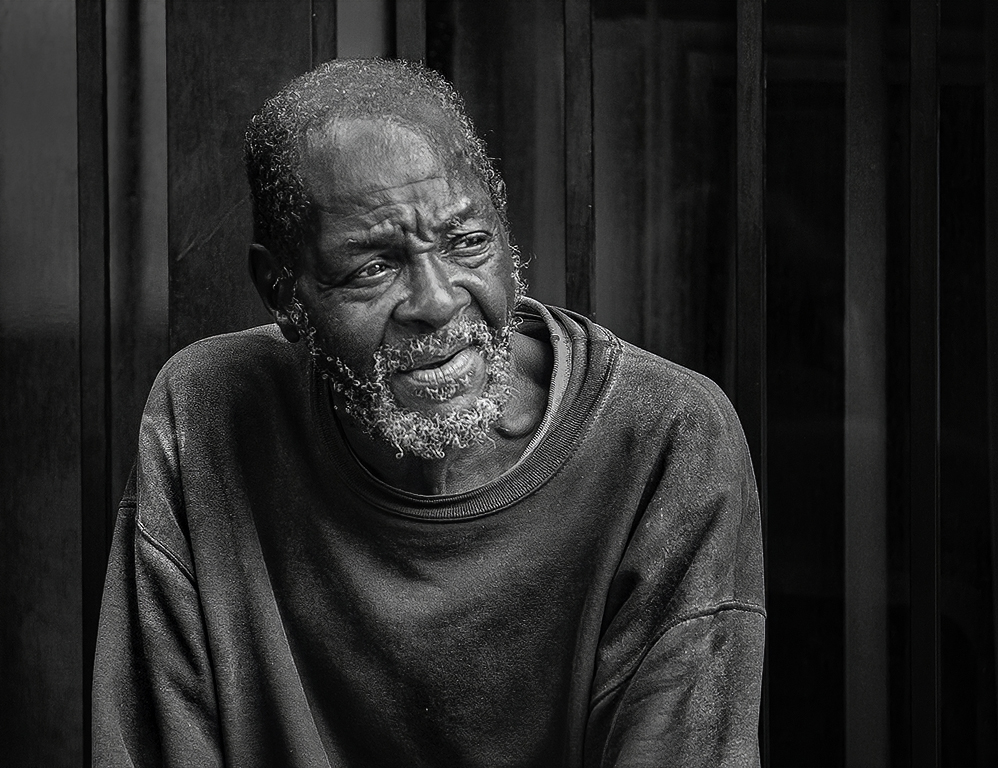 LuAnn Thatcher
Yes, Oliver, I like your edit too! Turned out to be a great image for you.

Best regards,
LuAnn &nbsp Posted: 09/12/2020 22:06:11
---
---
---
Please log in to post a comment