LuAnn Thatcher
---
June 2020 - Hjørdis Sets Sail
Original
About the Image(s)
Camera settings: Fuji XT2, 50-140mm lens, focal length 140mm, ISO 200, 1/250 shutter, f/8 taken July 2019 around 12:00 pm at Artist Point in Grand Marais, Minnesota. Because of the lack of clouds I used a watercolor texture to give the image a finished look. I did check my highlights (knowing every monitor sees highlights differently) and they are not blown nor too dark. I think this has to do with monitors being back lit and prints being front lit.

We often have inclement weather in Grand Marais. There was a mist over Lake Superior the day this image was taken. There was no view past the breakwater, nor were there any clouds in the sky.

The Hjørdis is a 50' traditionally-rigged steel schooner docked at the North House Folk School in town. A fantastic schooner to see in person, and it also has an amazing history. It was initially built in a Detroit, Michigan backyard by Kenneth Woodward, a GM machinist and general foreman who bought plans from a naval architect. In 1997 to the present day, Hjødis sails on Lake Superior (the largest lake in the world in area, and third largest in volume).

Hjødis is the flagship of the Grand Marais Harbor, where I often take photography workshops. My dream is to go back to the North House Folk School and sail on the big lake, originally called gichi-gami (big sea) by the local Ojibwe Indians, and Gitche Gumee by Henry Wadsworth Longfellow's poem, Hiawatha. The North House Folk School also teaches boat building and sailing classes, among other handcrafting skills.
---
This round's discussion is now closed!
14 comments posted
Emil Davidzuk
LuAnn
Very Nice shot. You have everything clean by that I mean there is water between the lighthouse, the schooner, and the rocks with contrast. I have two thoughts for you to consider, a crop to remove some of the sky and darkening the foreground to the horizon so there is tone separation.
Regards
Emil &nbsp
Posted: 06/02/2020 12:42:54
LuAnn Thatcher
Hello Emil,

Thank you for your two comments. I hope you are doing well in this more than crazy world we are living in.

I will consider your suggestion to crop some of the skies and see if I can make it work better. My only concern is the horizon line will come too close to the center. I am curious about your idea to darken the bay water some to show more tonal contrast. I think I just need to be careful it doesn't overpower the rocks and ship. I will give this a try!

Best regards,
LuAnn &nbsp Posted: 06/03/2020 14:02:51
---
Bob Legg
LuAnn, I liked this shot from first site. Thought you have gone to the ocean then read that it's a very large Lake. I like the separation of the schooner from the light house and the breakwater. I do favor having a horizon vs your your texture. Texture is well done but just leaves a void where we all know there should be an horizon. I would of used another sky. I do not favor Emil's removal of the tree on the breakwater, I think it adds depth to your image. I'll try to find a sky that fits.
Bob &nbsp Posted: 06/03/2020 11:24:40
---
Bob Legg
LuAnn Thatcher
Hello Bob,

Thank you very much for your eye-opening opinion on my photograph. I agree I got lucky when I clicked the shutter and got excellent separation between the three elements in the image. I also agree with you, Bob, that I like the tree in the photo as well.

My choice for using the texture was because the sky was void of clouds, moments after a storm. I loved the scene so much that I needed to finish the photo as I saw it, as the artist. I am also trying to create my personal style in my images, so that is another reason I chose not to replace the sky. For me, the texture is different from what other photographers would do, so it makes the photograph unique to me and my style. I also believe the sky texture compensates for the lack of clouds and makes a white sky more appealing and useful.

My heart is sad to hear that you found it necessary to change my sky. I can see why you made that choice, but by doing so, it is now your story being told, not mine. What I saw that day was a beautiful black and white scene with only the three elements (lighthouse, schooner, and rocks) standing out against a white sky. That was the vision I had that day. That is what caught my eye.

Your comments are valuable to me; thank you for sharing your thoughts.

Best regards,
LuAnn

&nbsp Posted: 06/03/2020 13:47:14
---
Bob Legg
Sorry I saddened you, I DID NOT FIND IT NECESSARY to change your sky but I wanted you to see the possibility if you were to use your own sky. While you white sky/now texture maybe your own style, the camera club competitor in me rages more than my artistic style. Not really sure I have a style after 35+ years in camera clubs. I'm an opportunist photographer and If I had an image that was a winner but it needed a dramatic sky I would try to find a way for it to happen. It's just like the darkroom where two images could be sandwiched together.
BTW: I forgot to mention that the people at the lighthouse and that "1" wave also add to the story. It is not that you could go back at another time or another day, to shoot it again. Not likely to catch the schooner and conditions the same unless you can work it out with the schooner captain.
Bob &nbsp Posted: 06/03/2020 22:20:01
LuAnn Thatcher
Hello Bob,

Thank you so much for this dialog and for explaining your point of view. I believe this discussion is of value to everyone who submits to camera club salons on both sides of the debate though I am sure I am in the minority on this issue.

Let me explain a bit as to why this point is so important to me as a photographer. I do not have the longevity in camera clubs as you do, Bob, but I do respect every point of your opinion. I understand, too, when you say a rage builds up as a camera club competitor that pushes you past your artistic style for the chance at a winning image. For many/most photographers, I see that is the sole reason they are in a camera club; for the competition and year-end points they receive. That drive is evident, and I see many, many award-winning photos that just take my breath away when I view them.

But for me, after taking several years of workshops from internationally acclaimed professional photographers, I have learned something that resonates with me and is pushing me to the style of photography I want to do. I want to tell a story of what I saw that day when I capture my photographs.

As a camera club board member, I listen to many members who say they just want to take good images. Many are reluctant to submit to competition because they feel they aren't good enough; how sad is that.

As a salon judge, I was schooled through two organizations to not show a bias in what I judge. Because of what I learned in class from seasoned judges in their own right, I want to be a champion to look hard at an image and try to understand what the photographer had in mind the day they took their photo (competitive or noncompetitive). Not everyone enters a salon, and many just want to capture good images.

I hope to be a better observer myself when I look at photography, but it is something I have to be conscious of to recognize it, and I don't always catch the signs.

Have a great day, my friend.

LuAnn


&nbsp Posted: 06/04/2020 09:59:25
---
Gary Stiger
LuAnn - let not your heart be troubled. My philosophy with digital images is, "anything goes". I used to be a purist and still am with film shots, mainly because they are not nearly as easy to modify. Replacing skies, cropping so the horizon is exactly right, and cloning out things, etc., etc. will make you a great graphic artist, but it will not make you a great photographer. You did fine with this shot. I will refer you to the work of Alexandra de Steiguer (www.alexdesteiguer.com/portfolio/Home+Page) - a wonderful film photographer who has a very unique lifestyle. I think you will get some great ideas from her and additionally enjoy how she makes a living. And, thanks for all your comments last month. I hope you enjoy my shots as much as I do yours. &nbsp Posted: 06/03/2020 22:49:25
LuAnn Thatcher
Hi Gary,

I agree with you, "anything goes" works for many photographers and we need to be watchful for their needs as well. I never got the opportunity to get into film as you did, Gary, but I have a film camera now and just need to find time to use it. I have a half-used roll of Ilford HP5 in it now just waiting to be used up.

I did watch several of Alex de Steiguer on YouTube. She is a very brave black and white film photographer and amazing woman to spend the winter months alone on Star Island (between New Hampshire and Maine) 7 miles out as a caretaker of the buildings and property. She said she knows the risks but finds great peace in doing the job. Amazing! Her work is very inspiring to me.

I am glad you enjoyed my image, Gary. You are actually one of the people I think of who doesn't lean towards competition as much as others. You have also taught me to appreciate sepia tonality in images as well. Keep doing what you're doing, my friend, and have a great day!

LuAnn



&nbsp Posted: 06/04/2020 10:19:26
---
Oliver Morton
LuAnn, I find the simple beauty of your image very appealing. The near-merging of the sea and the sky adds to this feeling. I'm also quite impressed with the composition... there is perfect balance with the jetty on the right and the pier on the left. And, the vertical structures (lighthouse, boat and tree) add to the balance.

Although I like offering suggestions for the photographer to consider, I'm at a loss this time. Your image feels exactly right to me. Well done indeed!

&nbsp Posted: 06/04/2020 12:32:13
---
LuAnn Thatcher
Thank you again, everyone, for participating in this dialog as I think it is helpful for all of us whether we love clouds or want to experiment without clouds. I watched an interesting video on YouTube this morning that I want to share.

If you are a YouTube viewer, check out Ted Forbes video: The Art of Photography - Photography Composition Simplification :: And Negative Space.

As you may already know, Ted is a very knowledgeable person when it comes to photography. He has worked in museums, galleries and studied art professionally. In this video, he gives examples of how Micheal Kenna (Silent World) - my favorite, Josef Hoflehner (Oigawa River, Japan), and Henri Cartier-Bresson (France, Brie) images all make use of negative space. I see now I didn't explain myself well in my image description. This is all a learning experience for me, so I am glad I have this group and can have this discussion. Whichever way your POV falls, it is valuable none-the-less.

Thanks also go to Gary here in the group for pointing me to Alex de Steiguer. Though most of her images have faint clouds, she still shot what was before her eyes. My scene didn't have the clouds nor a clear view of the horizon.

Best regards,
LuAnn &nbsp Posted: 06/06/2020 09:37:01
---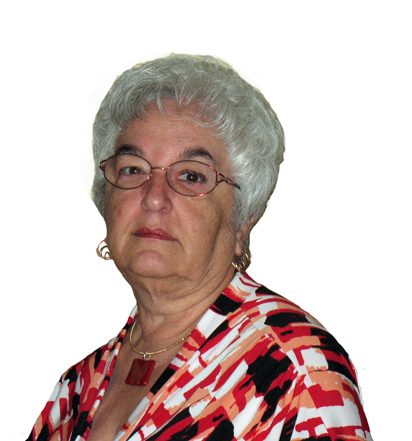 Beverly Caine

(Groups 48 & 80)
Visiting from 48 & 80
This is a beautiful image with a lackluster sky. I was going to replace the sky in Luminar but after reading the previous notes, I see that has aleady been done very successfully.

I've been using Luminar for several months and it has saved many images for me. You might want to view their webinar for DD members on June 25 if you are not familiar with the program. &nbsp Posted: 06/13/2020 08:39:28
LuAnn Thatcher
Thanks for your comment, Beverly.

I am not a Luminar user at this time. I have so many software packages that I use now adding one more may be the straw that breaks the camels back - LOL!

Why would you choose to replace the sky in this image? I am curious why that is the first thought of some photographers.

Do you think there is ever a time, in your opinion, that a white sky is black and white would be good to use?

I look forward to your opinion.

Best regards,
LuAnn &nbsp Posted: 06/23/2020 07:49:20
---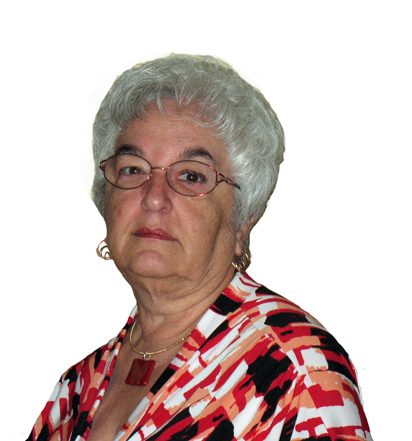 Beverly Caine

(Groups 48 & 80)
LuAnn, I find that a sky can often be enhanced by the simple addition of a couple of clouds or maybe just a "tune up" of the existing sky. It is simply a matter of personal preference. I personally think that the sky that Bob Luminar used in his reply has a lot more oomph and enhances the photo. As I said, different strokes for different folks. &nbsp Posted: 06/23/2020 08:25:01
---