Israel Yosef
---
March 2020 - Everyone Earns a Piece of Bread as Best He Can
Original
About the Image(s)
I photographed this old man in Jordan in little Petra. He posed for all tourists for a small fee. Someone sells suviniry, and he earns posing for photographers. Your opinions.

I shoot in RAW format and process with Lightroom: basic adjustment, detail, texture, etc. Then I convert to B&W in Lightroom.

Camera settings: Sony a7r III. ISO 250, 1/100s, f/3.2, 56mm, lens: Sony FE 24-70mm f/2.8.
---
13 comments posted
Bob Legg
Yet another excellent natural light portrait by Israel. Beautiful light and exposure. The background is non distracting with small exception of clothing article in corner. I think I would darken that item some so that it didn't draw my eye to it. Not sure if I would of gone Mono with this image as I love the colors in the original, but the Mono still is beautiful. &nbsp Posted: 03/01/2020 09:59:39
Israel Yosef
Hi Bob,
Thank you for your compliments and ideas for improving the photo.
I agree with you that this photo in color is very colorful, but Mono has its own beauty and nastalgia for the past.
All the best. &nbsp Posted: 03/01/2020 10:54:50
---
LuAnn Thatcher
Hello Israel,
This is a lovely image you have submitted here this month. It has an impact and it tells a wonderful story that grips my heart. I think you have done an excellent job of finding a nice clean area empty of chaos and distractions. I can see the light first on your subject's instrument and then I am led to his face which is filled with great expression.
The only suggestion I have to help you improve an already great image is enhancing the shadows and balancing the light, in my humble opinion. I took the original into Lightroom and checked the histogram to see if the highlights were blown; I did have to make an adjustment there they were a little bright. Then I went into Topaz software and selected black and white 298 to deepen the shadows and add some drama. With this adjustment, I backed off from 100% to 70% of what Topaz suggested.
Lastly, when I brought it back into Lightroom, I used a radial filter over the man, unchecked the box that says "invert" and darkened the outside of the radial filter to give a little vignette around the man. I like him brighter but just darken the back a tad.
Tell me what you think, Israel. You did a wonderful job with this image!
Best regards,
LuAnn
&nbsp
Posted: 03/02/2020 13:39:36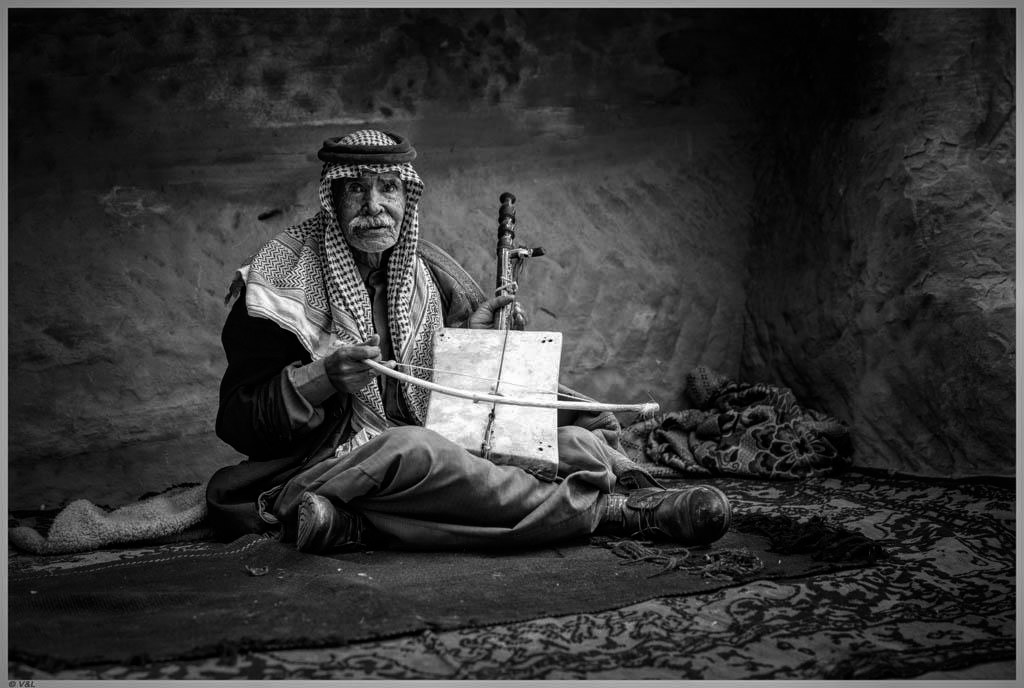 Israel Yosef
Hi LuAnn,
I always look forward to your comments and your ideas.
I learn a lot from you.
Thank you very much.
About your changes in the photo.
I like your idea.
In my opinion, the corners are too dark.
What do you think?

All the best.
Israel &nbsp Posted: 03/03/2020 10:51:33
LuAnn Thatcher
Hello Israel,

The photo I edited is just a quick suggestion. If you think the corners are too dark, then yes add your personal adjustments. My edits are subjective and you have the final say just as it should be. Most importantly, you know the feel of the room so you will know just the perfect amount of shadow the corners should have. Was he in a cave or cavern, maybe, I do not know so I can not give you a final edit that has to be your choice.

I do love this image, Isreal, it tells a great story.

Best wishes my friend,
LuAnn &nbsp Posted: 03/03/2020 11:30:25
LuAnn Thatcher
Israel, another thought to ponder on this image is with regard to your corners and shadows.

Shadows add mystery and mood to an image. If you can see all the detail in the shadows and corners then there is no mystery to the scene.

However much you decide to darken your corners will determine how much drama, mystery, even mood you have in your image. This man in this scene is calling for mystery. So you can set the scene and change it from a flat image to an intriguing image with darkened shadows.

I really like this image.

LuAnn &nbsp Posted: 03/12/2020 20:58:38
Israel Yosef
Hi LuAnn,

I really like your interesting idea.
I am glad that this photo makes you feel like that.
Thank you very much for your comments and ideas.

Best wishes.
Israel &nbsp Posted: 03/13/2020 08:12:58
---
Gary Stiger
I think you nailed it Israel. No need to say any more. It is just a beautiful image in either mono or color, but I do like it better in mono. You are both the photographer and artist on this one, and in my opinion you did an excellent job. &nbsp Posted: 03/07/2020 23:03:00
Israel Yosef
Hi Gary,
I am very grateful to you for the compliments.

Best wishes.
Israel
&nbsp Posted: 03/08/2020 05:33:04
---
Oliver Morton
Israel, this is an absolutely wonderful image. It is both beautiful and it tells a story. You did a great job with the conversion to monochrome. And, even though the color image is excellent, the B&W really takes it to another level. I have no suggestions for improvement. Very well done!

&nbsp Posted: 03/13/2020 16:56:30
Israel Yosef
Hi OLiver,

Your comments and ideas teach me a lot.
But this time I am glad that you have no ideas for improving the photo, this is the best reward for me.

Thank you and all the best.
Israel &nbsp Posted: 03/13/2020 17:17:05
---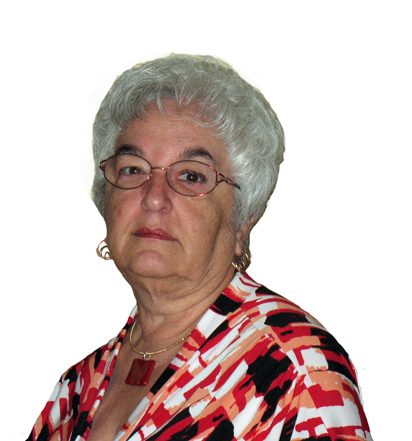 Beverly Caine

(Groups 48 & 80)
Visiting from 48 & 80
This is a wonderful image as it is. The original was a great image to start with but I think that the mono has more impact. Well done. &nbsp Posted: 03/15/2020 14:20:17
Israel Yosef
Hi Beverly,

Thank you and all the best.
Israel &nbsp Posted: 03/15/2020 14:24:08
---
Please log in to post a comment