Bob Legg
---
November 2019 - Noreaster @ Rockport MA #477
About the Image(s)
Originals processed in Luminar 3 using my custom Golden Hour Detailed preset. Then converted using Luminar BW conversion and adjusting filter sliders and making the whites white. ISO of 640 to get 1/800 sec and f9. Sky was full of detail naturally but I added a Red filter to it. I shot hundred of images (and tossed over a hundred) from a few spots on the shoreline. I know the lighthouses were not lit as well as I would of liked, but low tide would of not worked well either. I've picked out this image that I like, but I believe I have better compositions of the waves and leads the viewers eye to the lighthouses. But that would be in the mind of the viewer. Judges could like all or none.

I have shown other B&W compositions to see if anyone prefers any of them over my main submission.

---
This round's discussion is now closed!
12 comments posted
Gary Stiger
Very nice shooting Bob. Withstanding rain and wind in order to take hundreds of photos takes some real patience and dedication if you ask me. I actually visited the Rockport area several years back, but under much calmer conditions. I too favor your third shot... very dramatic with exploding waves and rocky coast. All three are fine images, but that third one grabs my attention a little more than the other two... that Atlantic can be tough. Good shooting. &nbsp Posted: 11/06/2019 21:32:24
---
Israel Yosef
Hello Bob,
I like 3 shots, in it I see the foreground, mid-ground and the lighthouse in the distance.
Terrible waves and gloomy sky give the picture drama.
I wanted to put on a warm jacket.
Great shot. &nbsp Posted: 11/07/2019 11:00:16
---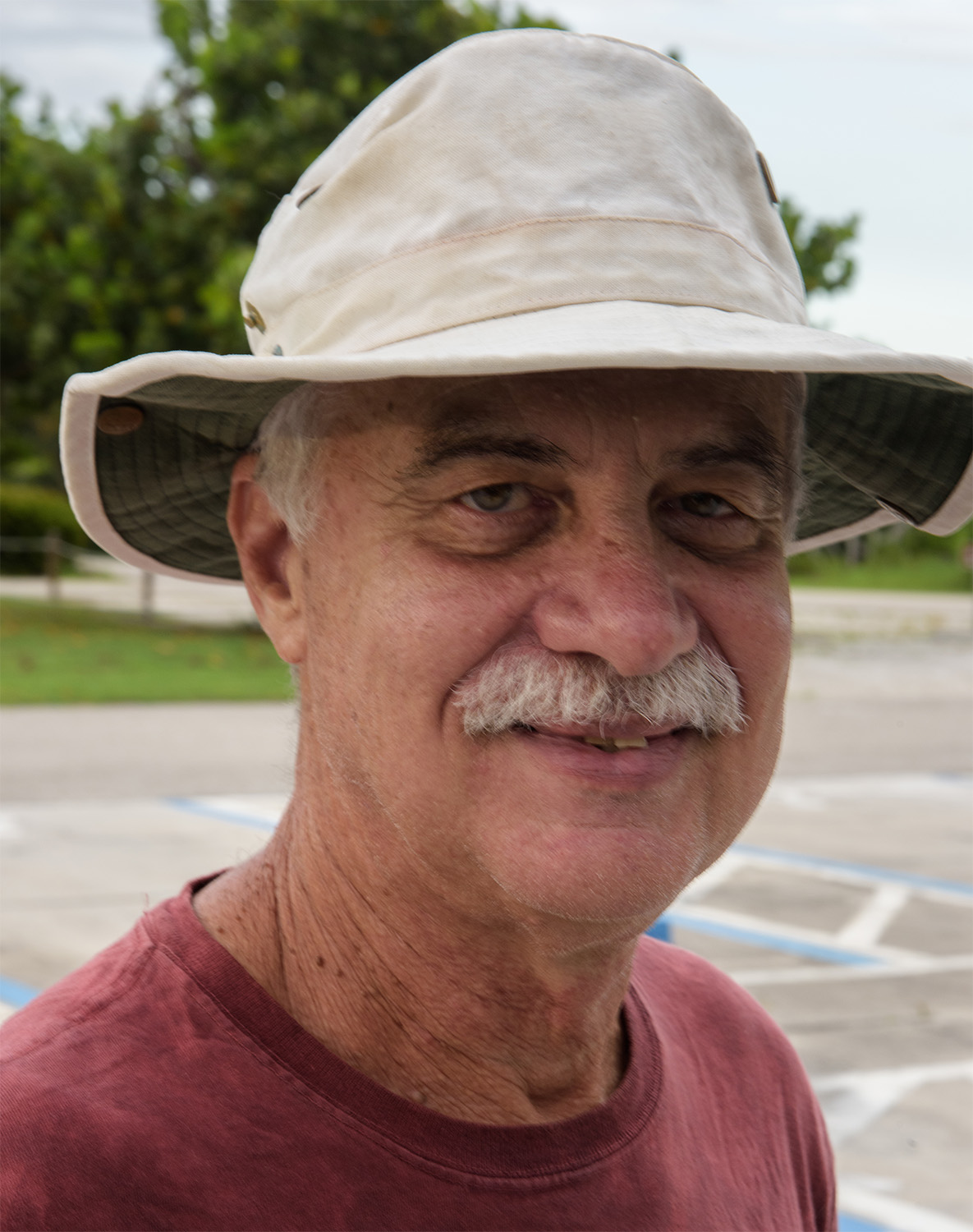 Larry Treadwell

(Groups 36 & 67 & 89)
After reviewing all three images, and reading your comments i think I like #3 the best. I also like the crop suggested by Oliver. That was going to be my suggestions. That crop helps to frame the lighthouse. &nbsp Posted: 11/10/2019 20:21:31
---
Julie Sheppard
Hi Bob - that looks like a cold day for shooting! My personal preference is for the third shot because it is dramatic and exciting with the exploding wave and angry sea behind. The sky is also more dramatic and there is foreground detail for interest too. Being a sea lover, I have to say that the black and white doesn't capture the beauty of the light and dark green colours you captured in the wave though - they are really gorgeous in original shot - however I do realise that probably wasn't the purpose of your shot. &nbsp Posted: 11/11/2019 03:10:18
---
Oliver Morton
Bob, I commented on your image earlier but somehow I managed to delete my input. (A symptom of my old age, I'm sure.) In any event, here are my thoughts....
First, I think all of the images are wonderful. They capture the feeling of the sea and the lighthouses provide the basis for a great story. To me, your treatment of the sky is very well done. Its angry nature somehow adds to the strength of the sea. Well done!
Naturally, I played with my favorite image (#3) in Photoshop. I cropped it a bit, darkened the foreground rocks and used Dehaze to add some additional texture to the breaking wave. Whatdaya think?
&nbsp
Posted: 11/17/2019 13:20:58
---
Bob Legg
I tried to do your edits Oliver as I agree with them. My lower sky is darker than yours perhaps can play more with it. Appreciate your ideas and edits. I've not tried using dehaze to print out details. Thanks. Here is my attempt.
&nbsp Posted: 11/17/2019 14:12:58
---
Oliver Morton
Very nice, Bob. I like your (tight) edit better than mine. Using the adjustment brush, use the DeHaze slider on the breaking wave and see what you think.

&nbsp Posted: 11/17/2019 17:29:40
---
Bob Legg
Oliver, I used the DeHaze adjustment brush but it didn't come out much different. Father Oliver, I have a confession to make. I have not used Adobe products for 7+ years. I previously used Apple Aperture, but now use Luminar. It is possible that my DeHaze brush gives different results from Adobe. My D750 is loaded with Fuji Velvia slide film (with added film speeds :-) and that is what my eye sees and that I attempt to bring out in my post processing. Sorry to disappoint. &nbsp Posted: 11/17/2019 20:36:57
Oliver Morton
Well, my son, you are forgiven. And, your work is heavenly.
&nbsp Posted: 11/24/2019 14:32:27
---
LuAnn Thatcher
Hello Bob,

I really like the discussion on this image and lots of great ideas being passed among members.

After listening to the discussion, I like number 3 myself because of the wave. When I see an ocean or lake shot I want to see the action they can produce and #3 does it the best.

I like the edit you did from what Oliver suggested, Bob. I like the crop at the foreground, the wave seems to partition off the lighthouses so I can see them, and I like the tonality of your edit in general. I think Oliver's edit leans a little too HDR than I would like to see with this image. To go along with that thought, I think the softer tonality brings out a love of the scene for me produced by the softer texture. Whereas, the HDR effects bring out more harsh and heavy detailing which implies a different mood.

The only edit I would suggest from my perspective is to put some fine details into the waves and dodge and burn a little in the rocks in the foreground. The rocks are a little flat, and the waves lack detail. How much or how little of these suggestions you do is subjective. I think you can make that wave come to life with some details. I learned to do this from a PSA judge and it made a world of difference. Luminar has a brush tool that you can use and do it with a fine pen-like line.

Hope this helps.

Best regards,
LuAnn

&nbsp Posted: 11/19/2019 08:40:57
---
Bob Legg
Thank you for the suggestions. I have attempted to improve, but must admit I have difficulty converting words into adjustments and then into the visual changes. I know it when I see it, but we all do not see the same way so that leaves a lot of potential differences. Also I do not make a copy before I make changes so I do not have a system of comparing the before and after. Oh well, I think we all have benefited from the study and the fact that everyone like the wave spray in the foreground. Thanks to all. &nbsp
Posted: 11/24/2019 19:37:53
---