Julie Sheppard
---
November 2019 - Lady Liberty
Original
About the Image(s)
This is a photo of Statue of Liberty taken from a boat in the middle of New York Harbour. I'm experimenting here - what attracted me to this image is that she is so iconic and so colossal, and I have an opportunity to see what she looks like close up and, since I am quite curious in general, I am attracted to that aspect. I really didn't know she had all that detail in her hair and I'm intrigued by the way they have put on her eyebrow and all the seams for the joins. I think she is beautiful and I love all the folds in her clothes. I should have cropped out the book or cloned it out I suppose, but I forgot. I made it black and white, sharpened up and increased contrast and structure, maybe too much there's a lot of contrast there. Also softened noise.

I used my Canon SX 60 HS camera which has an impressive zoom and image stabilisation given we were far away and bouncing up and down on a boat. I took it in 2018 before I got a dslr and used it on auto, so the settings the camera chose were ISO 100, F5.6 and 1/250. It's something quite different than I would normally do, but its fun to experiment and I'm interested to hear what you think works and doesn't.
---
This round's discussion is now closed!
9 comments posted
Oliver Morton
She is such a beautiful, iconic figure and you did a great job capturing her essence! Nicely done! And, btw, your Canon SX 60 is quite impressive.
I agree that there seems to be a bit too much contrast. Thus, I took a stab at modifying the original. I also cropped a bit on the right since I felt that a narrower vertical image gives her an even greater sense of strength. Your thoughts?
&nbsp
Posted: 11/01/2019 10:22:49
---
Julie Sheppard
Yes that's miles better Oliver. Thank you. &nbsp Posted: 11/01/2019 11:13:19
---
Gary Stiger
Hi Julie. I think you made a really nice take for bouncing around on a boat... stabilization or not. Yes, Oliver did make somewhat of an improvement, but not by miles... maybe a few feet or so. You know him! Nice image at any rate. &nbsp Posted: 11/04/2019 22:31:15
Oliver Morton
LOL... Gary, I enjoy post-processing even more than taking photographs. So, it's hard to resist playing around with some of the well-done images that are submitted.
&nbsp Posted: 11/05/2019 06:41:47
---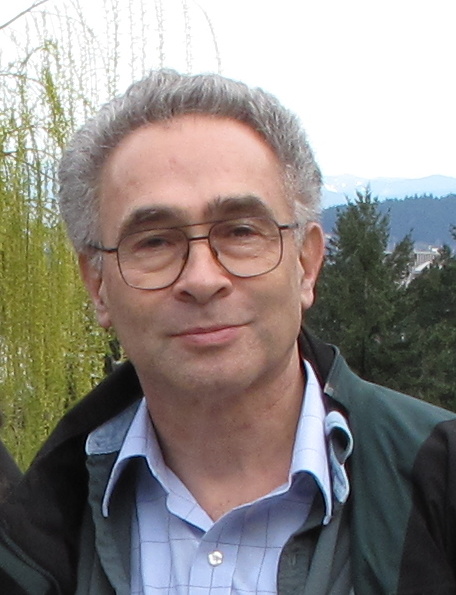 Stephen Levitas

(Group 32)
Nice job. It is really amazing what your (and Oliver's) post-processing have done to change the image from a float-by snapshot into a classic portrait of this famous statue. &nbsp Posted: 11/06/2019 21:23:07
---
Israel Yosef
A great shot, and after Oliver's small changes, the photo became cool.
Good luck Julie. &nbsp Posted: 11/07/2019 03:51:58
---
Bob Legg
Julie, this image has growing on me. When I first looked at it, before reading your comments, I thought you were making a silhouette and not looking for details, but then I read about you being on a boat and how excited you were to see all those details that I've never seen. I agree many details that you captured well and Oliver brought to life with his changing the contrast. You did well. &nbsp Posted: 11/10/2019 15:21:35
---
Julie Sheppard
Thank you all very much for taking the time to comment. I appreciate it :) &nbsp Posted: 11/11/2019 03:18:47
---
LuAnn Thatcher
Hi Julie!

Nice image and change from what we normally submit! Who doesn't appreciate the Statue of Liberty; we are truly a blessed land.

I agree with the comments you have received. I like the black and white version, seeing the details was a good thought and it makes her even more special and lovely to view. I like to see that your shadows are not too dark and yet they show details. I like Oliver's rendition as well.

My only suggestion would be to crop yet a little more so her wrist doesn't look like it was cropped at that joint. Otherwise looking good my friend!

Best regards,
LuAnn &nbsp Posted: 11/17/2019 15:45:01
---