LuAnn Thatcher
---
October 2019 - Safety First?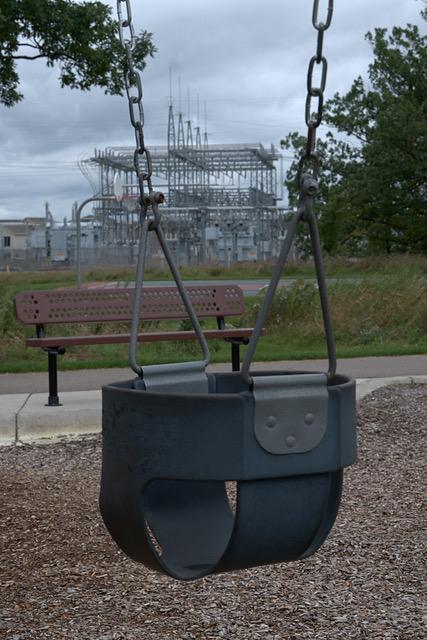 Original
About the Image(s)
This months image is an attempt to photograph an environmental photo about a neighborhood in my community. I was here to play Pickleball and driving through the neighborhood to get to the courts I stumbled upon this scene. What really caught my eye was when I saw this infant swing. If I looked even closer to the high power electrical transmission lines there is a basketball court teens play at daily, and a new housing development of starter homes! Enough said.

Camera: Fuji X-T2 mirrorless
Settings: ISO 200, 1/60s, f/11, lens XF50-140mm f/2.8 LM OiS WR

I look forward to everyone's comments. How would you take an environmental image?
---
This round's discussion is now closed!
10 comments posted
Israel Yosef
Hi LuAnn,

I think you have touched on a global problem that concerns all of us and it is necessary to fight this.
In my opinion, compositionally excellent photo.

I thought to blur everything that is behind the swing, but then the connection with high-power power lines is lost,
so I didn't change anything. &nbsp Posted: 10/01/2019 11:57:18
---
LuAnn Thatcher
Thank you for your comments, Israel!

If I could post this photo in a larger size, the elements stand out more.

LuAnn &nbsp Posted: 10/01/2019 18:41:14
---
Oliver Morton
I agree with Israel. The world situation is frightening. To me, as a photographer and nature lover, global warming is terrifying. And, the blind push for more energy, more power, more anything without considering the consequences is likely to jeopardize the lives of our grandchildren.

LuAnn, your image brings this issue to light in a wonderful and somewhat subtle way. The idea of a baby's swing in the forefront of a power station is brilliant.

Photographically, I think that a bit of dehaze in the clouds might emphasize the sense of danger. Otherwise, I have no suggestions for change. Well done!

&nbsp Posted: 10/04/2019 21:08:38
---
LuAnn Thatcher
Thank you Oliver for your comment! I think I found a way to put emotion and impact in an image. I will work on dehaze; that's a good idea. I don't use Lightroom with Fuji I switched to capture One Pro; they have a partnership with company and editing is more specific for Fuji cameras; LR doesn't have that advantage . I will have to figure out how they tackle deglaze.

Best regards
LuAnn &nbsp Posted: 10/05/2019 06:43:55
Oliver Morton
---
Gary Stiger
Yeah, a little more ominous look in those clouds would not hurt LuAnn, but you nailed the empty bench and child swing with the power station behind - kinda think it might work better as a color image, but a thought provoking subject at any rate. &nbsp Posted: 10/06/2019 21:51:54
---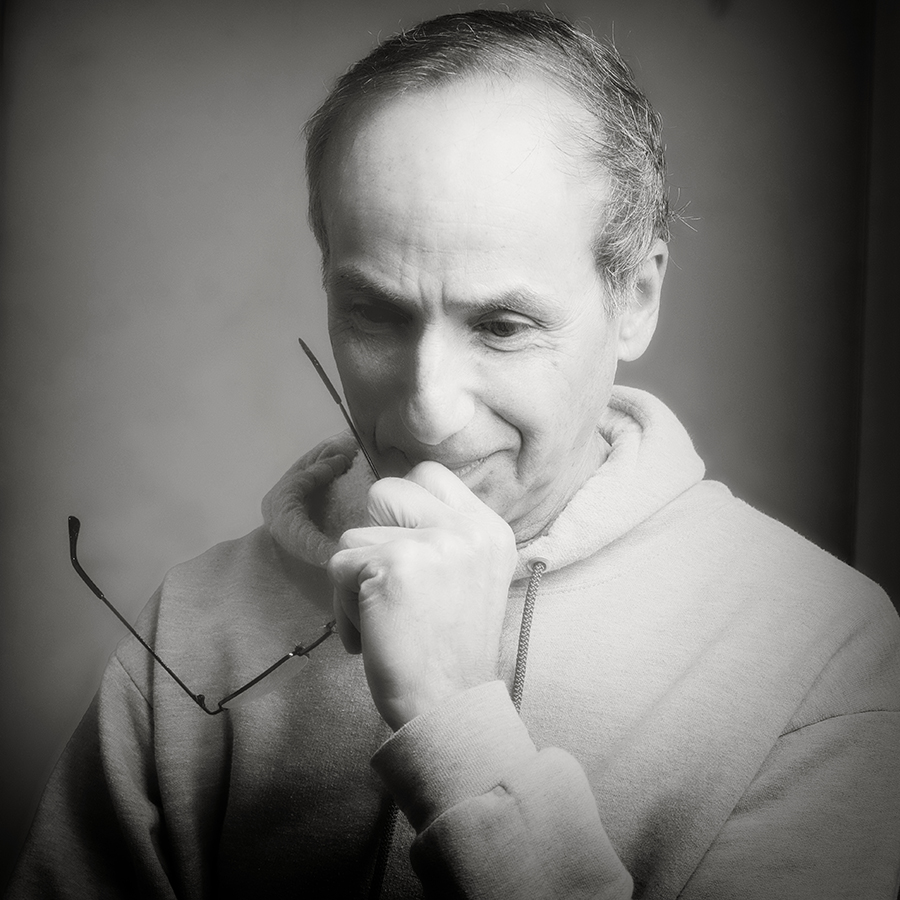 Lance Lewin

(Groups 83 & 87)
Hi LuAnn.

The juxtaposition of the infant swing and ominous electrical grid make a powerful image for sure. Well, done. :) &nbsp Posted: 10/14/2019 07:17:27
---
Hattie Stamer
Well expressed how you feel LuAnn! I do agree the image size if too small to show better impact, such as I cannot see the new development in the image. I also found the image is a bit tight, which could be another reason for new development hard to find in this image. I also have big concern on our environment problem, global warming. Glad that you are taking that into your photos. &nbsp Posted: 10/14/2019 11:37:18
---
Bob Legg
I agree with the excellent composition telling a story about child safety and why was a playground built nearby, but I do not link it to global warming. We need electricity and in urban environments playgrounds sometimes co-exist as families do not want to live next to the substation. I like the tonality of the image with Oliver's sky edits. &nbsp Posted: 10/17/2019 19:24:19
---
LuAnn Thatcher
Thanks to everyone for your comments!

Best regards,
LuAnn &nbsp Posted: 10/18/2019 14:33:28
---