Gary Stiger
---
August 2019 - Harbor Scene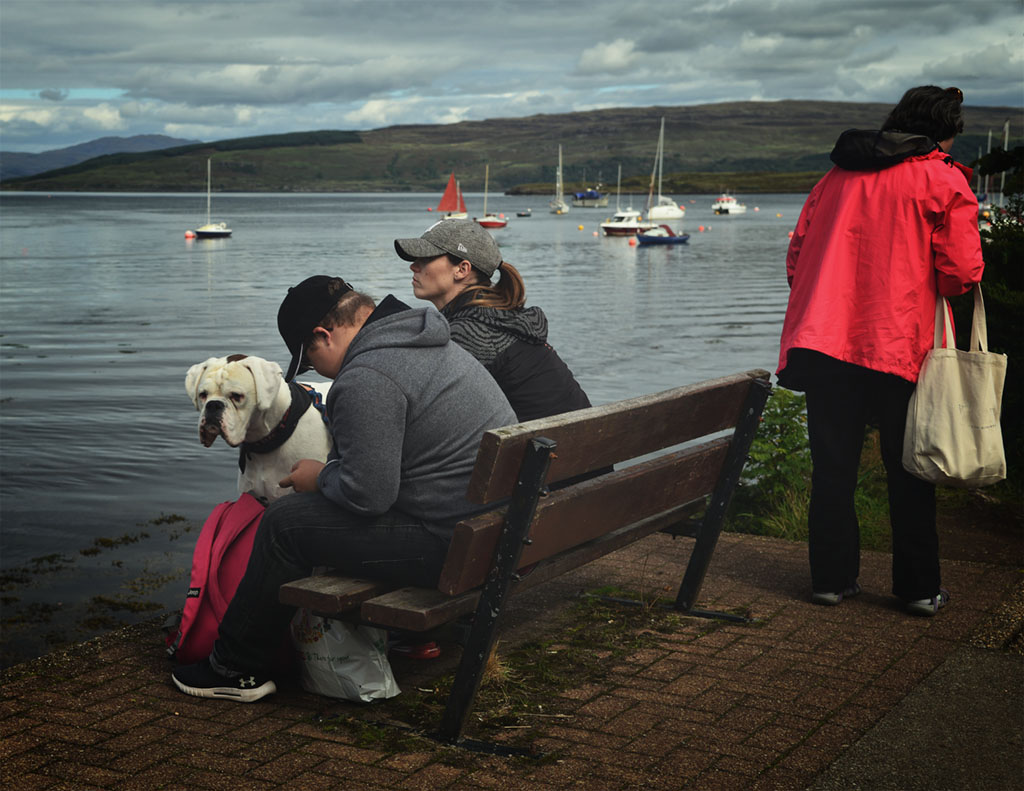 Original
About the Image(s)
I took this shot about a year ago while on a most pleasurable cruise around the isles of Scotland. I wanted to see if I could put more emphasis on the couple and their dog rather than on the woman with the red raincoat – my eye was always drawn to her first, but what I really wanted was for the couple to be the stars of the show. The shot was taken in RAW format (f/6.3, 1/160 sec, ISO 125) and corrected with Camera RAW and fine-tuned with NIK's Viveza 2. I converted it to monochrome using Silver Efex Pro 2, made some minor tonal adjustments and added a yellow filter which seemed to produce the maximum (and more pleasing) contrast between the gray tones of the image. I then painted a very light vignette around the edges. This is certainly not the greatest DD image I have ever submitted, but I think I kind of achieved what I wanted – what say you?
---
This round's discussion is now closed!
9 comments posted
Oliver Morton
Gary, I find this very appealing and it is really made for B&W. I think the dog is the real star of the show, but the couple make good supporting actors.
Like you, I find the woman with her back to the camera is distracting. I also was a bit bothered by the two sailboats that merge with the seated woman's hat. I wanted to see how it would look with the "back facing" woman cropped out and the two sailboats also eliminated. Oh, and I brightened the entire image a bit along with a soft bit of toning.
What do you think?
&nbsp
Posted: 08/07/2019 11:20:30
Gary Stiger
All good suggestions and improvements Oliver. I did not have great vibs for this shot to begin with - was not sure if the lady with the bag added anything to a possible storyline. I don't think so, but the threesome don't say too much either - just two people and a dog. Back to the drawing board as they say. &nbsp Posted: 08/12/2019 12:23:20
Oliver Morton
Gary, I think it was well seen! And, I find it much more than a simple picture of a couple and their dog. It seems to tell an interesting story!

&nbsp Posted: 08/12/2019 17:55:30
---
Hattie Stamer
If your purpose of the photo is the couple and the dog, I totally agree with Oliver's crop. His extra emlimination of the two boats that overlapping with the head is fantastic. &nbsp Posted: 08/07/2019 14:19:02
Oliver Morton
Hattie, I first thought that there was something on top of the woman's hat. Then, after identifying it as sailboats, I couldn't stop seeing them. LOL. Funny how the mind works!

&nbsp Posted: 08/12/2019 17:57:31
---
Israel Yosef
After Oliver updates an excellent picture.
Woman in red really attracts attention, but the boats did not notice, all due respect to Oliver. &nbsp Posted: 08/11/2019 02:36:29
Oliver Morton
Thank you Israel!

&nbsp Posted: 08/12/2019 17:57:52
---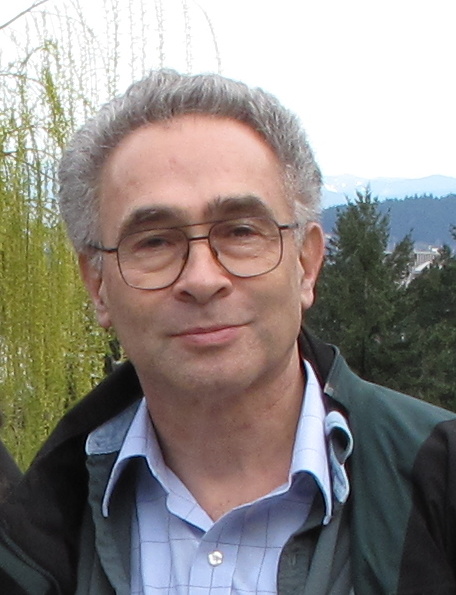 Stephen Levitas

(Group 32)
I think both compositions have a lot to say, depending on your choices. Your revised image, with Oliver, is a good shot of a seaside couple, and a captivating dog.
But I also like the original because it contains a discussion about people each wrapped up in their own world. No faces are shown (except the dog--significant), and everyone turns their backs to each other. Even the couple do not face each other, nor do we see their faces. In color, it's about the seaside; in B/W, it's about non-interaction. &nbsp Posted: 08/13/2019 16:21:00
---
LuAnn Thatcher
Hello Gary,

This is an excellent photo with a powerful story; I am jealous I didn't capture this shot!! So don't get discouraged Gary, take another look; this is an amazing image (2 photos in 1)!!

After reading Stephen's comments, I have to agree with his discussion on the two versions (with and without the woman in the red coat). Sad lives these folks seem to be living; was the man experiencing a tragedy or just looking at his cell phone. No conversation amongst themselves and even the dog is looking in a different direction--how sad is that. So you have a captivating expression in this photo that really draws the eye in many directions.

For edits, I agree once again with Oliver to remove the boats above the ladies hat, but for the women in the red raincoat, that is your choice either one will work. If you want, you could tone down the bag she is carrying but that is about it for my critique.

Nicely done. Best regards,
LuAnn &nbsp Posted: 08/25/2019 21:20:42
---