Hattie Stamer
---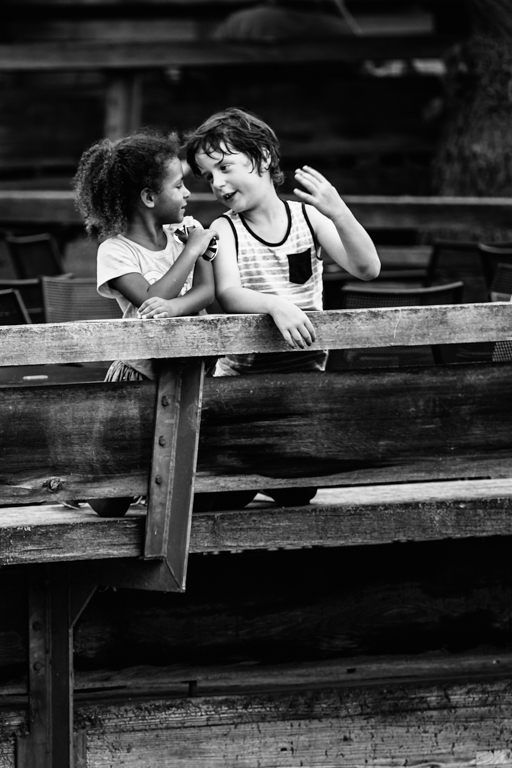 August 2019 - Kids at the Botanic Garden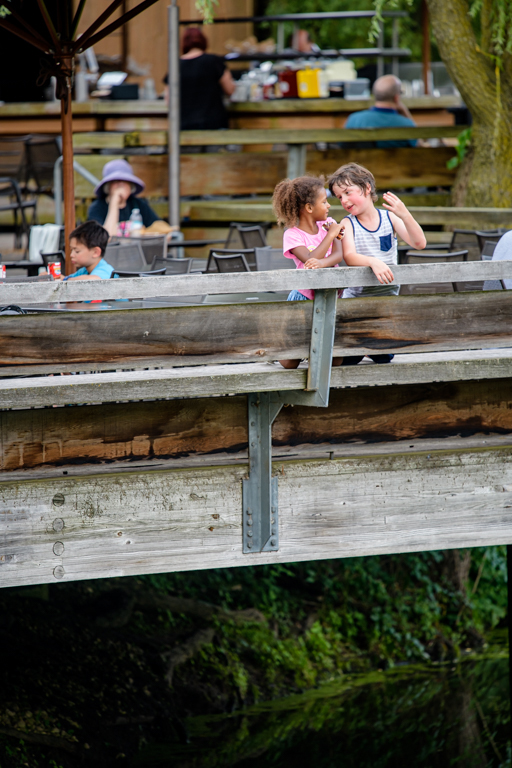 Original
About the Image(s)
I saw and took this image from the Chicago Botanic Garden while I went there to check out their Art show. I saw a few kids were checking out the fish underneath (took a few shots), and after 3 left, I got this. Although they are not tack sharp, but I just like it so much and want to process this image.

D850, f/4, 1/160, ISO 450, 300mm. Process with LR, basic adjustment, curve, detail, texture, etc. Then used Nik to convert to B&W.
---
3 comments posted
Oliver Morton
This image is wonderfully charming. The interaction of the two girls is so natural and intriguing. Hattie, I'm very impressed that you saw the potential of this photograph. Well done indeed!
I played with your image in Photoshop since there were some bright areas that I wanted to darken. Also, I wanted to give a bit of texture to the face of the girl on the right and add more vignette. Your thoughts?
&nbsp
Posted: 08/06/2019 11:13:18
---
Hattie Stamer
I think the kid on the right is a boy. I so need to work better on figure out how to add more texture/sharpness to the faces. For your version, I agree to bright up a bit more. Thanks for your comments. &nbsp Posted: 08/07/2019 13:21:14
---
Gary Stiger
It is indeed charming and if it were mine, I probably would have homed in on that charm a little tighter with the crop. My personal preference would have been to eliminate most of that darker area below the kids, but it works very well as is. I like their expressions and eye contact - so what do you think this conversation was all about? &nbsp Posted: 08/12/2019 11:58:22
---
Please log in to post a comment