Cheryl Dubois
---
January 2021 - Senior Shoot 2020
Original
About the Image(s)
This is an image from a Senior shoot I did in the fall of 2020 at a local park. Used a long lens & mask to maintain social distancing. Canon 5Dm4; 1/125 at f3.5, ISO 100.Off camera flash. Post processing was mostly in photoshop to eliminate blemishes and to warm up the image.

---
5 comments posted
---
---
---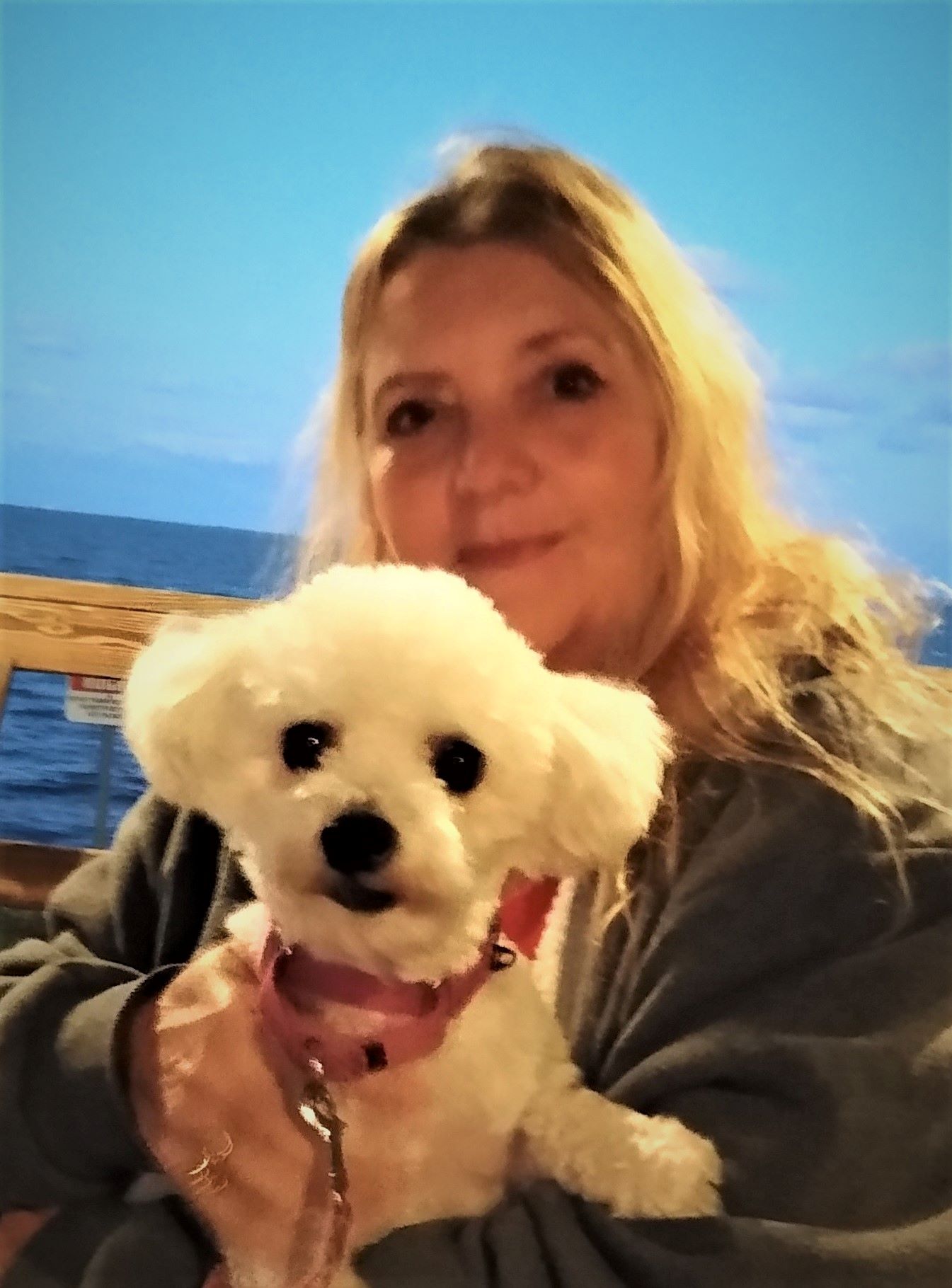 Donna Paul
This is very nice! I wonder why you cut her feet off? &nbsp Posted: 01/03/2021 13:25:03
---
---
---
Manfred Mueller
Another lovely portrait Cheryl. Long lenses (up to 400mm) are often used in outdoor portraiture to give a look that enhances the model's features in a flattering way, even when COVID-19 is not an issue.
When we pose our subject under a tree or in grass, the light is often tinted with green by light reflecting from the grass or filtering through the leaves. Adding a touch of green's complementary colour, magenta helps neutralize that issue and gives a good base to warm up the skin tones, if desired. I see green tones in the skin that you warmed up; something that is usually not desirable.
Bright areas or high contrast areas of the image are generally distractions; toning these down puts attention where you want it, on your subject. There are different techniques to do this, but it is best to shoot a background that is not distracting.
Finally I agree with Donna about the crop; that corner at the bottom left looks a bit awkward and cropping above the joint rather than on or below it is usually the best place to do this.
I've tried to put everything I've written about in the attached edit of your original image.
&nbsp
Posted: 01/03/2021 16:11:08
Cheryl Dubois
Manfred, thanks for laying this out. I enjoy posting the images that I know need work because I appreciate your feedback. I confess, I don't see the green tones, but know they exist. I do know magenta is a compliment to green, but my question is HOW did you add the magenta? Did you do it in Photoshop or Lightroom. I am going to research this, but any detail you can provide is greatly appreciated. Thanks in advance.
&nbsp Posted: 01/04/2021 12:26:11
Manfred Mueller
I have many years (decades) of work in both the wet colour darkroom and digital darkroom, so I tend to catch things other people might miss. Experience helps....

I work almost exclusively in Photoshop, so I simply applied a a Photo Filter adjustment layer using a magenta filter and adjusted the opacity until I got the skin tone looking right to me. I don't remember the amount, but it was likely in the 5% range. Another approach that I often use is through the Hue / Saturation adjustment layer where I take out the green. &nbsp Posted: 01/04/2021 12:50:40
Cheryl Dubois
Thank you! I played with this method along with a few others and I can see the change. Appreciate it!!
&nbsp Posted: 01/04/2021 16:53:27
---
---
---
Please log in to post a comment