Cheryl Dubois
---
May 2020 - A Hint of a Smile
About the Image(s)
Canon 5D mark iv 1/50 @f/4.5, ISO 125,

Shot in studio with one strip box modifier on studio strobe. The strip box was placed vertically in front and above the subject to create falloff toward the bottom. I was playing with a technique demonstrated by Cris Duncan (Find Your Focus).
---
This round's discussion is now closed!
4 comments posted
Manfred Mueller
Why 1/50th second shutter speed, Cheryl? Your 5D Mk IV should sync speed should be around 1/200th second.
I personally find the light too hot, especially on your model's forehead, camera right shoulder and chest. We generally do not use such a dramatic lighting ratio for the ladies, with the possible exception of some athletes (runners, soccer players). The shadows on the side of the face away from the light are just too hard.
I've done a bit of dodging and burning trying to get better balance on this image. &nbsp
Posted: 05/02/2020 11:24:54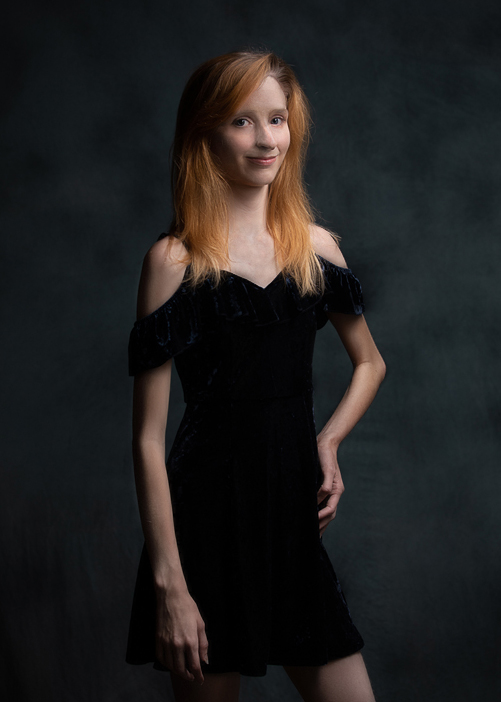 ---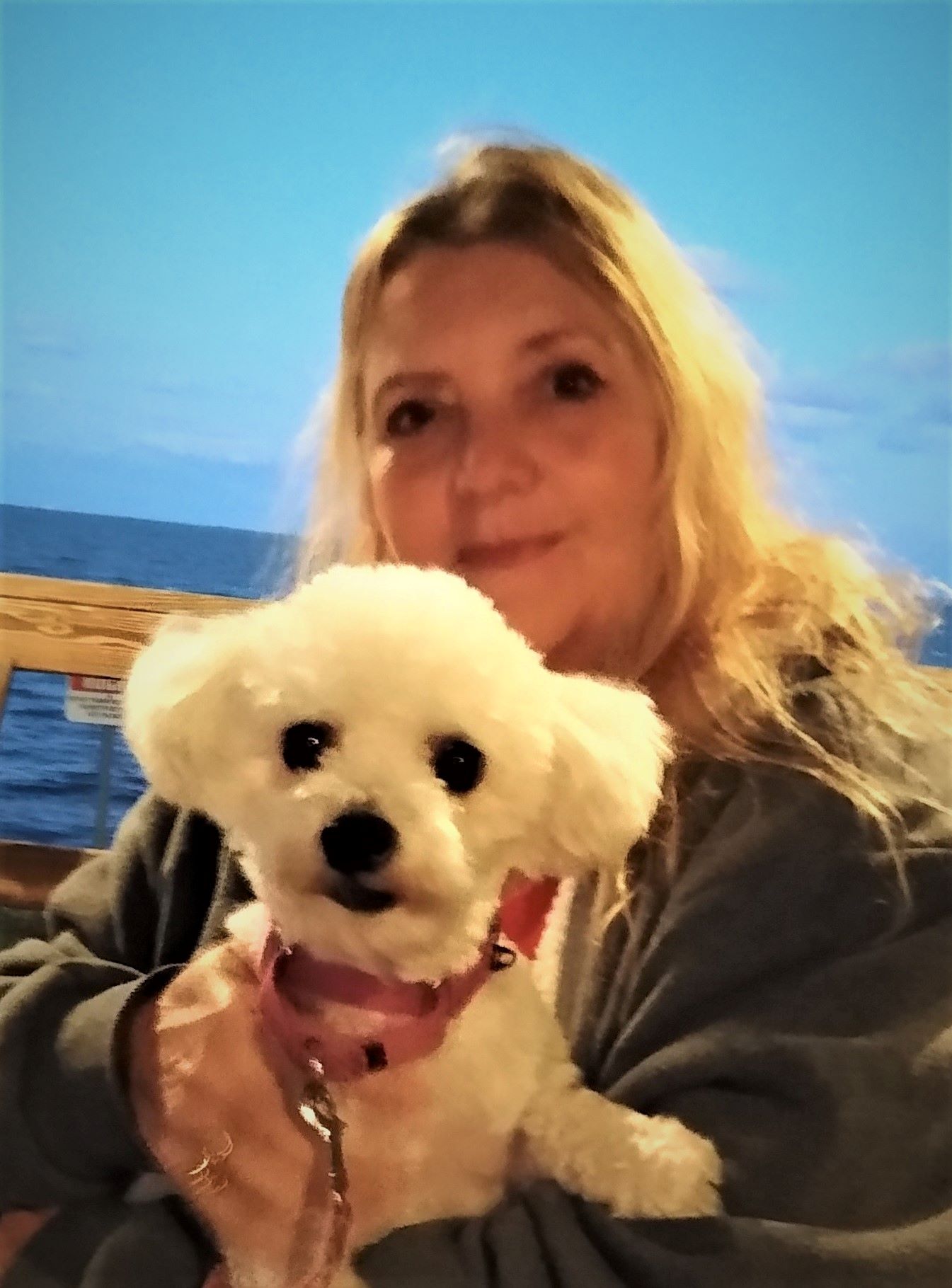 Donna Paul
Very Nice. It is fun to lean and try new things. Did this come up the way you wanted it to?
I am learning and as I looked at your photo I think/ I like your crop but I would not had so much space over her head, I would like to see a little lighter on the left side of her face. I did like the pose. &nbsp Posted: 05/04/2020 14:34:36
---
Salvador Atance
---
Jim Mahoney
A pretty model and smile.

I agree with those who have commented before me. Manfred's comment about the dramatic lighting for females is what I was taught, however I'm seeing more of it on the ladies in the past few years. In spite of that trend, I think this has too much contrast and I'll side with Manfred.

I suggest cropping from the top and on both the left and right sides. &nbsp Posted: 05/22/2020 11:37:38
---