Manfred Mueller
---
May 2020 - Aden
About the Image(s)
"As we are locked down during the COVID-19 outbreak, I felt I thought I would put some of my feelings of what we are going through right now into an image. This photo composite image is a result of my musings.

I shot this in my home studio and used a beauty dish that I located above a scrim as my key light. It gives a very unusual, but very soft and effective light source. My daughter Aden is my model, she is wearing an old Harley-Davidson motorcycle jacket (circa 1970) she inherited from her uncle, an Australian hat and a set of goggles she
picked up on the internet. The background I used was a shot I took a few years ago at a formerly top secret cold war underground bunker built in the late 1950s to keep top government officials safe in case of a nuclear attack; this was one of the hallways at that facility.

I have included the original files used to make this 2 image composite. There are almost 40 Photoshop layers, mostly dodging and burning, used to create the final product."
---
5 comments posted
Cheryl Dubois
I really like this image, the tones, the costuming and the composite. Well done!
&nbsp Posted: 05/01/2020 22:28:12
---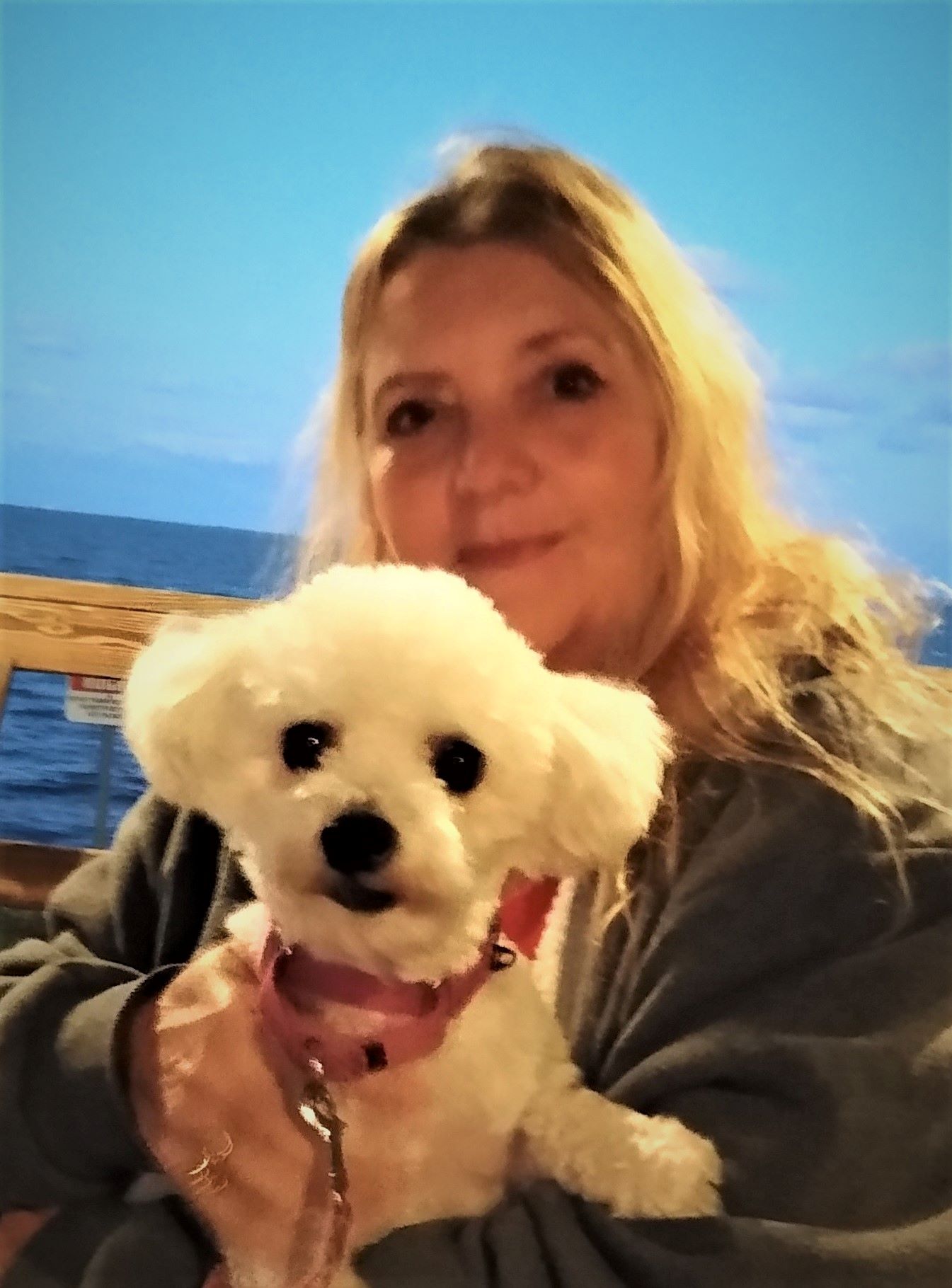 Donna Paul
Very Nice; all the editing work paid off. &nbsp Posted: 05/04/2020 14:27:00
---
Salvador Atance
Well done to create a surrounding adecuate to the props.
There is a rare pink colored area around the black painted lips of the model, but I can see the original also has it.
The leaning of the head was perfect to show one of her eyes through the googles. As an improvement maybe the color of the hat could be modified to black as the jacket.
&nbsp
Posted: 05/11/2020 18:03:43
---
Manfred Mueller
I just found out that this image took the "best in show" award at the Faces & Figures competition at the RA Photo Club.

I had entered the image as a print and before the club was shut down for the COVID-19 crisis, there were no firm plans on whether or not the competition would be held at all. It was decided to go digital only and remote judging, with everything running about a month late. I did a quick conversion to digital and entered it. &nbsp Posted: 05/19/2020 23:33:45
---
Jim Mahoney
A good job of lighting under the brim of her hat that lets us see her eye. Also nice masking to put in the background. &nbsp Posted: 05/22/2020 11:27:30
---
Please log in to post a comment