Salvador Atance, PPSA
---
November 2019 - Untitled
About the Image(s)
My picture for this month was taken yesterday at a studio in a white background.

Tech. parameters of the shot (ORG): ISO200, 1/125s, F10, focal distance 86mm (35mm eq.)
E-M1 Olympus camera, 12-60mm F2.8-4 Olympus lens

The background of the portrait has been changed using photoshop, with the image of an out of focus corridor I took in 2012 visiting a school. The basic makeup of the model has been done with Photoshop also.
---
This round's discussion is now closed!
4 comments posted
Manfred Mueller
Another interesting and well thought out image, Salvador.

Two things jump out at me when I look at this picture:

1. A strong orange colour cast that are especially noticeable in the skin tones of both the original image and the composite image; and

2. Visible artifacts from the background replacement, especially in your subject's hair, especially on the bottom left side of her head.

When I look at the bokeh in the lights you have added, I see that you have toned them down, but they are just a bit too much of a distraction, in my view.
&nbsp Posted: 11/06/2019 20:13:06
---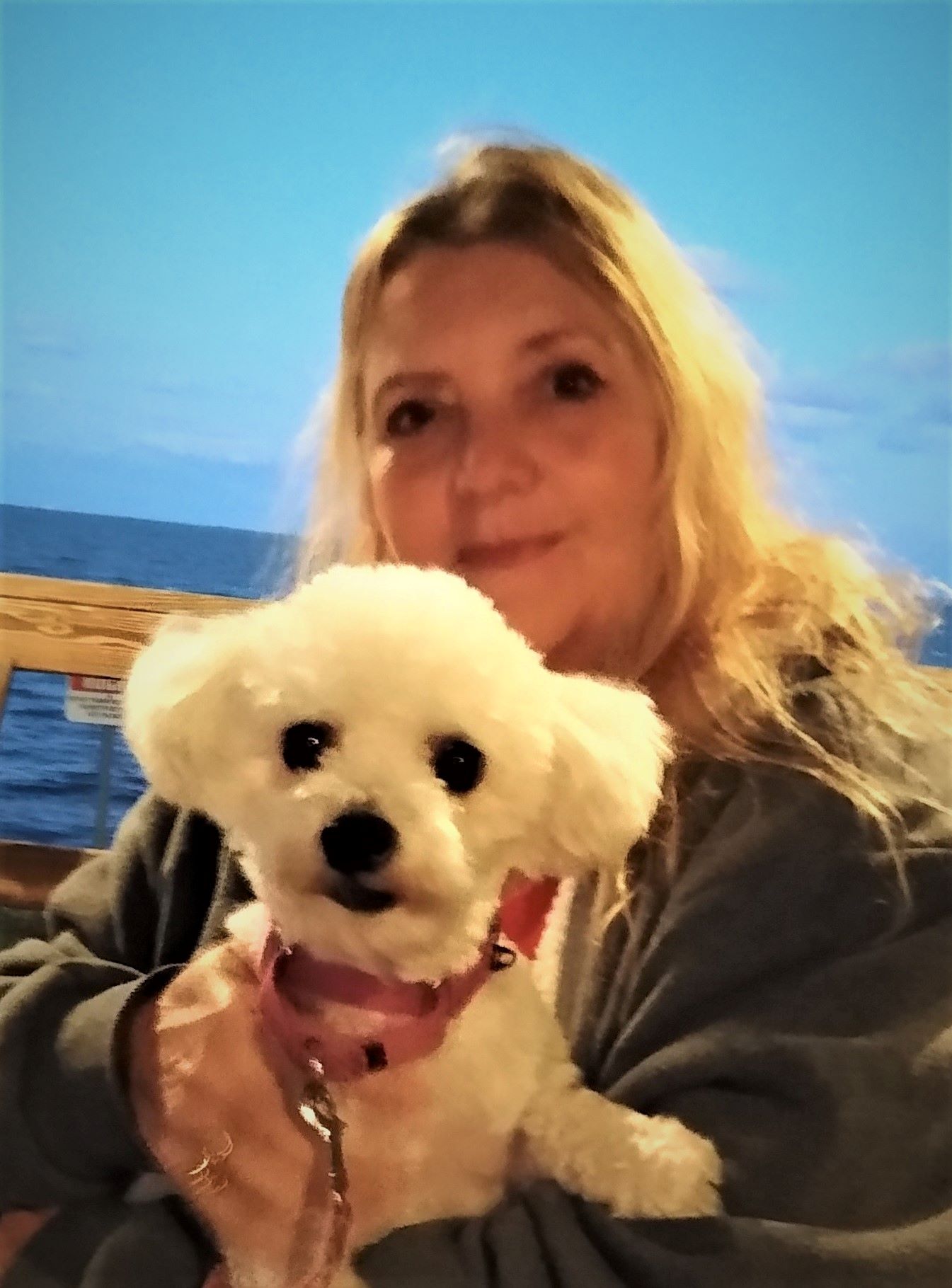 Donna Paul
Very nice! I like how you add the layer to the image. I wonder if the white spot in the top of her head is a little distracting? &nbsp Posted: 11/10/2019 21:48:42
---
Jim Mahoney
Nice processing and a pretty model. I think that the white background was good and didn't really need changing. I would suggest cropping down to the top of the models head, maybe even to having the crop slightly into her hair. I'd crop up from the bottom to just remove the chair and maybe even crop into her elbow on the right. I think that keeping this simple is the way to go, it's a strong image and doesn't
need extra help. I agree with Donna that you might want to use the healing brush to fix the bare spot from the part in her hair. &nbsp Posted: 11/20/2019 10:21:58
---
Dave Whitson
Very good image of a very attractive model. Your post-processing is very good, although I do find the out of focus circles of light a little distracting. I see the you reduced their intensity a large amount, but I think it would be better to reduce them even more. Keep up the good work. &nbsp Posted: 11/25/2019 19:11:37
---