Cheryl Dubois
---
November 2019 - I'll Just Close My Eyes
About the Image(s)
I'm really excited to be part of this group.I like different types of photography, but my favorite is portraits. I've really been concentrating on posing during the last few months. The image I have submitted was taken at a recent meet up for models and photographers at a worn down abandoned site. Toward the end of the day, I came upon this young lady and it was the golden hour. I used a main light to give a pop of light to her face and used a separation light behind her.

Shot with Canon 5d mark IV, 1/80, f/4.0, ISO 100 with a canon 70-200 f/2.8 lens


---
This round's discussion is now closed!
6 comments posted
Manfred Mueller
Welcome to Group 61 Cheryl!
A nicely done portrait with the silky cloth adding some mystery to the image. The light drop-off works well in isolating your subject from the background.
I wonder if burning down the cloth just a touch might not give you a stronger image. The light reflecting off it brightens the whole area up and detracts from your model's face?
&nbsp
Posted: 11/06/2019 20:25:18
Cheryl Dubois
Thanks Manfred. I agree with your assessment. Glad to join this group. &nbsp Posted: 11/11/2019 15:40:32
---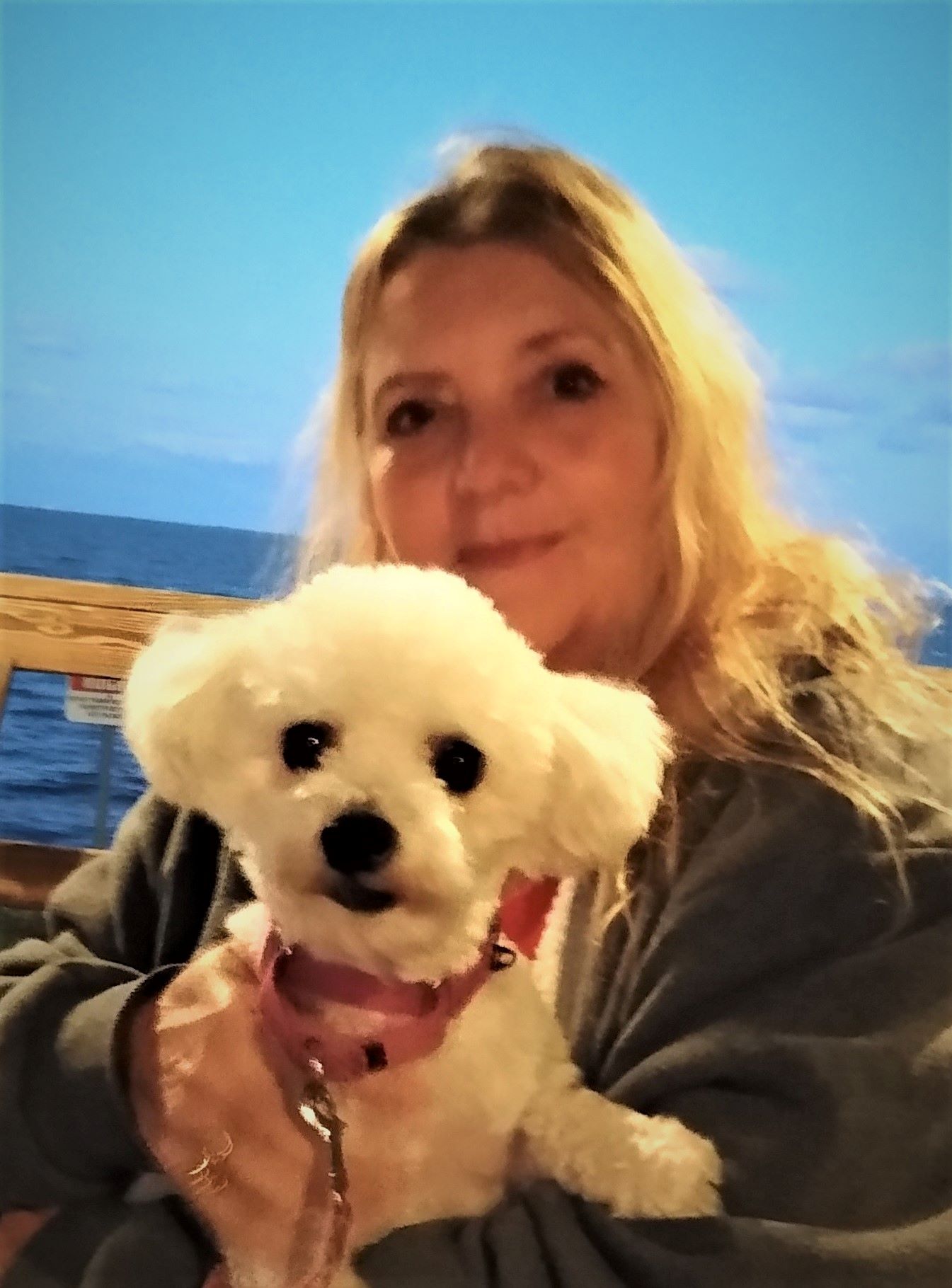 Donna Paul
Well done! I do like what Manfred said and like what he did to the cloth. &nbsp Posted: 11/10/2019 21:52:52
---
Jim Mahoney
This is a good concept. The lighting is pleasant and you have done a good job blurring out the background. I would suggest cropping down just a little from the top. That extra area doesn't add anything to the picture. It might be improved if the drape was just below her chin, even if it meant showing some of her hand. It also looks like she has a small nick on her right arm and a healing brush would easily correct this. &nbsp Posted: 11/20/2019 09:18:32
---
Dave Whitson
Welcome to our Group, Cheryl. Very nice image with a nice mood. I agree with Manfred regarding the cloth to improve the image. Keep up the good work. &nbsp Posted: 11/25/2019 18:49:48
---
Salvador Atance
Welcome Cheryl, excelent image you proposed to comment.
The details on the dress are very well treated with your ilumination, also hair and face of the model. I've found very adequated the small burning down Manfred suggested. I didn't crop the top of the picture as opinion of Jim, because the model has her eyes just on the line of the first upper third of the vertical space, and also I've found very interesting forest or garden appears at the background, justifying she covers herself with the veil.
Very good work, congratulations. &nbsp Posted: 11/26/2019 08:35:13
---