Member Bios
Manfred Mueller
Manfred Mueller, P. Eng. (retired)

I've been a resident of Ottawa, Canada since 1983. I first got into photography in high school, where I was mentored by a commercial photographer and in addition to a lot of shooting, spent a lot of time in the wet darkroom making B&W and colour prints. That continued into my university days, but as the course load increased, I spent less time in the darkroom, but my camera was never far away.

I went through several point & shoot cameras that lived along side my film gear until 2010, when I bought my first DSLR. To jump start into the digital world, I enrolled in the photography program at a local community college and because of my previous experience, went straight into the advanced courses. I've attended workshops and masterclasses locally and abroad. I've also attended SPAO (School of Photographic Arts Ottawa). I'm a member of CAPA (Canadian Association of Photographic Arts); I am a CAPA Certified Judge, which means I judge national and international level photo competitions. I'm RA Photo Club member; it is the largest photo club in the Ottawa, Canada area. This year I am both the Chair of the club as well as running the Education Committee. I'm a moderator at the well-respected photography website CambridgeInColour and the less well known Indian site, Xploring Light.

I'm primarily a travel photographer (I've been to almost 60 different countries) and do a lot of landscape, urban landscape, street and event photography. I try to do one or two "trips of a lifetime" every year, and time on the road has increased since I retired in 2014. I manage to get into some quite out of the way places.

I started into studio and location work in 2017 and have gotten to the point where I am quite comfortable in that environment and create images that I am proud of.
You can see my work on: Manfred's Website
---
---
---
David Heilman
Bio Coming Soon . . .
---
---
---
Cheryl Dubois
I became involved in photography in 2007 after purchasing my first dslr camera. Photography quickly became a serious hobby that my husband and I both enjoy. I was born and have always lived in south Louisiana, an area commonly known as Acadiana. In 2016 I joined the Lafayette Photographic Society. When I am not working my day job in the legal field, I am generally involved in expanding my photography education. I enjoy portrait photography, as well as landscape, nature and flower photography. Vacations are planned around what we want to photograph!

---
---
---
Group Admin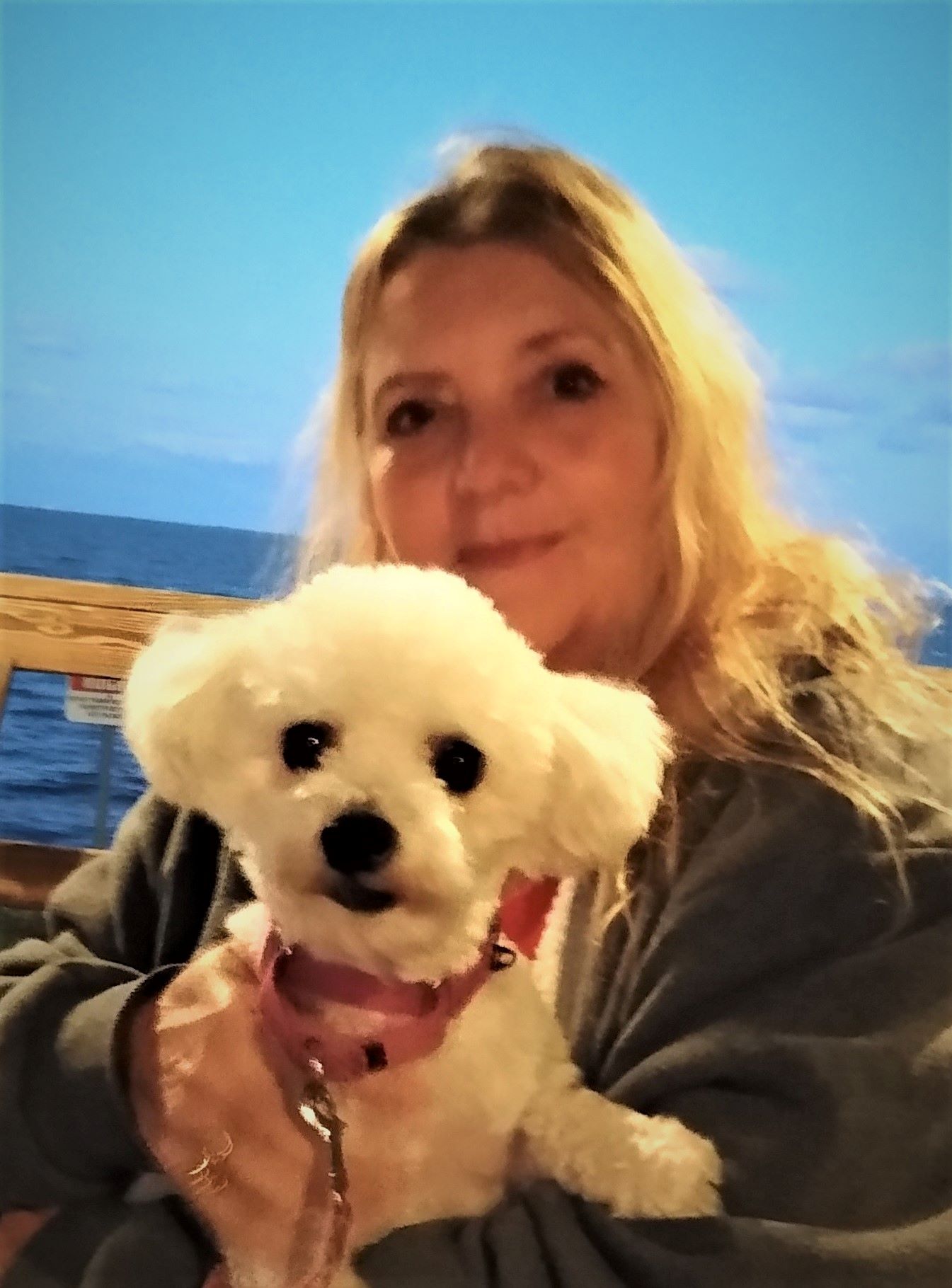 Donna Paul
I am happy to be part of this group! I live in Florida near Cocoa Beach and Orlando. I am artist and photographer. I have much to learn and excited to learn. I love to shoot everything! Wild life, People, landscape and anything that catches my eye. I have lived in KY. IN. OH. Panama S.A.

I love to travel and have been lucky and have traveled overseas and most of the U.S.A.

One of My goals is to learn how to shoot what I see and have it RIGHT in the camera. I do like playing with the software, but I really want to get it right the first time in the camera. My 2nd goal is to see all of the National Parks.

I raised 3 fine sons and now have time to shoot and learn about photography. I use a 6 D Canon Full Frame Camera. I shoot in Raw. I hope we will have fun and learn from each other. Donna Jeanne f. Paul
---
---
---
David Main
I am a freelance Photographer who loves to do all kinds of Photography , my specialty is model photography.
---
---
---
Salvador Atance, EPSA
Salvador Atance, EPSA
Born in Barcelona, Spain in 1949, I have two daughters and one grandaughter, and I'm a widower. Vocationally, I worked as a BSEE for a Japanese multinational company, but I am now retired. Photography is my hobby and avocation, as I am a member of "Associacio Districte IX Imatge" (a local photoclub), "Federacio Catalana de Fotografia" and "Confederación Española de Fotografia" (national photographic associations), as well as FIAP, PSA, and GPU (international photo-organizations). Over the years, I have had the privilege of doing both collective and individual photographic exhibitions. Special recognitions include EPSA (2020), MFCF (2018), ACEF (2013), EFIAP (2013), and GPU-Hermes (2013). I am currently working on recognition levels MPSA, MFIAP, and GPU-Zeus.

---
---
---
Jim Hooper
About Me:

I picked up my first camera, a hunk of junk, at a pawn shop in 1997. I didn't get good results to say the least, and I was quickly discouraged and put it away. A couple years later, I inherited a Nikon F from my mother in law who was downsizing. I studied up, and was soon getting the results I had hoped for. Not great, but definitely showing that I was learning the technical side.

Over the years, I have upgraded more times than I care to admit. I joined the Western Reserve Photographic Society (PSA member club) around 2001, and served as their VP and Education Chair until 2005 when I moved to New York. During that time, I also worked part time in a camera shop, selling cameras and printing film. It was a great way to learn, look at a lot of images from others, and process my own film for almost nothing!

I am a 2005 graduate of the New York Institute of Photography (online course), and I have been an active member of the Finger Lakes Photography Guild in New York since 2012 or so. I am currently the VP, Education Chair and Newsletter Editor (writing and layout are other huge passions for me! I dare you to ask about my Contact Sheet newsletter!). I also volunteer at a local studio/camera consignment shop where I occasionally get to teach classes as well.

My initial interests in photography were nature and landscape, where I think so many people find their start. I was most interested in recording the amazing things I saw while I was leading nature hikes for children. Over the past 5 years or so, I have transitioned to shooting mostly portraits. Most of my work now is glamour/beauty, corporate headshots, high school seniors, and an occasional wedding here and there. For a short period, I was a member of the Professional Photographers Society of New York, but I found it was not a good fit for me, as a non-pro, as most of the benefits were geared toward the business side of photography.

My full time gig is running a summer camp for youth, but I think my wife would tell you that I spend as much time thinking about photography as I do at camp! I recently picked up a Nikon Z6, and I still carry a D7200 crop sensor in my bag as a backup. I also own an N80, D80, and D90, though they are currently for sale in the consignment shop. I carry a range of lenses and flashes including a 12-24, 17-55, and 70-200, as well as the 35, 50, 85 and 105 primes, and a pair of SB-800's that I use in the field. I use Alien Bees in my home studio.

I am looking forward to learning from you all, and seeing what PSA has to offer!