Dianne Arrigoni
---
October 2020 - TEAM ROPING
Original
About the Image(s)


CANON 5D
193 mm
1/320
f 5.0
ISO 200
I have decided to enter an archived image as I am trying still to clean up my files.
The one with the background intact is my first choice, but I am sending the second because for the longest time I thought it was necessary to remove said background because I considered it distracting.


Attending a workshop in Montana I experimented with capturing action shots. I was still fairly new at photography and looking back a little smaller aperture for a slightly deeper depth of field and faster shutter speed might have been better.
All input appreciated. Another question I have is does it bother anyone that the man's face is blocked by the horse? Thanks everyone.

---
8 comments posted
---
---
---
Richard Story
DIANNE,
I LIKE THAT YOU USED B/W ON THIS IMAGE, THAT REALLY HELPS TO TAKE MY EYE AWAY FROM THOSE FEW WHAT YOU CALL DISTRACTING ITEMS IN THE BACKGROUND BUT THEY ARE NATURAL TO THE SCENE, SO THEY DON'T BOTHER ME, IF THEY WERE COLORFUL IT WOULD BE A LITTLE MORE DISTRACTING.
I LIKE THAT YOU LEFT SOME ROOM IN FRONT OF THE HORSE TO RUN INTO,UNFORTUANTLY LOST JUST A LITTLE OFF THE TAIL OF THE SECOND ONE.
THE EXPOSURE SEEMS GOOD, AND WITH THE SHUTTER SPEED YOU CHOOSE WE CAN SEE ACTION IN THE FEET OF THE HORSES.
THE SCENE YOU CAPTURED HAS MY EYE GOING TO THE RIDERLESS HORSE, HE SEEMS TO BE THE STRONGEST SUBJECT, AND I HAVE TO SEARCH FOR THE COWBOY WHO IS HIDDEN BY THE HAZER AND HE HAS TURNED AWAY LOOKING BACK, SO WE DON'T SEE HIM EITHER.
I'M SURE IF YOU HAVE SHOTS JUST A SECOND BEFORE YOU WOULD HAVE BOTHE RIDERS IN A BETTER POSITION.

HAVEING BEEN INVOLVED WITH MANY RODEOS, ITS POSITION POSITION POSITION, I THIS CASE I WOULD MOVE WAY RIGHT AND GET THE RIDERS COMING MORE AT ME, TRY THAT NEXT TIME (WHENEVER THAT MAY BE)!!
ALL OUR EVENTS ARE CANCELED FOR NOW


&nbsp Posted: 10/09/2020 10:42:52
Dianne Arrigoni
Thanks for the input all. I agree if I could have been more to the right but I think that would have put me in the ring. Access is always my biggest hurdle at rodeos. I do look forward to my next attempt at one, perhaps 2021. &nbsp Posted: 10/13/2020 23:45:44
---
---
---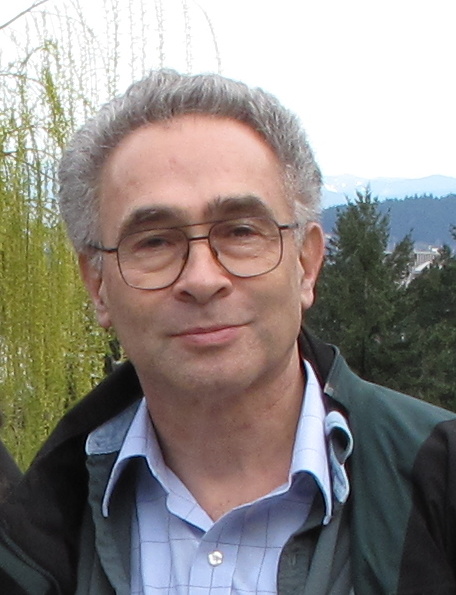 Stephen Levitas

(Group 32)
You got a sharp image here, and got all the action in the frame, so that's good.
But you are right about the problem of not seeing the man's face, nor his entire figure. And there isn't a good view of his teammate's face.
For your next try, look for either a view of the roping action, or the moment when the man's feet plant into the ground. I don't shoot rodeos, but our Digital Dialogues have had lots of rodeo shots over the years, so I am basing my comments on that. &nbsp Posted: 10/11/2020 21:57:26
---
---
---
Damon Williams
Hey Diane,
you seem to have nailed that panning thing down. Frankly, and this is just me, I don't think any faster ss would enhance anything. What needs to be crisp (the rider's torso, the horses' faces is). The blur in the image helps to tell the story (DoF and motion blur on the background items, motion blur on the horses' limbs, motion blur on the surface) IMHO. BnW does help to bring the attention to the riders and horses. Good choice.

I sure would like to see what that guy is doing to that cow though. ;) &nbsp Posted: 10/13/2020 23:09:36
Dianne Arrigoni
Damon I honestly can't remember which event does what. It's been a few years since I've been to one. I do look forward to attempting this again.
Thanks for the comments. &nbsp Posted: 10/13/2020 23:49:51
Damon Williams
I'm pretty sure these guys are "bulldogging." Pretty hair raising stuff. I've done some fairly adventurous stuff in my time but this stuff is totally off limits. &nbsp Posted: 10/14/2020 01:02:16
---
---
---
Jane Pittenger
I'm just beginning to take the Image evaluation course and recognizing I'm stronger left brain than right, but being aware of that bias helps me lead with my right...so what I notice first is the feeling rather than the technical imperfections. It feels exciting, somewhat scary, and dramatic. I love it that the rider is looking down at what is happening and takes my eye with him. I think the slightly soft focus works since the left horse's eye is in focus as are the tackling cowboy's legs. I wish we saw the rest of the tail. The cow is so in the shadows it is hard to see. I might bring up the shadows on his face. I wish we could see the tackler's face but it works for me that we can't. I like the crop that includes the background but wonder re adding just a tad bit of blur in PS &nbsp Posted: 10/15/2020 17:49:55
---
---
---
Emmy Denton
Hi Dianne, nice job for a first time. I agree with most of the comments - moving to the right and showing the man's face. I like the fact that the other rider is looking down at the calf as it leads my eye to where the action is. I though maybe cropping this would help and darkening the upper portions and lightening the calfs and the riders faces would help. Also you have paper white in the hat and shirt of the man. &nbsp
Posted: 10/27/2020 01:41:47
---
---
---
Please log in to post a comment