Jennifer Wilson
---
March 2020 - Saying Hello
About the Image(s)
I used my D500 and 105mm macro lens to make this picture. 1/640, F7.1, ISO 1400. I love attempting to photograph insects…ants in particular…because it is always so challenging. I am always trying to figure out how to make my images better while out in the field, especially with close up shots and typically with my settings. I use Lightroom for all my post processing but did very little on this image. I boosted contract and clarity a little bit, did some dehazing, and a couple of other minor adjustments.
---
7 comments posted
Denise McKay
Hello Jennifer! I like this fun image. Your title suits this photo as only the head/face of the ant is in sharp focus, so he/she seems to be peering out at the viewer to say hello. I also enjoy the colors, with the green and red of the plant complimenting the brown of the ant. I also like that the ant is off center, which makes a pleasing composition to me.
If your intent was to have just the head in focus, you did that. I am no expert in shooting bugs, trying to get moving, thin antennas, etc., but had you wanted more in focus, using f11 or f16 may have helped there. I also wonder, since the ant is the focal point, if the image would be stronger if you cropped in more to lose some of the left, blank area. Also, if you remove the front, in focus leaf/blade of the plant. All the other parts of the plant are not in focus, so that stands out being front and center and may distract from the ant a bit.
As an example, I did a little editing which I've attached below. With these images being so small, I'm not sure if this helps illustrate my point or not!
Welcome to the group! &nbsp
Posted: 03/05/2020 07:18:20
Jennifer Wilson
Denise McKay
I actually like the vertical crop as well. The only thing that bugs me (pun intended), is that the very tip of the needle on the left is chopped off. Sometimes, when just the tips of leaves, needles, or petals on plants are cropped, it feels more like a mistake than an intentional decision. So if you could crop in a bit more, OR go out to include more of the needle, I think that would balance this out better. &nbsp Posted: 03/05/2020 17:46:21
---
Lou Karcher
Hi Jennifer and welcome to our monthly get-together. Your little bugger really grabbed my interest for longer than my normal attention span. Maybe saturating the ant's colors just a tad and de-saturating the leaves might make make your main subject more prominent. I love insects too and am hoping that the preying mantis eggs in my back yard bear some 'fruit' this summer. &nbsp Posted: 03/07/2020 02:20:14
---
Bob Crocker
Hi Jennifer, late to the party this month. Welcome to the group. I like your image and agree the vertical crop is the way to go. DOF plagues us all, esp when we are so close. I agree with Denise that you could get a little more of your bug at f11 or f14. I wouldn't go higher than that if what the pundits say is true; that with APS-C sensors, you start seeing diffraction after f14. Maybe a light vignette might help reduce the bright background and keep the viewers attention on the critter and flower. Happy shooting as Spring approaches. &nbsp Posted: 03/12/2020 13:10:50
---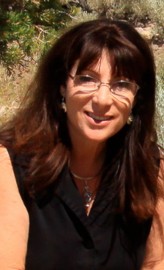 Carol Sheppard
Hi Jennifer, I feel like your image is strong as is--although different cropping is personal preference. The context works well for me, especially since it is soft enough to let the strong pink color to give a lovely contrast to the greenery and the bug. In the 2nd crop shown, it bothers my eye to see the plant cut off where it is. But in your third crop, the crop works well. The insect's face is nicely sharp; his positioning to your camera really pulls me in. I think this is a great nature and macro image! &nbsp Posted: 03/22/2020 12:58:14
---
Doug Wolters
Great ant! For me, the area of red distracts. I think the ant is sharp enough so you could cut out at least the top of the red (you may want all of blades of grass left in; I'm not sure) & crop out most that is not green. &nbsp Posted: 03/23/2020 17:03:06
---
Please log in to post a comment