Bob Crocker
---
January 2020 - Rusty Keys
About the Image(s)
How: I've had these rusty keys around for awhile; my wife 'collects' them whenever we go to a flea market, garage sale, etc. Intended to concentrate on the rust and texture of the keys but after shooting realized that the text and numbers seemed to stand out more as the primary subject. So I ended using Cropping as my final composition tool so that I could use the computers big screen to include as much metal texture, rust, and letters/numbers as possible. Shot with my Sony a6500, 90mm macro lens, f14, ISO 100, 1 sec exposure. Edited in ON1 2020 tweaking up shadows on the wood a little, using all three of the Dynamic Contrast sliders, and also using the HDR filter to bring out more detail.

---
This round's discussion is now closed!
16 comments posted
---
---
---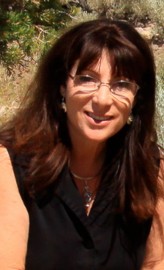 Carol Sheppard

(Groups 80 & 95)
This is a beautiful macro shot, looking perfectly exposed to my eye. The lettering as the focus works so well to tell a story and give my eye somewhere to settle. Your different metals all work well together, and I think the rust level is exactly where it needs to be. Very pleasing image; great job! &nbsp Posted: 01/07/2020 14:35:03
Bob Crocker

(Group 57)
Thanks Carol, I was hoping the image had a good balance of rust and text. &nbsp Posted: 01/10/2020 10:32:01
---
---
---
Denise McKay

(Group 77)
I really like this image Bob. Your composition and the direction the keys are laid out, draws your eyes into the photo and gives you a lot to look at without it feeling too busy or chaotic. The different color metals against the wood looks very pleasing to my eye.

I'm glad you chose to include the numbers and letters because I think that really adds to this photo.

Very nice! &nbsp Posted: 01/07/2020 19:30:15
Bob Crocker

(Group 57)
Thanks Denise. &nbsp Posted: 01/10/2020 10:32:32
---
---
---
Lou Karcher

(Group 63)
Hi Bob,

Lots of nostalgia in this i.e., my grandfather's collection that I played with as a kid. Carol and Denise have expressed everything that came to my mind when looking at your picture.

Thanks for the memories. Good thoughts for 2020!
&nbsp Posted: 01/07/2020 20:46:42
Bob Crocker

(Group 57)
For sure Lou, I have memories of my Grandpa's basement being full of rusty tools and lots of locks but never saw many keys, haha. &nbsp Posted: 01/10/2020 10:34:28
---
---
---
Lou Karcher

(Group 63)
Bob,
I see you're using On1 2020 - bought it last week and don't know how to get started on a new Windows 10 system. I have a very large Aperture library on an old Apple iMac. Any and all suggestions you can offer on how to get up and running will be greatly appreciated. Thanks.
lkarcher@optonline.net
&nbsp
Posted: 01/07/2020 21:24:03
Bob Crocker

(Group 57)
Hi Lou I too used Aperture for years until it was discontinue (that really irritated me). I new it was only a matter of time before I would not be able to open Aperture and view my photos; so I imported the entire catalog into Apple Photos. Have not imported en mass from Photos to ON1. I use Apple photos for old family photos, images from my wife camera, old photos/slides that I've scanned (and Aperture). As I've gone through old Aperture stuff in Photos, clean out dupes, did some reorganizing, etc. As I come across old photos that are "worthy"; I'll move them into ON1. ON1 doesn't move or put your photos into a proprietary catalog. You build your on file structure using your computer file system and point ON1 towards those files. I organize my photos by year, then subject categories within that year. I like the fact that I can see all my photo files without having to open other software. Not sure how import into a Windows machine without going through Lightroom or Capture One. We can continue this conversation outside this forum if you wish. &nbsp Posted: 01/10/2020 10:53:58
Lou Karcher

(Group 63)
Thanks, Bob. Next month, after more "home work", I would like to continue our conversation. Send me an e-mail to
lkarcher@optonline.net
so I can add your info to my contacts.
&nbsp
Posted: 01/13/2020 12:10:52
Bob Crocker

(Group 57)
OK, will do. &nbsp Posted: 01/15/2020 11:15:30
---
---
---
Doug Wolters
(Group 10)
The keys are great. My only reservation is that the brightest part of the large key leads you out of the photo. If you tone it down, is there texture there?

I love found shots like this that work. &nbsp Posted: 01/12/2020 22:21:51
Bob Crocker

(Group 57)
Thanks Doug, you are correct and I did worry about the bigger, brighter keys being a distraction. I took some shots were I eleminated all of those keys but then I lost that jumbled, piled up look. I will experiment a little more and see what I can come up with. &nbsp Posted: 01/15/2020 11:19:27
---
---
---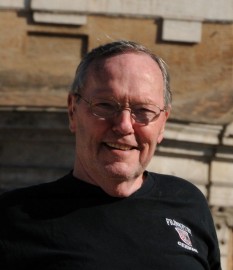 Bill Foy

(Groups 29 & 74 & 80 & 95)
Really neat idea and very good execution. Your image is very sharp and the variety of colors/shapes holds my interest. Maybe I'll see if there are any photo ops in my junk drawer! &nbsp Posted: 01/13/2020 13:16:03
Bob Crocker

(Group 57)
Thanks Bill. Had a lot of fun with one. Yeah, going through your junk drawer may open up a treasure trove. &nbsp Posted: 01/15/2020 11:20:51
---
---
---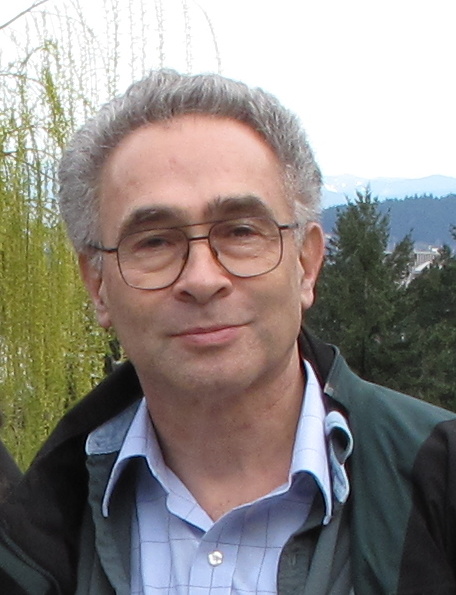 Stephen Levitas

(Group 32)
I love shots like this--piles of small objects. This one is great, as folks have observed, especially showing the letters and numbers. I have been shooting such "Jumbles," as I call them, for over 20 years. Please come visit my Jumble this month in Group 32. &nbsp Posted: 01/13/2020 21:27:54
Bob Crocker

(Group 57)
Thanks Stephen, good of you drop by the group. I like to experiment like this and get away from the bugs and flower shots for awhile. I like your term: Jumbles, perfect description. I will visit you group for sure. &nbsp Posted: 01/15/2020 11:23:09
---
---
---