Lou Karcher
---
January 2020 - Umbrella for Endless Rain
About the Image(s)
Wet Spring produced unusual macro photo ops. Image taken with Nikon D500 & 105mm f2.8 lens. Placed egg on mushroom cap for size perspective (always carry one for emergencies😋).
Cropped, sharpened detail & edges, reduced shadows and (as usual) added vignette - - only visible in lower left due to crop of image.
Great to be back and best to you all for 2020!
---
This round's discussion is now closed!
5 comments posted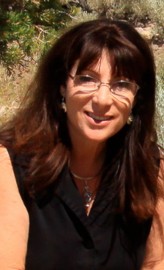 Carol Sheppard

(Groups 80 & 95)
What an interesting shot! I love the clarity and color pop of the little flies. I'm not sure you had to sharpen the detail and edges. Your original capture may have been sharp enough already. It's such a fine line sometimes. The strongest factor for me is the crop and the leading line on the right side of the mushroom, leaving me right to the egg. Good thing you explained that you put the egg there...I was wondering how an egg came to be on that very large mushroom. Great use of perspective! &nbsp Posted: 01/07/2020 13:38:31
---
Denise McKay

(Group 77)
So Lou, I have to be honest here, I thought this was a pancake laying on the grass, LOL. Welcome back!

For me, because this is a mushroom of enormous size, I would have liked to see it at an angle that would include some of the stem and a little bit of height. That probably means you'd have to be laying on the ground to take that shot. Not sure if that angle would have even been possible, but I would know right away that this was an unusual and unique mushroom and the photo would have more dimension to it. To go along with your title, seeing the egg under it rather than on it, would tell that story as well! :)

Great find! &nbsp Posted: 01/07/2020 18:52:14
---
Bob Crocker

(Group 57)
I agree with Denise, a side view with stem may tell more of a story. I like that you capture those flies, and the texture and color is good - for mushroom or pancake <;-) The crop for me may be a little too tight, and the black left bottom corner could be lightened up a little so all four corners match. &nbsp Posted: 01/10/2020 11:19:04
---
Doug Wolters
(Group 10)
The egg is a good idea for scale. If the egg were turned, you could see the shape of the egg better. Did you try moving the egg around to find where it looks the best?

Careful not to over sharpen! &nbsp Posted: 01/12/2020 21:24:19
---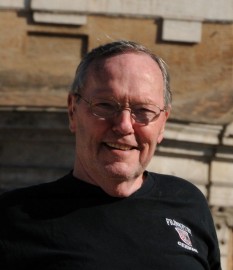 Bill Foy

(Groups 29 & 74 & 80 & 95)
Agree with Denise - I thought it was a golf ball on a pancake! I, too, think it might be a better image if we could see the stem and the egg were more "eggy". &nbsp Posted: 01/13/2020 12:19:38
---