Group 60 Bulletin Board
---
7 threads - 43 total comments
This page is dedicated to discussions about our theme (General Photography) that are outside the scope of our monthly images.
---
---
Thread Title: Photographic Society of America PTD Competition Corner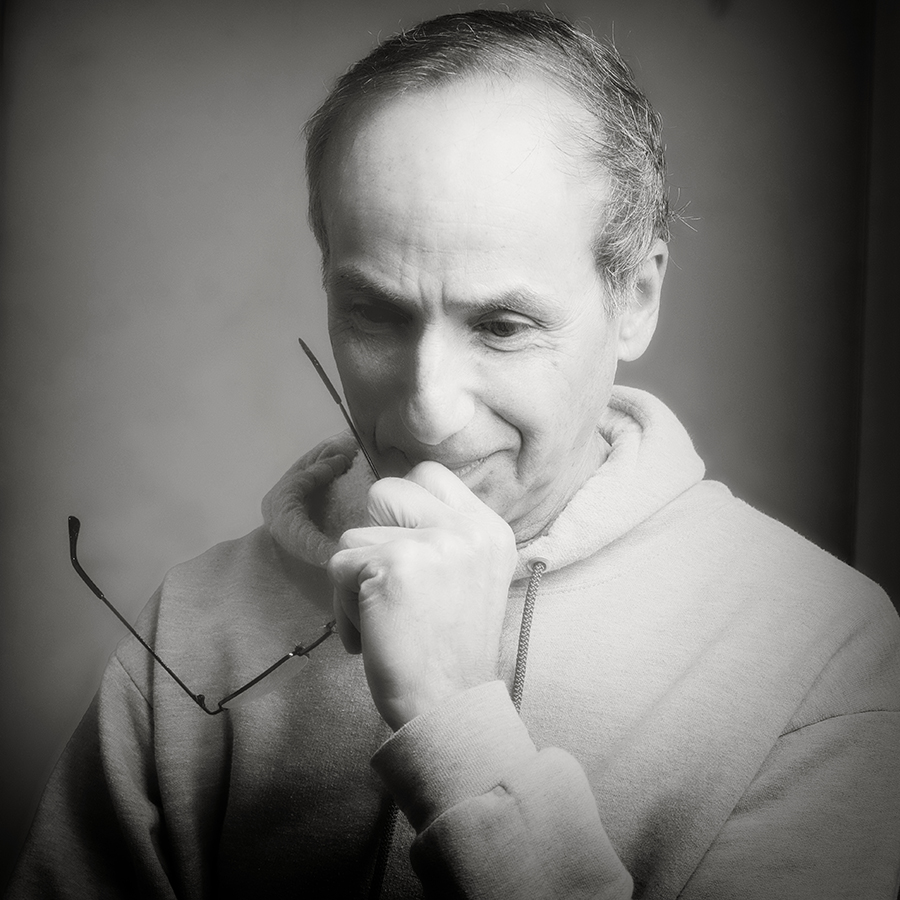 Lance Lewin
Hello, everyone! After reading Nadia's entry in the PSA supplemental Travel Journal, I thought it was important enough to re-post in the Digital Dialogue group pages. Here, we are reminded that "changing reality" is not allowed in PSA Travel Photography competition. In addition, I also want to stress the need to appropriately categorize one's work if using "composite" techniques (including sky replacement) by tagging the work as a Hybrid Image, primarily when competing outside the Travel Photography category.
Below is a shortened version of Nadia Filiaggi's original post in this months Travel Photography Journal.
Photography Travel is a documentary medium, and our images must reflect what was seen when we pressed the shutter. Removing, adding to, moving, or changing any part of an image except for cropping and straightening is not allowed. This goes for adding a different sky even if you are the author of the sky that is being replaced. (Please see the images below for reference).
(Note that using an element on an image that is not your own work cannot be entered into any section of a PSA recognized Exhibitions and is in violation of the PSA Ethics Policy).
Here are some examples showing the sky replacements selected from the Photoshop sky replacement facility: Here, it is evident how each Sky Replacement selection changes the mood and overall aesthetic of the original registered event below. Nonetheless, both examples are not authentic and thus ineligible to be used in PSA image competition.
The '2023 Photo Travel Guide for Judges and Chairs' is available for download on the Photo Travel's webpage:
https://psa-photo.org/page/photo-travel
The Photo Travel Division has also set up a Gallery of staged/set-up images which our members can peruse:
https://psa-photo.org/page/mo-ptd-staged-images
We have also produced new educational material that relates to the 2023 Guide:
https://psa-photo.org/page/mo-ptd-resources
If you are uncertain if your image adheres to the Photo Travel Definition, please make use of the free Photo Travel Evaluation Service which members can access after login:
https://psa-photo.org/page/mo-individual-image-evaluation
We look forward to hearing from you and directing your questions to the appropriate PSA administrator.
Originally posted by:
Nadia Filiaggi MPSA EFIAP
Email:
ptd-esd@psa-photo.org
Best regards,
Lance A. Lewin (DD83 and DD87 Admin)
PSA B&W Photography Mentor
PSA South Atlantic Area Membership Director
Email:
lance.visualizingart@gmail.com
&nbsp
Posted: 03/28/2023 20:48:10
---
Thread Title: The Wipeout
Damon Williams
So, the issue has come up about the importance of reviewing camera settings, and methods for ensuring that this happens. I get it. A few years ago it became pretty clear to me that I was loosing too many shots to inappropriate settings, because I had failed to ensure that some focus, exposure, or other setting was in the appropriate condition for that shot. As I've said many times, If I had $1 for every time I took a shot with an exposure compensation setting from the previous composition, I'd be a rich man. Given the complexity of modern cameras, staying on top of all the settings that must be addressed in order to ensure that the images captured meet our intent for THAT SHOT, can be incredibly daunting. So, what did I do to solve this challenge? I took a cue from a kindred pursuit.

Photography is not the only activity I'm familiar with which relies heavily on technology, and in which the careless application of that technology could spell disaster. Aviation too places huge responsibility on operators to reliably, thoughtfully, and consistently manage relevant technologies in order to achieve predictable and desired outcomes. Failing to correctly adjust, or place a single switch or dial, into the appropriate position for the circumstances, can obviously be disastrous. The stakes for photographers aren't quite as high (usually) as for pilots and crew, but the analogy is clear: Complex machines and environments demand precision and people are imperfect, so we need to help them to be.

So, how does the aviation world solve this need for considered precision and accuracy?

Checklists. We all know what they are: a list of items that must be addressed in order to accomplish some task. At heart they're a tool designed to compensate for our innate fallibility as humans, in order to prompt our imperfect memories, catch errors before they cause unintended results, and guide correct completion of complex tasks. The world of aviation has them ingrained so deeply into the DNA of everything done in that realm that their utility is simply unquestioned. Checklist development is the cornerstone of the operation of nearly every piece of ground and airborne equipment in the entire industry, and the protocols on how to use them are taught, refreshed, and tested at all levels of all organizations in the aviation world (and several other disciplines, like medicine, have begun to adopt them in recent years). Short story: checklists are a really useful tool for complex tasks in which accuracy is important.

"But Damon, you master of the obvious" I hear you say "does that mean I now have to carry around a book of multi-step procedures in order to take snapshots of flowers? Won't this slow me down unreasonably and take the fun out of everything?" And to that I answer: Not really!

As I've mentioned, checklists underpin all of aviation, and literally everything that has flown, for the last 80 years, has included a little book to augment memory, that they called a "checklist," somewhere in the cockpit…almost everything. I just happen to know that in the late '90s, one last holdout, a French helicopter, DID NOT use a paper checklist, and instead relied on a by-memory checklist of items to perform preflight, startup, before takeoff, level off, before landing, shut down, and all intermediate processes. Pilots never broke out a little book in which one pilot called a required setting ("batteries") and the other pilot specified the condition ("ON"). Instead the pilot in command (PIC) would direct their attention to every single relevant piece of equipment in the cockpit, determine its proper setting based on the task at hand, make it so, and then move on to the next, in a predetermined, orderly, and comprehensive fashion. The order in which the cockpit switches and dials were addressed was arranged in a logical and orderly fashion that lent itself to memory, because instead of jumping all around the aircraft's interior, in an apparently arbitrary manner, pilots went from right to left then down the panel then overhead in the flowing pattern that the pilots called The Wipeout.

So, when I found myself faced with the need to make frequent and radical changes to my camera's configuration, based on changing conditions, I looked to my experience for something that might guide my solution. I knew I didn't want to/couldn't drag out a book and thumb to the appropriate page, then read and address items, all while Sasquatch was slipping into the tree line, or the Green Flash was about to display itself. I needed one less piece of stuff to carry, not one more. So, I channelled my inner aviator, grabbed my trusty X-T3 and formulated my own Wipeout, designed to force me to address all the relevant camera settings prior to every shot. Further, I promised myself to slow down, be consistent, be deliberate, and be thoughtful every single time I began the process. Do I get excited and wind up taking shots in which something isn't right? Yes. When I have a live model in front of me does my attention get diverted from technical issues that I later regret? Yes. However, developing this system (which I have developed for all my other cameras too, and is applicable to all our equipment from flashes to Photoshop) has given me the greatest increase in technical competence, consistency and accuracy to my photography of any habit to date. This isn't perfect, just like aircraft checklists aren't perfect. Pilots sometimes forget to put the landing gear down. But, by building a habit pattern of always-going-through-the-Wipeout, you create an error trap to keep yourself from messing up, and to hopefully get it right, in-camera.

Here's how the wipeout works for my Fuji:

Conditions: Camera in hand, but not on

Lens

Lens Hood - Set for shooting (not reversed for storage)

Lens Cover - Removed and stored

Lens Settings -

OIS - On or Off as appropriate

Aperture Mode - Auto or Manual as appropriate

Aperture - Set as appropriate

Body

Auto Focus Mod Switch - M/C/S as appropriate

Drive Mode Dial - Set as appropriate

ISO Dial

Locked/Unlocked as appropriate

Set as appropriate - Auto or Manual

Shutter Speed Dial

Locked/Unlocked as appropriate

Metering Mode Dial - Set as appropriate

Camera ON/OFF switch - ON

Front Command Dial - Set for appropriate ISO Range (if using one of the ISO AUTO Ranges, as set in the ISO Dial step above) (This is a CUSTOM SETTING)
Front Fn Button - Set as appropriate (DoF Preview ON or OFF as appropriate (This is a CUSTOM SETTING)

Exposure Compensation Dial - Set as appropriate

Top Fn Button - Face/Eye Recognition ON/OFF (This is a CUSTOM SETTING)

Rear Joystick - Focus Area Size and Position - Set as appropriate

D Pad

Top - Actuate to display the LEVEL indication on the rear LCD (This is a CUSTOM SETTING)

Right - White Balance - Set as Appropriate (This is a CUSTOM SETTING)

Left - Film Simulation - Set as Appropriate (This is a CUSTOM SETTING)

Bottom - Timer - Set as Appropriate (THIS is a CUSTOM SETTING)

Q Menu - Given the level of customization available to this menu, a thorough discussion of the possible setting here is beyond the scope of this checklist.

Now, this is just the way I set my pre-shot checklist (Wipeout, or whatever you want to call it) for my X-T3. Achieving a similar system for addressing all the necessary settings to address a given shot, in a spatially contiguous, and repeatable manner, will vary from camera model to camera model, and in accordance to individual photographer preferences. But, if you have a Fuji in hand, and go through this checklist, you'll see that there's a definite flow from one portion of the camera to the other. If you follow that flow, you are likely to be reminded of all the settings you ought to at least address, so you don't miss one, prior to taking your shot. Try it! &nbsp Posted: 01/08/2023 10:58:07
Debbie Chasolen
This is great. The two that get me every time is the exposure compensation and that timer. I will customize this list for my field work. Thanks. &nbsp Posted: 01/09/2023 05:00:24
Damon Williams
Glad you like it. I'd be interested to hear/see/read about how the physical flow works for your device. That's the important part because it's they physical/spatial nature of the flow that keeps you in line...and the habit of always going to the wipeout before shooting. &nbsp Posted: 01/09/2023 11:25:59
Anne Sandler
I also have an XT3 and have never set a function button to do anything! 30 minutes a day with my camera starts now! &nbsp Posted: 01/09/2023 14:58:57
---
Thread Title: Open All Your Senses for the Process of Visualization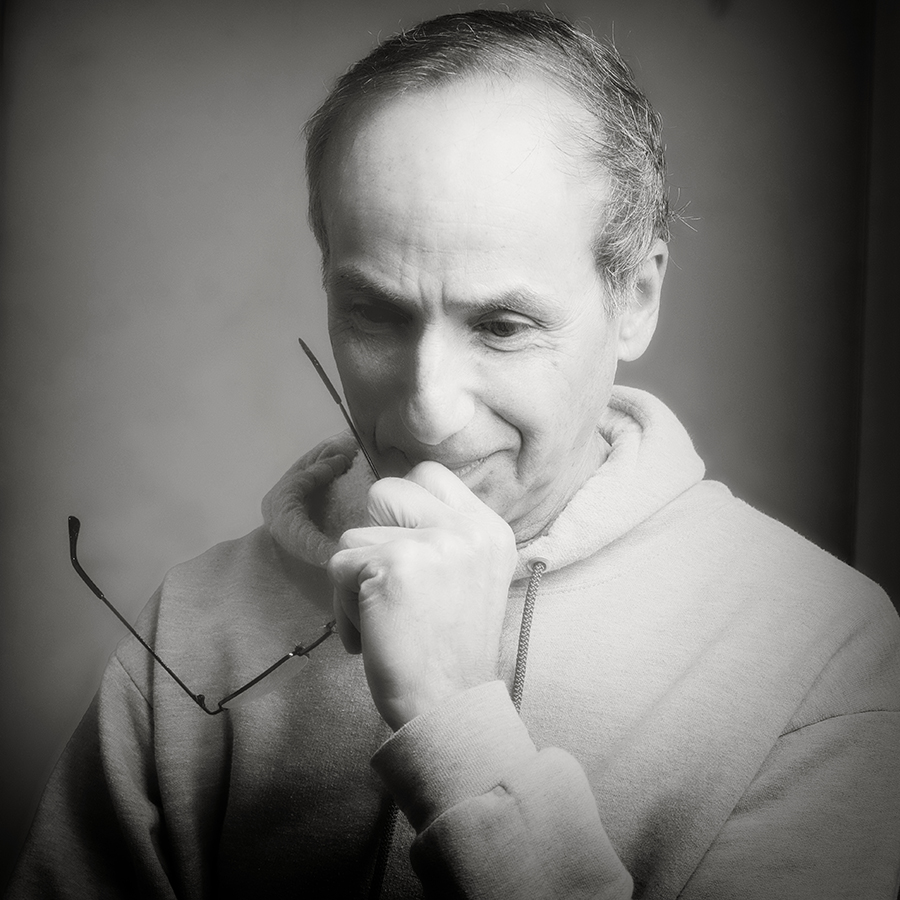 Lance Lewin
As a child between the ages of 10 through 13, I moved from Brooklyn NY to the forest covered landscape of Springfield, PA, where I immediately found hiking to be an experience that opened all his senses: the aroma's from a variety of plants, flowers and especially the strong Earthy scents from fallen and dried leaves of fall, opened my eyes - I learned to become one with my immediate environment. I still fall into this trance each time I hikes or rides my mountain bike, regardless if I am local or enjoying a sojourn to landscapes far away.
Through the process of "Visualization", we learn to see what others often miss in their hurried pace: creeping along the forest floor or climbing tree limbs to explore often hidden spaces. Peering through bushes, thick grass and exploring behind rocks, or the crevasse of tree-bark and moss to examine the intricacies and interactions between light, shadow and texture. Alternatively, take a step back to encompass a wider view to capture a grand-scape perspective: together these different views bring to print, a swatch of the normally hidden beauty, mystery and foremost, reality, that surround our space. I look forward to your feedback and common experiences.
Lance A. Lewin
PSA BW Photography Mentor
visualizingart.com
&nbsp
Posted: 04/03/2021 14:35:39
Damon Williams
I get it. I just started my second season of backyard macro. I have the sneaking suspicion that it requires many of the same skills that hunters use to navigate, locate, and stalk their prey. Specifically, it requires that, instead of being caught up in thoughts in ones' own head, that the photographer be connected to their senses, so as to experience the environment.
I once remember using the word Zen (as an adjective) to describe the state of mind pilots should be in when preparing to fly. In that line of work, it is imperative that no matter how mundane and repetitive a task might be, that it be pursued with utmost awareness, wakefulness, and detail, in order to save life and limb. It is incredibly easy to execute a familiar task while being somewhere else in ones' head, but in this case, that could be fatal.
In both the case of flying and photography, deliberateness is the commodity required for success, IMHO. &nbsp Posted: 04/03/2021 17:50:11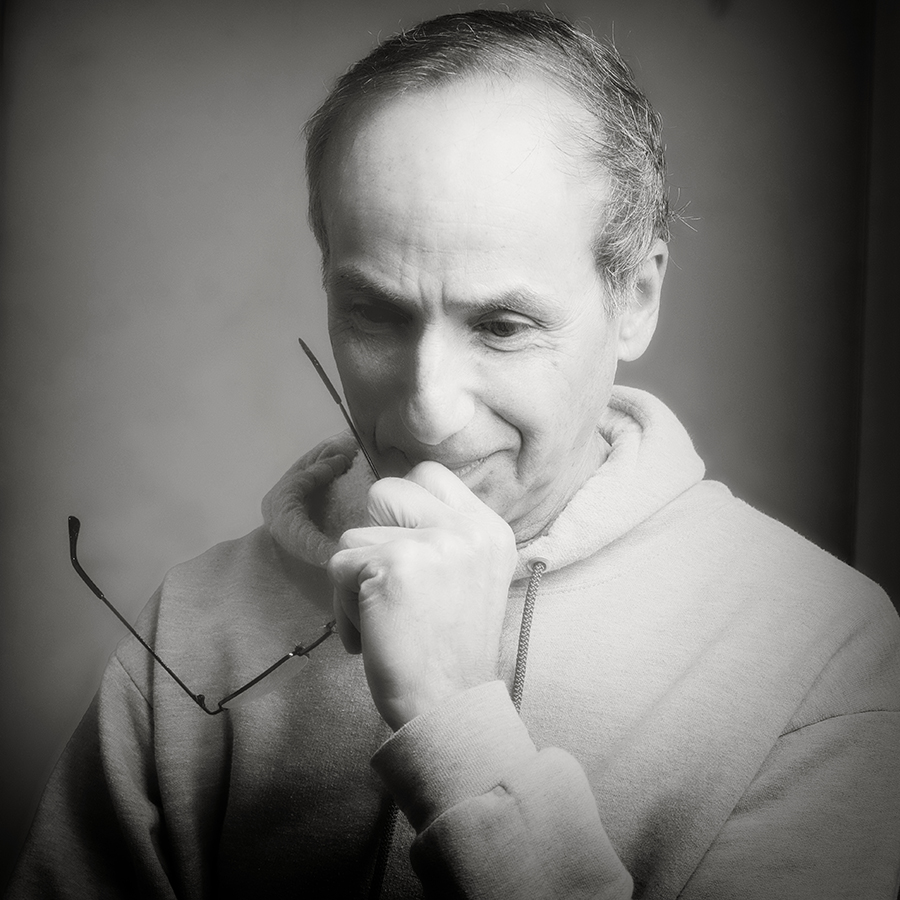 Lance Lewin
Interesting points to digest, but I will (mute) your analogy to pilots going over the "check-list" each and every time they take off or land: their practice is not a zen state, but instead a forced repetitive act (dictated by the book, rather unfortunately, not common sense). In this regard, pilots' check-list routine is not a "mind-dependent" action, but more aligned with predetermined data, and surly not accompanied by outside stimulus to persuade a decision or otherwise amend the normally perceived connotation of a word or set of words on the list.

However, the act of paying attention and concentration on the task is vital for proper execution, this not the same line of reasoning associated with the process of Visualization. &nbsp Posted: 04/09/2021 12:15:07
Damon Williams
I can see why you would think that the act of going through a checklist is an automatic, forced repetitive act. The common perception is that when the checklist reads "Generator: Off", that you just ensure the switch is "off", like a machine and then move on.

But, doing this successfully requires that you bring your attention away from the book, that you engage the switch visually (or tactilely) to assess its current state (instead of assuming its state), and that you act to ensure that it actually is in the desired position, instead of merely glossing over it with the assumption that is it in the condition you expect it to be, or that it should be in. What is the reality of the situation, versus what I expect reality to be?

This need to be conscious of the actual state of reality, instead of the expected state of reality, is even more important when encountering an item in which the setting is not determined by the checklist, but in which the checklist merely serves to direct the pilot's attention to an item such as "Radar Altimeter: As Required." Although it is not uncommon for folks to merely resort reflexively to a common practice, this is antithetical to the state of observation and consideration that I believe the activity calls for. What setting is required? Why is it required? What are the other considerations? What is best practice? Are we outside standard ops? Why am I setting it the way I am? What will this affect? Being aware of what you're doing, and why you're doing it, in the context of the environment and the intent in which it's being done, is exemplary of the Zen mindset, at least as far as I understand it.

Of course, I may completely misunderstand what you mean by visualization. &nbsp Posted: 04/09/2021 12:43:28
---
Thread Title: P Auto Mode Underrated?
Damon Williams
tldr: P Auto is looked down upon, but often misunderstood, and it's a good idea to leverage automation, freeing the image maker to compose.

No other takers on the choice of modes?

I use them all, depending on the subject, and don't think I could really say I have a favorite, or one that I use most. But, the mode I usually walk out of the house with, or the mode that my camera is nearly always in when I pull it out of my bag? P Auto.

Now, before you start booing and hissing, just know that my general philosophy is to use the right tool for the right job, and just like a hammer is not always the right tool, neither is M mode. What's more, I think that program auto is a very misunderstood mode, and I'll illustrate my point with a little anecdote:

Not long ago, I presented a photo (it was a still life) to a very accomplished photographer, who liked the image, made some comments, and asked about the settings I used. When I responded that I'd used P Auto, the response was "Oh dear! We'll have to get you off of that. You paid good money for that camera and we don't want to see you wasting it."

Now, the implication there is that taking advantage of the thousands of man-hours in software development, chip development, and engineering necessary for the camera to make P Auto possible, was a waste. But, throwing out all that automation and doing everything by hand, based on my limited knowledge and imperfect eye, was somehow getting my money's worth. This made no sense to me then, or now. Would that person similarly eschew autofocus? Auto ISO? This told me mostly that the person giving me this advice probably didn't really understand what P Auto really does.

Actually, I came by the use of program auto the honest way: somebody smarter than me (an old room mate, graduate of Brooks in Santa Barbara) turned me onto it. So, I can't really say that it was a stroke of my own genius. And, P Auto really did fit well into the majority of my shooting at the time (Street). So I adopted it and still do use it as my stepping off point. I won't try to paraphrase the manual, and tell you how P Auto works, you already know that. But I will mention some things that are true, but not really obvious.

First, P Auto does not put the camera in control of exposure. The maker still has to determine a metering mode, and that can make all the difference. Do I want the subject exposed, and will deal with exposure issues of the back/foreground in post (try spot metering)? Do I need to get a decent exposure on everything (try average metering)? Am I shooting my dog and care about everything, but especially the dog (try center-weighted)? The maker still needs to be very conscious of these decisions. Oh, and if you need to override the exposure that the cameras giving you (because there are highlights, for instance), you have exposure compensation.

Second, if you're not using program auto, you're accepting that you may get something other than optimum exposure. Now this assumes some things. First it assumes the camera's internal mandate to achieve an average exposure equivalent to 17% grey (or something like that, and it varies by model). Second, it takes into account the constraints you may have placed on ss, and ISO, as a function of your ISO mode. Now, there are times when I'm willing to accept an underexposed image, in order to make sure that it's razor sharp, knowing that I can raise it in post-production. Similarly, I may want to force a particular aperture, in order to drive DoF, and then either accept or fix what it did to my exposure.

Third, and most importantly to me, P Auto still puts me in control of my exposure triangle, by offering me a set of aperture and shutter speed values, ALL of which will give me good exposure (according to the camera's existing settings and programming). Want short DoF or crisp motion? Roll the thumbwheel to the left. Same scene now, but want big DoF or maybe some motion blur? Roll the thumbwheel to the right. I'm still COMPLETELY in control of my exposure triangle, and I have the supercomputer I'm carrying working out the details. Am I approaching a new scene, and not sure what setting I need? Turn on P Auto, frame it, see what the camera things a good set of settings is, and then if I don't like them, go to M. Still not getting what I want exposure-wise? Try a little exposure comp. Bottom line, the ss/aperture options that P Auto offers to you are the ones that will give you a good exposure (according to the camera's programming). If you need something other than that, you're probably not going get a good exposure in-camera.

It reminds me a little of the flying world. The best pilots in the world (U.S. Military Pilots) are universally taught to be able to do everything that needs to be done in the aircraft manually, which is to say without computer calculations, autopilots, or any aids that weren't around in 1942. That way, if things go bad, and they start losing systems, they can go back to manual mode and get the job done (i.e. land and save themselves). But they don't fly around like that. Today the pilot of any modern aircraft leverages billions of dollars of system development dollars to get from Point A to Point B as safely and quickly as possible...but they can still revert to manual mode if necessary. There's a term for this in aviation: cockpit resource management, which means taking advantage of ALL the tools at one's disposal to get the job done. I want to do the same thing with my photography.

Now like I said, this program auto doesn't work for everything. Earlier in the year I was trying to shoot hummingbirds, and as you probably anticipate, shutter speed is everything (actually, the folks who are really good at this use flash, and not, and lots of it, not shutter speed, to really freeze motion). Well, I found myself having to go WAY up in ss, and WAY up in ISO, all while accepting barely exposed images, in order to get a DoF that allowed me to see the whole bird. Then I still had to work at it in post-production.

Now, if I'm doing still life work, I guess I can take all the time I want to get my settings dialed in. Or, if I've shot in these conditions before and know what settings work, then I'm good to go and M works (that was I don't have to worry about the 2 milliseconds the camera will take to compute an exposure solution). But if I'm working with unexpected circumstances, I want the systems working for me. I really don't believe that my ability to adjust ss, aperture and maybe ISO, by hand, all within a second or so, in order to get that shot of Sasquatch eating an Ivory Billed Woodpecker, is better than the camera's ability to give me good exposure (accepting that I've properly managed my settings already).

Anyway, just my thoughts. Lots of ways to skin the cat. I say make the systems work for you until it's clear they can't handle it, so you can focus on composition, background, and grabbing that shot. &nbsp Posted: 09/06/2020 11:11:01
Jane Pittenger
Thanks for your thought provoking post. I'm going to experiment &nbsp Posted: 09/06/2020 16:55:03
Richard Story
SORRY DAMON I'M A CANONITE IS P AUTO THE SAME AS SHUTTER PRIORITY, WHERE YOU SET YOUR SHUTTER SPEED AND THEN MAKE LET THE CAMERA DO THE REST??? &nbsp Posted: 09/11/2020 18:45:42
Damon Williams
Uh, as I recall, in Canonese, it's P Auto, Tv, Av, and M. No?
The functioning is the same which is that in full Auto mode (usually indicated by green on the dial) you're along for the ride, which might work, but might not. In Program Auto, you still have to select from a range of shutter/aperture options. &nbsp Posted: 09/11/2020 22:15:39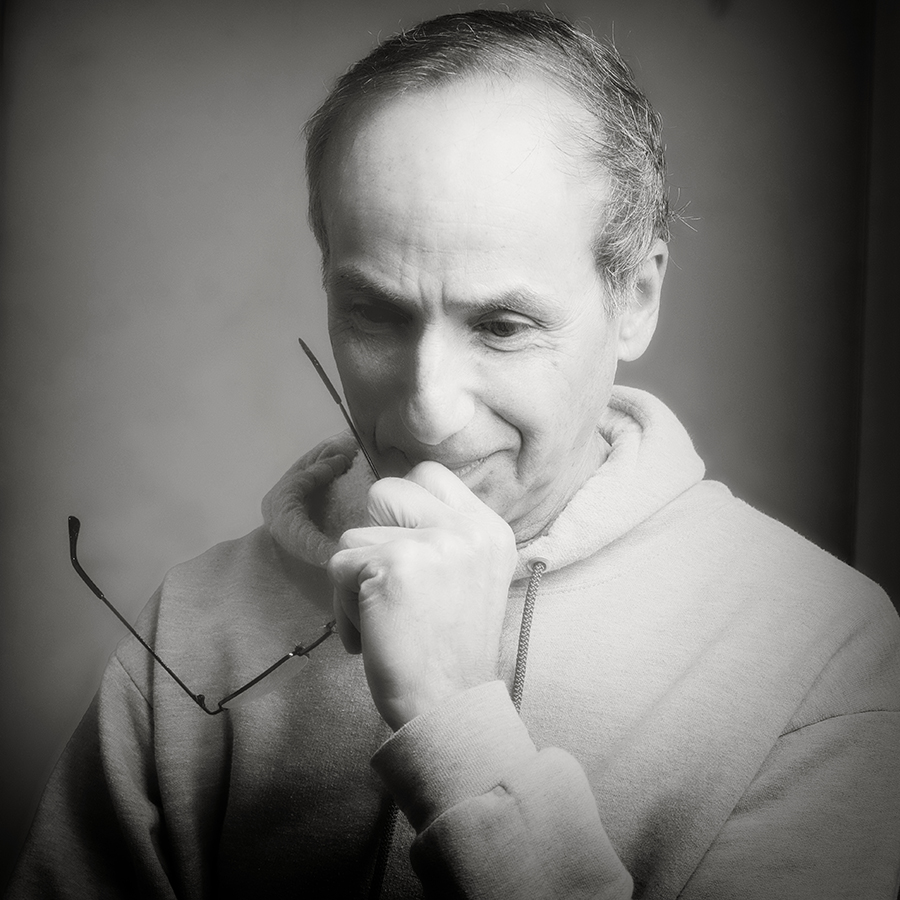 Lance Lewin
Hi Damon, a very engaging topic, indeed: my initial response defines how I have always used (and instructed others) on the "basic" use of the different automated options on a camera: in 1976 I purchased the first Multi-mode film-camera, Minolta XD-11 (I still shot with this camera). Here an electronically assisted camera had options for Manual, Aperture Priority and Shutter Speed Priority: each for specified types of shooting situations, and as important, the "creative" component they offered.

From a "situation" point of view, in cases where "stopping the motion" was paramount, use the "shutter Priority" mode; where I control the speed of the shutter and the camera decides (chooses) the appropriate lens opening (F/stop). Alternatively, where my main focus is to control the depth of field (Dof) of course "Aperture Priority" is used. And in this case, (AP mode) can be seen more often than not as a "creative" choice, indeed, as we can add more or less Bokeh into a composition with a variety of aesthetic appeal.

However, it not as simple as these words state, as a clear understanding of Light, shadow and (Dof) and a thorough knowledge of exposure is vital to capture the subject with all the attributes these various settings have to offer in a way that not just represents an Artistic Vision, but that the resulting picture is satisfactory exposed.

On ISO Settings I have a pretty strict dictum: start with the manufactures Default setting and as the need for proper exposure dictate adjust accordingly: again, not so fast! And here again, we are confronted with "creativity" and "Exposure needs for proper and successful images.

In 21st Century photography I find more often than not directing students of photography (both new and experienced level) to use higher ISO to "produce noise" in attempt to create the "graininess" of film for certain applications as it relates to creativity. In newer cameras this is becoming very hard to achieve because the latest/greatest on-board CPU's are able to process even very high ISO settings with very little, if any detectable noise. there is a lot here to discuss, and this subject can surly get its own by-line in a future post.

Thank you. (Lance A. Lewin DD-87 & DD-83-mono) &nbsp Posted: 03/09/2021 19:45:55
Damon Williams
Hey Lance, thanks for weighing in. Frankly, it sounds like we're in violent agreement: different modes for different priorities. My only addition to that in this rant, is that P Mode is looked down on in the same way that fully auto mode is, as lacking any sort of creative merit, which I completely disagree with. P Mode still allows you to prioritize either ss or DoF, but while also enlisting the aid of the camera's automation in ensuring a good exposure (which both A and S have, but less so, and M doesn't have at all). To me, P Mode is the "flight director" (to use an analogy from another discipline) of your photo shoot: It doesn't decide where to go, but it takes a lot of the load off the maker from doing other things than controlling the machine.

With regard to Auto ISO, I couldn't agree more. I set my ISO up to start from base, and then use Auto to control how far I'm willing to let it stray from that. In controlled situations in which ss is not an issue, nor is speedy composition, then I'll force ISO to remain at base, just so I can keep noise to a minimum.

Anyway, good interaction. Thanks for leaning in. &nbsp Posted: 03/10/2021 09:37:21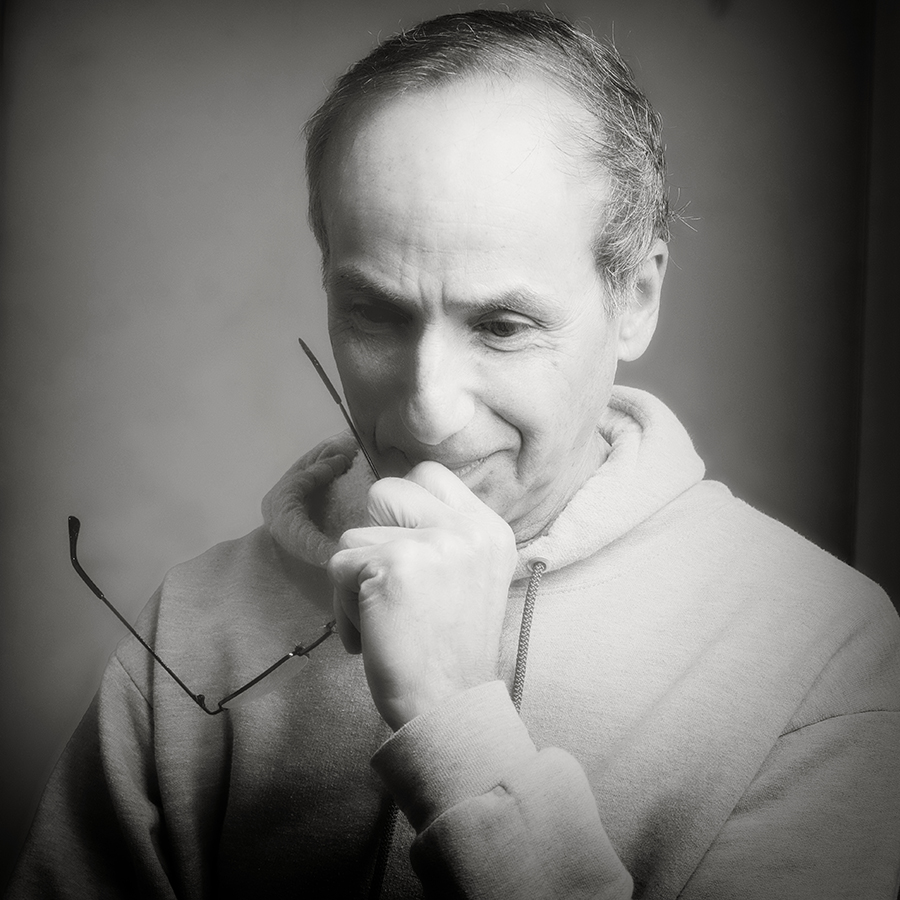 Lance Lewin
As it relates to any other Partially Automated mode, I do not see any need for it, in my opinion: If the user can not obtain a sufficient "exposure"* via the normal AP, SP or M modes, then more training/practice needs to be pursued....
* As it relates to "Exposure": you mentioned having another helper, as it were, to assist in a good/usable exposure, having the extra burden of worrying about exposure taken off ones back while composing: it should be understood how/why variable camera and environmental dynamics have upon, ultimately defining, both, Exposure, and Artistic aesthetic (or narrative). We use the aforementioned modes in providing huge advantages for manipulating how light comes through the glass to the film or digital sensor: at this stage we have enjoyed the "hand" in changing the "mechanical" processes of the machine, all in an attempt to "create" visual art.
My suggestions/words are an attempt to move users away (or at least back off or limit) their utilization of 21st century automation to achieve artistic results. Hand coloring, (dark-room brushing of negatives) and extreme dodge & burning are among those "true to photographic technique": Here the original subject and surrounding environment still maintain their stance within a frame, and the user seemingly paints-over the image file (or negative) to manipulate for proper exposure, color, and even the final compositional frame via cropping, to name only a brief list of actions.
So, no, I do not think we need anymore help in this regard using another (and even more powerful) automation from a camera algorithm to achieve exposure. We already enjoy a massive shortcut in all 20th and 21st century cameras.
For instance, on my 5D Mark II and III every extra algorithm based function is set to OFF. When I use long or macro lenses, I turn off "stabilizing", all manifestations of 21st century science and technology designed to take even more control of the camera and our precious mental calculations away from the user, I deem excessive, and are turned off. All exposure assistance is turned OFF.
This is obviously a deep and powerful discourse that have a wide variety of opinions some that embrace the traditional concepts that define the genre and others who feel a (new) scope of virtues need to be implemented thus redefining the Art of Photography. (I am currently researching for the book I am writing on this subject). Thank you, everyone.
visualizingart.com
&nbsp
Posted: 03/13/2021 12:20:18
Damon Williams
I'd agree with you that there's no "need" for P Auto, in the same way that there's no "need" for A Mode, S Mode, Auto ISO, Auto Focus, TTL flash, metering modes, or any of the other very very powerful types of camera and post-production automation technologies we have...and I get it. Hey, I drive a truck with manual transmission, so I can appreciate that desire to master the machine and the art.

But, I'll go back to the comparison I've made to aviation. We could conceivably conduct air transportation without the use of stabilization systems, flight directors, GPS navigation (we really couldn't do it without radio navigation), engine management systems, and lots and lots of other technologies. In the aviation world, around thirty years ago, they started talking about cockpit resource management, which was this idea that a pilot needed to know of, and be able to use, all of the resources at his/her disposal, even if they didn't choose to do so. This included technology, personel, and infrastructure elements. Doing so increases the safety, capabilities, and predictability of the operation. We don't expect a jumbo jet pilot to head across the Pacific using nothing but time/distance/heading and a wet compass as their primary navigation tools, but (God forbid) it's nice to know that they could should it come to that.

In the same way, having technological aids in photography can (and in my opinion, should) be used to assist the maker in directing their attention to higher order issues, like composition or timing for instance, to provide a safety net in the event of maker inattention, and to allow less experienced makers to expand their capabilities (training wheels). The ultimate goal is true mastery of the technology, but understanding when and when not to use supportive technology is part of that. Eschewing all technology at all stages of artistic development does not make sense to me.

Just my thoughts... &nbsp Posted: 03/13/2021 15:29:23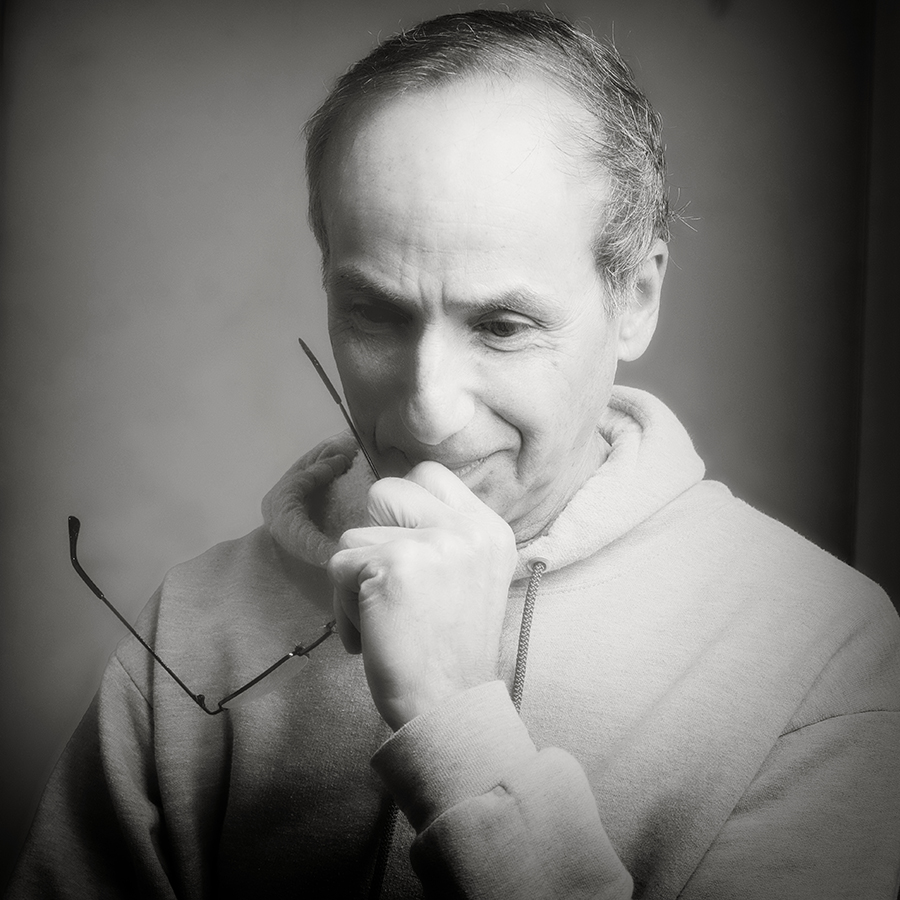 Lance Lewin
...and these are good ideas, indeed, Damon. I like the Training Wheel analogy best...and this seems a logical and thoughtful means for using such in-camera aids. But will add, in no way should this analogy be used with the use of post-production software, in my opinion.

This is a productive and thought provoking discussion.
Thank you, Damon. &nbsp Posted: 03/13/2021 16:42:04
---
Thread Title: Strobe Photography
Damon Williams
Does anyone mess around with strobe photography much? &nbsp Posted: 08/29/2020 10:27:33
Patrick Brosnan
RE:Strobe Photography, Most Studio photography uses strobes as well as many portable flash units. I have done a decent amount of lighting as a assistant so do you have any specific questions? Water drops are a great use of high speed flash. &nbsp Posted: 11/23/2022 06:54:44
Damon Williams
Don't know why I never saw this post before Patrick. Since I wrote this plea, I've spent a lot of time working with artificial light (strobes and flash). And you're right. Water drops are an excellent subject for this technique. Maybe I'll post one of mine. I've only fired about 10K frames on them. ;) &nbsp Posted: 03/28/2023 21:57:12
---
Thread Title: Favorite/Most Used Shooting Modes
Damon Williams
I'd like to hear some opinions on folks' favorite/most used shooting modes. What percentage of the time do you guys use P,S, A, or M (of full auto for that matter)? &nbsp Posted: 08/29/2020 00:58:25
Richard Story
DAMON, I ALMOST ALWAYS SHOOT IN MANUAL, THE REST OF THE TIME I SHOOT IN MANUAL, (ALTHOUGH I DO USE AUTO ISO), ESPECIALLY WHEN SHOOTING WILDLIFE, LIKE BIRDS IN FLIGHT, BECAUSE THEY OFTEN GO IN AND OUT OF DIFFERENT LIGHT SITUATIONS.
WHEN IT COMES TO THINGS NOT MOVING, AS IN LANDSCAPE AND STREET SCENES, ETC. STRICTLY MANUAL.
IN THE BEGINNING I DID USE APERTURE MODE, BUT THEN I LOST CONTROL OF MY BACKGROUND (BOKEH). WHICH IS SOMETHING THAT I REALLY LIKE.
&nbsp
Posted: 08/29/2020 06:20:06
Damon Williams
Thanks Richard. So, I'm getting the sense that you like M Mode. Is that right? ;)

Uh, question though; why would A Mode cause you to lose control of your background/bokeh? I mean, that's what A Mode does, right? It set's your aperture and therefor DoF. Tell me more. &nbsp Posted: 08/29/2020 09:21:25
Richard Story
OK WHEN I SHOOT LIKE BIRDS IN FLIGHT I SET F STOP WHERE I WANT IT USUALLY F/8 OR LESS...OF COURSE I SET MY SPEED FAIRLY HIGH MAYBE START AROUND 1250 OR 2000 AND EVEN HIGHER WHEN NEEDED, GOOD LIGHT I MAY BE AROUND 3200 OR MORE.I FREEZE ANYTHING THAT MOVES AND GET THE BOKEH THAT I WANT AND THEN LET THE CAMERA SEARCH FOR ISO..
IN APERTURE PRIORITY, YOU MAY GET THE BOKEH YOU WANT BUT THE CAMERA MAY ADJUST SHUTTER SPEED TO SLOW TO FREEZE ACTION, AND YOU END UP TOO MANY BLURRY IMAGES.

BUT OF COURSE FOR ANY TRIPOD WORK ASTROSCAPE, LANDSCAPE, MACRO, ANYTHING ON A TRIPOD ITS MANUAL //ISO 100 UNLESS NIGHTTIME, THEN I HAVE TO FIND MY HAPPY PLACE,//NIGHTTIME I'M WIDE OPEN, AND IN DAYLIGHT PROBABLY THAT SUNNY F/16, AND THEN ADJUST MY TIME WHERE I NEED IT. &nbsp Posted: 08/29/2020 21:41:16
Jane Pittenger
I pretty much usually use M...certainly for stars and birds And usually with auto ISO for birds but not for stars. When I shoot macro, I often use aperture priority. Landscapes...usually on tripod...I usually set ISO and either use A or M. Fun question, thanks &nbsp Posted: 08/29/2020 12:19:02
Damon Williams
Thanks Jane. So please tell me about your use of M for birds. Why that choice? &nbsp Posted: 08/29/2020 12:41:40
Jane Pittenger
Just because they move so quickly and go through different lighting situations quickly. I don't want the camera to slow down thinking! Sometimes I shoot in shutter priority with auto ISO and let the camera decide re aperture. I guess it depends on if there is enough light to let the aperture be closed down more or if having a high ISO and noise is more or less important me than dof for the particular shot. Thanks for inviting me to think more consciously about it &nbsp Posted: 08/29/2020 13:10:27
Damon Williams
Good response. Food for thought. Thanks. &nbsp Posted: 08/29/2020 13:22:36
Peter Newman
Dianne Arrigoni
I typically use manual as well but I will us shutter priority for motion shots I want to stop in the image. That way the camera can change the f stop if the lighting changes. It mostly works. I also might change the iso to auto in that instance. &nbsp Posted: 08/29/2020 16:09:38
Damon Williams
Good point Dianne. I'm a believer in making the machine work for you when possible. There's a reason why these things cost what they do, and modern cameras are so dang powerful (in terms of computing power) that it's a shame to not take advantage of their capabilities. &nbsp Posted: 08/29/2020 23:46:10
Bernie Groome
I'm a newbe. I'm getting more comfortable in manual mode especially when the situation is not changing. All of my macro and landscape photos I use macro (auto ISO). But I come up on unexpected opportunities where I have one quick opportunity. I'm still using auto or P. I guess I shoot 80% manual. &nbsp Posted: 08/29/2020 16:37:49
Damon Williams
Good one Bernie. Thanks.

I think you are in the middle of a typical progression from more to less automation. A buddy of mine told me the Sunny 16 rule of thumb years ago, which will help you move more comfortably to M, and allow you to use manual lenses if you feel like it.

The rule is that in full sunlight, use F16, and the inverse of the ISO for ss (if you're shooting ISO 100, shoot 1/100s, If ISO 200, use 1/200ss). It works. And it's a good jumping off point for any other exposure triangle work you want to make to ss, F, or ISO. There's also Looney 11, but I'll save that for later. &nbsp Posted: 08/29/2020 17:17:11
Jane Pittenger
Don't suppose you learned the sunny 16 rule from my dear friend and teacher Michael Mariant? &nbsp Posted: 08/29/2020 17:53:06
Damon Williams
Sorry Jane. Don't know him. I learned that from an old room mate, a graduate of Brooks (Santa Barbara). He was the closest thing I had to a mentor in photography. It is a useful rule though. No?

Same buddy gave me a Micronikkor 55mm lens which I still have and use. Every time I do I think of Sunny 16.
&nbsp Posted: 08/29/2020 23:55:14
Jane Pittenger
I think Michael taught at Brooks in the day &nbsp Posted: 09/07/2020 18:25:37
Bernie Groome
Thanks. That make sense. I'll give it a try. &nbsp Posted: 08/29/2020 19:47:08
John Meiers
Probably use Manual mode 80 percent of the time and split the rest between Aperature or shutter priority. A lot depends on the amount of time one has. The more time to analyze a scene the more I use Manual mode. Shutter priority was used for the current holiday season when trying to catch the grandkids with all their new toys. Several controls were put on Auto as the little ones were not about to sit still. &nbsp Posted: 01/09/2023 22:10:12
---
Thread Title: Bulletin Board Available
Richard Story
GOOD MORNING EVERYONE,
WE NOW HAVE A PLACE TO HAVE OPEN DISCUSSIONS OF VARIOUS SUBJECTS THAT DON'T NECESSARILY APPLY TO THE IMAGES SHOWN IN THE MONTHLY IMAGES.
WE CAN ASK QUESTIONS ABOUT TECHNIQUES, OR SOFTWARE, OR JUST WHATEVER YOUR INTERESTED IN LEARNING MORE ABOUT, OR WHAT YOU WOULD LIKE TO SHARE WITH OTHERS.

AT THIS TIME I WOULD LIKE TO THANK THE GROUP FOR THEIR PARTICIPATION AND COMMENTS, ON OUR GROUP SITE,
IT HAS BEEN VERY ACTIVE AND INFORMATIVE. THAT'S WHAT IT MEANT TO DO.

THANKS
&nbsp Posted: 08/20/2020 05:44:37
Damon Williams
Finally! A place to rant! ;) &nbsp Posted: 08/20/2020 07:42:23
---
Please log in to post a comment