Hans-Werner Griepentrog, QPSA
---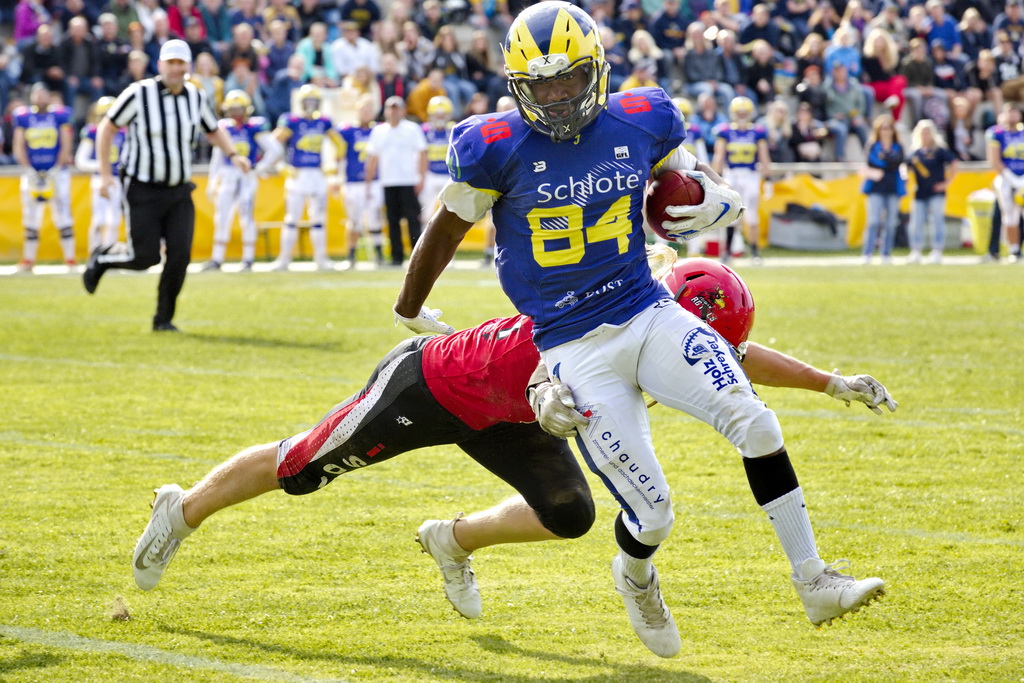 June 2020 - Sean Richards Gets Tackled
About the Image(s)
Title: Sean Richard gets tackled.

Shot on September 2019 at the game of the German Football League GFL, Hildesheim Invaders vs. Potsdam Royals. The running back of the Invaders Sean Richard (number 84) is tackled by the Royals widereceiver David Saul. During the shot there was extreme backlighting, I had to lighten the face of Sean Richard afterwards on the PC, because otherwise it was too dark.

Shot with EOS 5D MKIII, EF 70-200mm f2,8L IS II lens at 200mm. The settings were f:7,1, ISO 400, at 1/ 1250 sec.


---
This round's discussion is now closed!
6 comments posted
Dan Minto
I like this image, face is clean of the blue team player with action from the red player in the tackle. The horizon is straight and the background is uncluttered.
I can see that his face has been lightened in post editing which doesn't affect the overall lighting.
Some might try and crop the Official from it but I like the composition with him in it; gives a sense of the game.
Can't really think of a negative comment. If I was being hyper-critical I would have removed the shadow in the extreme bottom left but that's personal.
&nbsp Posted: 06/08/2020 04:41:57
---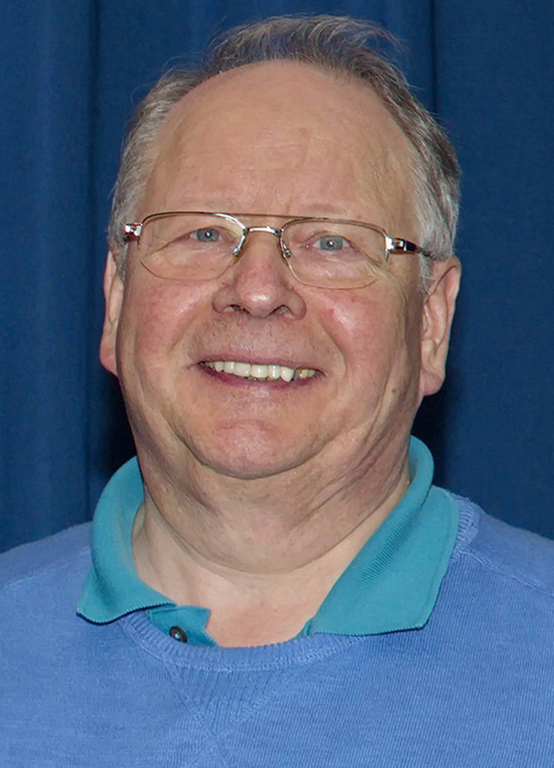 Hans-Werner Griepentrog
Hello Dan, thanks for your constructive comment. I deliberately left the referee in the background in the picture, because he represents the game scene better. The shadow in the lower left corner is from another player, I agree, I could have removed it. &nbsp Posted: 06/08/2020 05:31:22
---
Brenda Monahan
Hans, This is a great shot. I didn't realize there was a German Football League, so it is educational from my perspective - when I first saw the image and Sean Richard's shirt, I was actually confused. :-)

Nice job lightening his face so we can see his expression. &nbsp Posted: 06/08/2020 07:38:18
---
Diane Brown
I think technically this is a fine shot, in focus, players stand out from the background... My critique is the moment. It is not clear if the guy is tackled or not. If the runner gets away, the next second, where he is starting to drive forward would be the moment. If the tackle succeeds, getting the tacklers face as he drives the other player into the ground is a good moment. All plays end in a tackle, so interest there is limited without emotion. &nbsp Posted: 06/11/2020 17:47:57
---
Bruce Benson
Hans, I agree with leaving the official in the image, Not the kind of football I was expecting to see from Germany, but interesting to see that it is played a that level there. Diane's comments are interesting since the runner could have escaped the tackle and get away. Over all a good image. Bruce &nbsp Posted: 06/15/2020 21:02:14
---
Gerald Emmerich Jr
I really like this photo. The action is coming right at the camera, the viewer can see the ball carrier's face, and the composition is good. I also like the background. While nicely out of focus, the blue team is visible on the sideline, and the crowd adds to the story. Finally, I like the official being shown in the photo -- he also adds to the story. Great shot. &nbsp Posted: 06/17/2020 18:10:48
---