Brenda Monahan
---
May 2020 - Get It Out of the Box
About the Image(s)
Get It Out of the Box

I was trying to get some pictures of my kids out back with a soccer ball and I was failing miserably. So back to the archives.

The photo is from a Girls Under 12 game last June.

Canon 70D
EF100-400mm f/4.5-5.6
1/1000
f/5.6
ISO 160


---
This round's discussion is now closed!
13 comments posted
Bruce Benson
Brenda Monahan
Hi Bruce,

Your crop leads me to ask the question "what size is appropriate for competitions?" &nbsp Posted: 05/08/2020 06:42:57
---
Karl Hokanson

(Group 50)
Brenda - Nice action image. I'd like to suggest trying 1/500 sec max and 400 iso to bring that f-stop lower and have a shallower depth of field which will help with the background. Also keep thinking "crop" to focus on the action and, if you are trying for prints, adjusting the crop for a standard print size for some of the other parents. Keep shooting (at least I hope we all can soon). &nbsp Posted: 05/07/2020 21:51:56
Brenda Monahan
Thank you, Karl.

I pulled this from my archives from last year when I was still figuring out camera settings. When I look back at them now, I cringe (because I know it's not the best setting), but know if I use an image in this group I will definitely get some good advice for improving for the next time I get to sit on the sidelines. So thank you! &nbsp Posted: 05/08/2020 06:46:20
---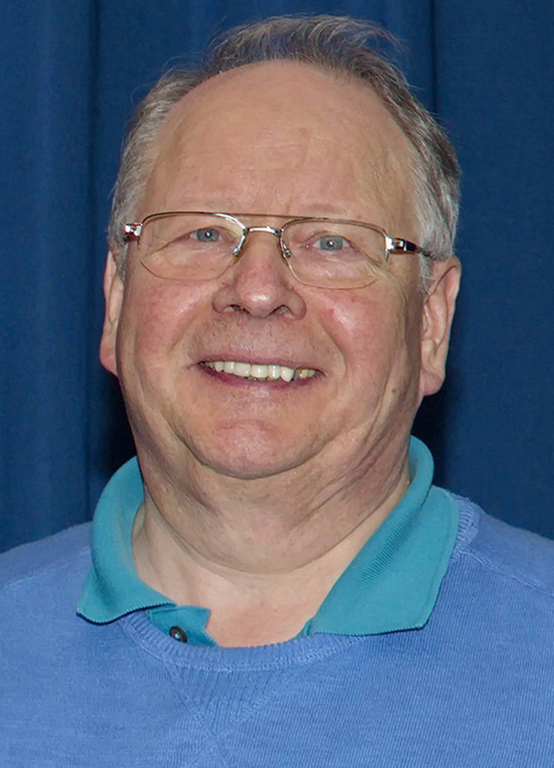 Hans-Werner Griepentrog
Hi Brenda, nice action scene when fighting for the ball. Unfortunately you have to accept the disturbing structures in the background. You have already taken pictures with an open aperture of 5.6 and therefore you cannot open the aperture of the lens any further to let the background flow more into blur. I find Bruce's detail a bit too narrow, I don't have enough space left of the ball, but everybody has his point of view. &nbsp Posted: 05/08/2020 03:13:36
Brenda Monahan
Thank you, Hans. That field is a challenge as its set down a small hill, therefore the spectators are uptop and the cars are uptop and oh, indoor soccer and basketball are housed in the building uptop. And all three of those things show in this image.

&nbsp Posted: 05/08/2020 06:55:45
---
Diane Brown
I love this shot. It has action, the ball, and faces. We are going to ignore the background issues as you have already mentioned you are aware and have taken corrective action. So, additional suggestions for improvement might be, move around, look for other places on the field that have a more favorable background and wait for the action to come to that spot. Change where you shoot from, ie position on sidelines, lower or higher, end of field. Also, sports shots also include coach talks, jubilation/misery, sidelines, etc. &nbsp Posted: 05/08/2020 15:43:10
Brenda Monahan
Thank you, Diane. I actually plopped myself into one of the few spots on that field that brought me close to the action without getting yelled at by the ref. But I agree...I will work on finding new spots.

I almost posted a photo of some of the girls playing Leap Frog while the coach was giving a half-time speech...maybe next month. :-) &nbsp Posted: 05/08/2020 16:22:26
Diane Brown
Sometimes it helps to chat with the referees ahead of the game to understand where they are ok with you shooting. Sometimes it matters if you are a photojournalist (independent) as opposed to a parent... &nbsp Posted: 05/08/2020 17:05:54
Brenda Monahan
duly noted! &nbsp Posted: 05/08/2020 17:13:34
---
Gerald Emmerich Jr
As Diane indicates, your shot has action, the ball, and faces, and all the faces are looking at the ball. I agree that all three are ingredients for a nice image.
Bruce cropped your image to a square, and you asked what size is appropriate for competitions. I find that either horizontal or vertical formats generally are more competitive than squares. I cropped your image on the bottom to get rid of the yellow line and a bit from the top to make the image a little more horizontal. I think the crop is slightly better, especially by getting rid of the distracting yellow line. &nbsp
Posted: 05/27/2020 00:34:42
---
Gerald Emmerich Jr
Also I find that a noticeably vertical format works a little better than a square format in competition. The only caution with the vertical format is that a very narrow vertical is often not very successful in competition because the reduced area has less impact. Using Bruce's crop, I added a little more grass at the bottom (for demonstration purposes only here, as cloning is not allowed in PSA-recognized PJ exhibitions) to get a 5 wide by 7 high vertical, which I find is a good ratio for a vertical. I also cloned out the yellow line.
(Of course, the square does have its place -- Bruce's photo this round is just about a square.) &nbsp
Posted: 05/27/2020 00:48:48
Brenda Monahan
Thank you very much for your feedback and guidance! &nbsp Posted: 05/27/2020 07:45:46
---