Karl Hokanson, EPSA
---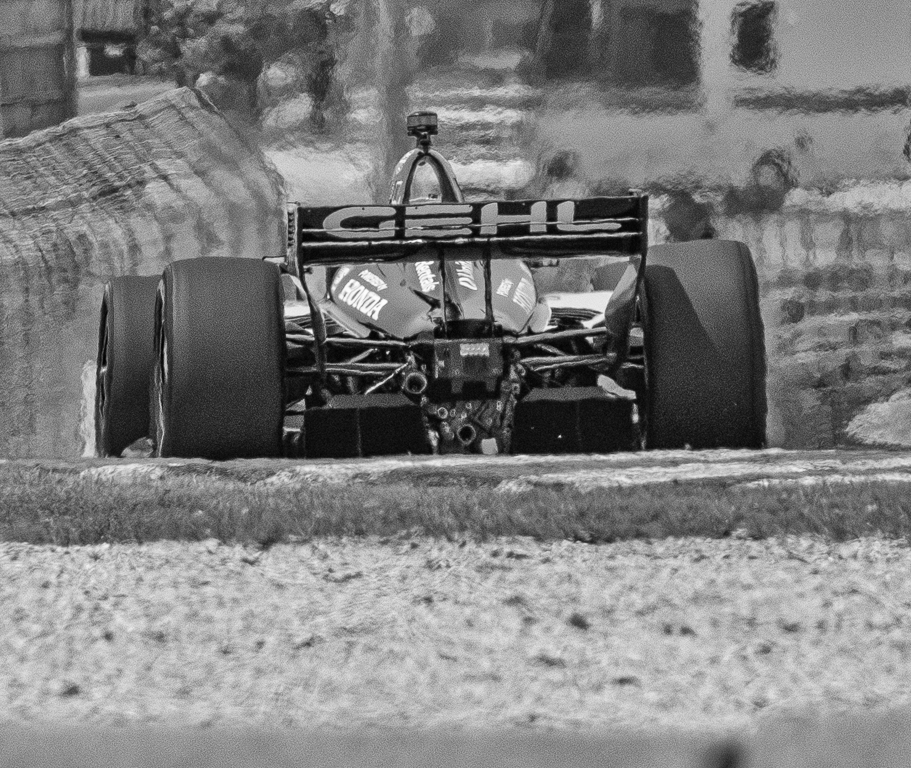 November 2019 - Mono Indy Image
Original
About the Image(s)
I have included the initial edited and cropped color image for your information. However my preferred version has been cropped more and converted to mono to emphasize, I believe, more strongly the heat waves and remove some distracting background colors. Shots with heat waves are appearing more in professional racing publications these days (e.g. Racer). for critique/comment.
Road America where I shoot has limited locations for non-credentialed photographers and even less locations to catch heat waves and exhaust flames (of course weather dependen)t. This is at the exit of Turn 7 where flames are rare (flames generally occur at entry into 7 - deceleration zones)
Particulars Nikon D500, lens 70 - 200 2.8, 1/500 sec at f10, Iso 200. 340 mm, 2900 x 1340.
I do want to add that I don't always respond to comments, however I do appreciate all comments and do review them when submitting to exhibitions - unfortunately I doubt this will be submitted - no flames or accidents.

---
2 comments posted
Bruce Benson
Karl, I like your black and white version of this one. My only suggestion is that there is a little to much foreground for my eye. A tighter version really makes the car and the heat waves stand out. Bruce &nbsp Posted: 11/12/2019 20:33:58
---
Diane Brown
What Bruce said. Crop right up to the grass. I would like to see the track in front of the car, and maybe a bit of blur to show motion, but understand position limitations. &nbsp Posted: 11/13/2019 01:18:25
---
Please log in to post a comment