Bruce Goodman
---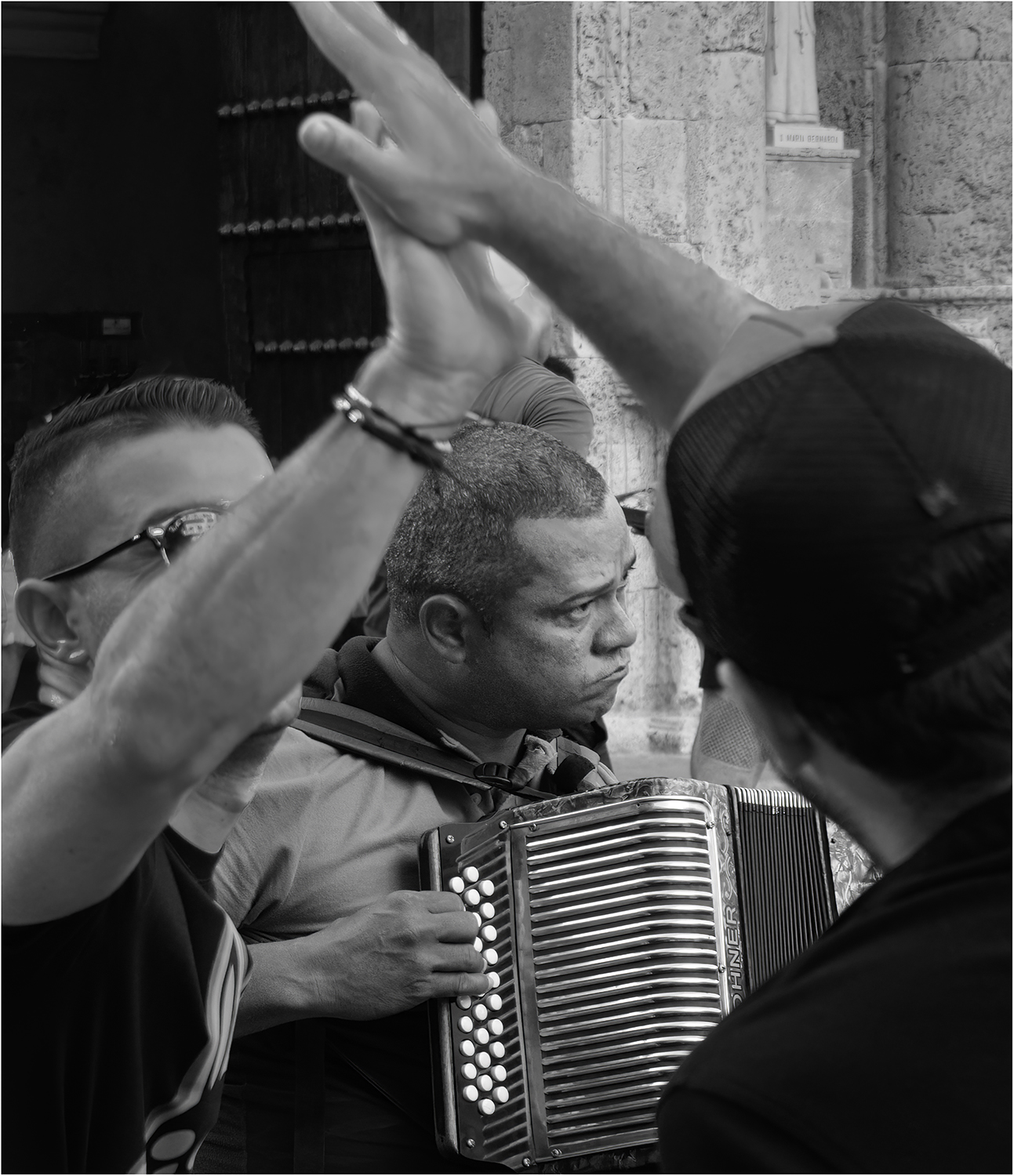 March 2023 - Cartagena Musicians
About the Image(s)
It was late afternoon in a busy plaza crowded with tourists (like me) when I spotted a group of musicians enjoying drinks, music and companionship.

Since it was such an active scene, I decided to circle around the group, shooting slowly (20 images). My original focus was a young guitarist in a colorful, brimmed hat (you know the rest ......... most of his face was covered by the brim). I then saw the accordion player and was able to photograph him through two of his friends, picking the shot that seemed to best frame him as they 'high-fived'.

I chose to edit in B&W as the colors seemed distracting. Using PS, I tried to eliminate as many background distractions as possible.

Original and edited image attached (and one other view). Olympus EM1-II; 1/100 sec; f5.6; 78mm equivalent; ISO 640.
---
2 comments posted
---
---
---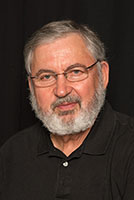 Dr Isaac Vaisman
Bruce, I like your idea of processing the cropped image in B&W, since it gives more character to it, specially; framing the button accordion player's head, between the high five of the other two musicians. The man with the hat "Sombrero Vueltiao" - a fabulous hand woven hat from Colombia. Steeped with a rich history of weaving and braiding, their national symbol. The checker board patterns and rings of light and dark that turn around the brim and the top of the hat are each unique; a story woven by the artists. The image is sharp. Cartagena is a great city. &nbsp Posted: 03/09/2023 20:33:52
---
---
---
Ed Taje
The mono works out much better for this image. In looking at the three my first thought was , based on the accordion players facial expressions, what is he thinking , he does not seem really into the scene. Perhaps slightly cropping the left to eliminate the small space behind the persons head might help to create a slightly better framing. &nbsp Posted: 03/14/2023 16:04:25
---
---
---
Please log in to post a comment