Daniel De Cort
---
April 2021 - WAiting For the Summer
About the Image(s)
I took the photo on a sunny winter day at the Belgian coast, Oostende.
I used: ISO 400, 1/1000, f13, 34 mm.
---
9 comments posted
---
---
---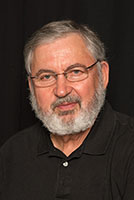 Isaac Vaisman M.D.
Daniel, good timing about the placement of all the elements in your image, starting with the metal pole, the woman with the blond hair and brown jacket, the person with the red jacket and finally the dog, all following an oblique line and equal distance (more or less) between them. Obviously it is cold given by their attire, it is early morning or late afternoon given by the long shadows, and interesting the the handrail overlaps the horizon line (intentionally ?). Good colors in the sky and sand. Nice clouds. I would try to add some light to the shadows to obtain more details. The fact that all the living components of the image are facing in the same direction. &nbsp Posted: 04/02/2021 08:03:38
---
---
---
Dan Waters
An attention grabbing photo of a woman on a seaside beach observation deck. A great eye and capture of elements serving as leading lines. The pole, the oval deck and fence and I agree with Isaacs comments about the space between background subjects. I would be tempted to remove pole at right. No matter, all together a great composition. &nbsp Posted: 04/10/2021 16:40:26
---
---
---
Les Lincke
Daniel, I find this photo excellent in all technical respects i.e. color, focus, lighting and particularly composition. The sky is outstanding a all respects. I'm afraid I differ somewhat from my peers on its story telling elements. &nbsp Posted: 04/12/2021 19:07:08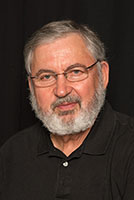 Isaac Vaisman M.D.
Les, could you expand a little what do you mean with this: "I'm afraid I differ somewhat from my peers on its story telling elements" &nbsp Posted: 04/14/2021 19:15:06
---
---
---
Les Lincke
Isaac, certainly a fair question. I just didn't relate to the story telling elements of the photo. In my view, the pole had little significance to the weather and a sand beach normally isn't a communication of cold weather. I relate cold weather to ice and snow. I suspect to the Belgium people living near the site, it is meaningful.
Following your question, I did play with the photo. Not sure I made any improvement but I brightened the ladies coat to better indicate the cold weather and cropped out the pole on the R side which didn't add to the photo and may have been a little distracting extending from the post. &nbsp
Posted: 04/14/2021 21:03:33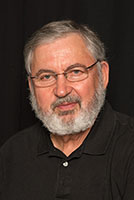 Isaac Vaisman M.D.
Thank You Les &nbsp Posted: 04/17/2021 13:56:40
Daniel De Cort

The story is that many residents in Belgium descend to the sea during the winter to enjoy the first rays of the sun. This makes the sea-beach contrast with a thick jacket instead of with bathing suits.
Brightening up the jacket is definitely an improvement, thank you Les &nbsp Posted: 04/19/2021 03:29:43
---
---
---
Gloria Sprung
Interesting thread of dialogue between the original image as presented and Les' take. I tend to favor the original image. The tiny dog is action packed and to me cropping it out makes the image static (and this is reinforced by the central pole, an artificial element). The touches of the red jacket and the black dog grounds the image and leads the eye and adds depth. Thanks Daniel! &nbsp Posted: 04/19/2021 05:06:46
---
---
---
Bruce Goodman
Viewing this image I picked up on what I see as the strength of the vertical lines (poles, people, railings). The rest of the image to me was just the setting for the lines. I like the composition as is with the additional, suggested brightening of the women's jacket to help separate her better from the background. B &nbsp Posted: 04/22/2021 08:58:39
---
---
---
Please log in to post a comment