Gloria Sprung
---
November 2020 - Italian Wedding
About the Image(s)
This image was taken in Naples, Italy last year with the following camera settings f/7.1 ISO 400 1/3200 Sec. Walking through the busy narrow streets of Naples, I came across this scene where the photographer was shooting this wedding in the middle of the day.
---
This round's discussion is now closed!
6 comments posted
---
---
---
Bruce Michelotti

(Group 43)
Hi Gloria, just visiting from Group #43. I really like your image. I think the juxtaposition of the happy couple with the couple of men on the right and the couple of woman on the left is great. My eye keeps bouncing between the three points of interest yet always comes to rest on the wedding couple. I see new beginnings with the wedding pair, chance meetings with the men and old friends with the two women.
Your image tells a wonderful story, nice job. &nbsp Posted: 11/06/2020 09:37:18
---
---
---
Hassan Sadek
Happy moment to capture.
The sunlight and shadows give deeper meaning to the photo as the marriage is like that :)
It is nice that we have 2 men in the right side and 2 women in the left side too :)
I have a similar photo but in Antalya, maybe I can share it in the next round. &nbsp Posted: 11/15/2020 06:21:39
---
---
---
Marius Bodea
This is a very good subject for a street photo.
I find that the two or three men on the right of the image overlap as distracting the attention of the two newlyweds. I also have the impression that the photo was taken from a fairly large distance after being cropped the image is not very sharp, but it's a good street photography exercise. &nbsp Posted: 11/15/2020 14:45:28
---
---
---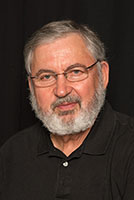 Isaac Vaisman M.D.
Gloria, here we have three groups of persons doing completely different things and minding their own business. Of course the main subject is the couple getting married and looking at each other enhancing the mood. The other two groups are completely ignoring the couple, and somehow are slightly obscured by the shadows, not being distracting. The image is sharp. &nbsp Posted: 11/16/2020 14:30:28
---
---
---
Bruce Goodman
Just another ordinary day on the street. I love that no one is paying any attention to the newlyweds. Regardless of the mid-day lighting (a bit harsh) you captured an interesting image that is fun to look at. Thanks. B &nbsp Posted: 11/18/2020 18:22:33
---
---
---
Daniel De Cort
A photo of a couple that is repeated twice. But the couple in the front get all the attention. The bride's dress may be a bit too gray due to the shade processing. A street view of a bride and groom. Nice. &nbsp Posted: 11/20/2020 07:26:32
---
---
---