Randy Andre
---
October 2020 - All Hallows Eve
About the Image(s)
A little humor, I certainly need some. So in celebration of All Hallows Eve, All Saints Day Eve or as perhaps as best known by me Halloween. This photo was taken back in 2012 (time has flown by). It was taken in the courtyard of the MOMA (Museum of Modern Art). It reminds me of Tim Burtons' perspective on things (Nightmare before Christmas and others). It just seems that these "people" could certainly be found walking down any large city's streets. 1/500sec f/5.6, iso200 70mm.

---
7 comments posted
---
---
---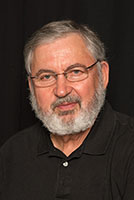 Isaac Vaisman M.D.
Randy, interesting combination of white sculptures and painted in bright colors ones which goes along with your comment that reminds you of Tim Burton's perspective of things. I am curious about what was the intentions of this group of statues and things and how was labeled at the museum. Obviously you were careful to walk the image so all items al clearly visible. The two oddest of them are the amputated skeleton legs and the caveman in the front. It is sharp. &nbsp Posted: 10/02/2020 16:19:31
---
---
---
Randy Andre
I remember seeing them but not too much detail. 2012 seems forever ago. I did some "googling" and found this info.
Katharina Fritsch. Figurengruppe/Group of Figures. 2006-08 (fabricated 2010-11). Bronze, copper, and stainless steel, lacquered. The boldly colored figures include St. Michael, a Madonna, a loin-clothed giant, and a snake. It seems striking a pious pose next to the Madonna is among the most popular photo ops. Haven't noticed anyone planking next to the snake yet, but time will tell….
https://www.moma.org/explore/inside_out/2011/06/16/katharina-fritsch-in-moma-s-garden/
&nbsp
Posted: 10/02/2020 16:56:44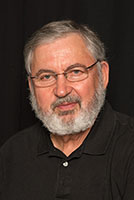 Isaac Vaisman M.D.
Thank you !!! &nbsp Posted: 10/03/2020 13:33:48
---
---
---
Bruce Goodman
Yikes! As we get closer to Halloween, where I live in north Jersey there are lots of statues like these on front lawns. I guess many of the homeowners would be fascinated to know that MOMA had the 'real thing' displayed in the courtyard!

I like the side angle that you photographed (rather than straight from the front). As a result, I could almost believe that they are all going to walk out of the picture.

B
&nbsp Posted: 10/07/2020 18:52:33
---
---
---
Gloria Sprung
Randy…my first thought is what a random assortment of items that the artist had lying around including extra paint. The white statues add contrast against the leafy background, especially the caveman. The profile shot gives an interesting view of the art. Probably a slight crop from the right to exclude the post? &nbsp Posted: 10/14/2020 06:23:43
---
---
---
Marius Bodea
Interesting grouping of statues and colors and also what each statue represents. When I noticed the chair in the lower right of the image I thought that maybe, the presence of a man on that chair would make the image even more interesting, creating a juxtaposition. &nbsp Posted: 10/16/2020 12:47:15
---
---
---
Daniel De Cort
An unusual combination of images, both in color and according to subject. This makes you think as if the images are waiting for to coloured , the chair at right reinforces this idea. An image that makes you think. &nbsp Posted: 10/21/2020 09:30:32
---
---
---
Please log in to post a comment