Daniel De Cort
---
October 2020 - Archive
About the Image(s)
The picture was made in Obernai, the French Elzas region.

It was the combination of the people sitting in a row and with a sign " archive" above, that made me smile for a moment.
I used: 1/90; f13; ISO 640; 75 mm.
---
6 comments posted
---
---
---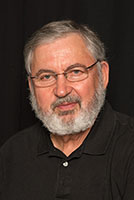 Isaac Vaisman M.D.
Daniel, this month image is also framing the three amigos sitting at the doorsteps of the "Archives". Obviously they noticed your presence and are staring at you. They are framed by the glass and metal door and arch. It is sharp and has nice colors. Off center placement in the frame improved the composition. &nbsp Posted: 10/02/2020 15:40:25
---
---
---
Gloria Sprung
Daniel… These three men remind me of "see no evil, hear no evil and speak no evil" rhyme. Well framed and captured including the reflections in the door. I think the touch of red adds tremendously to this image. The word "Archives" deserves an extra bonus point. &nbsp Posted: 10/14/2020 06:53:39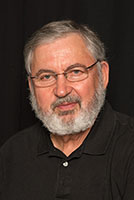 Isaac Vaisman M.D.
Gloria, good point. We just need the middle man bring his hand to his eyes..... &nbsp Posted: 10/14/2020 15:17:29
Daniel De Cort
Thank you very much Gloria I hadn't seen at it that way. &nbsp Posted: 10/21/2020 09:49:50
---
---
---
Marius Bodea
I like the fact that all three men rest their heads on their hand but each in a different way. The reflection creates a little more depth of the image and the sign with "Archives" makes you think what valuable information the three men archive during their life :)
&nbsp Posted: 10/16/2020 13:18:27
---
---
---
Bruce Goodman
The three guys are framed well by the arched window- - - I like the subtle colors of the building and the trim which helps bring out the men especially their jeans. Fun image to look at. Thanks. B &nbsp Posted: 10/16/2020 18:46:10
---
---
---
Please log in to post a comment