Jim Mayo
---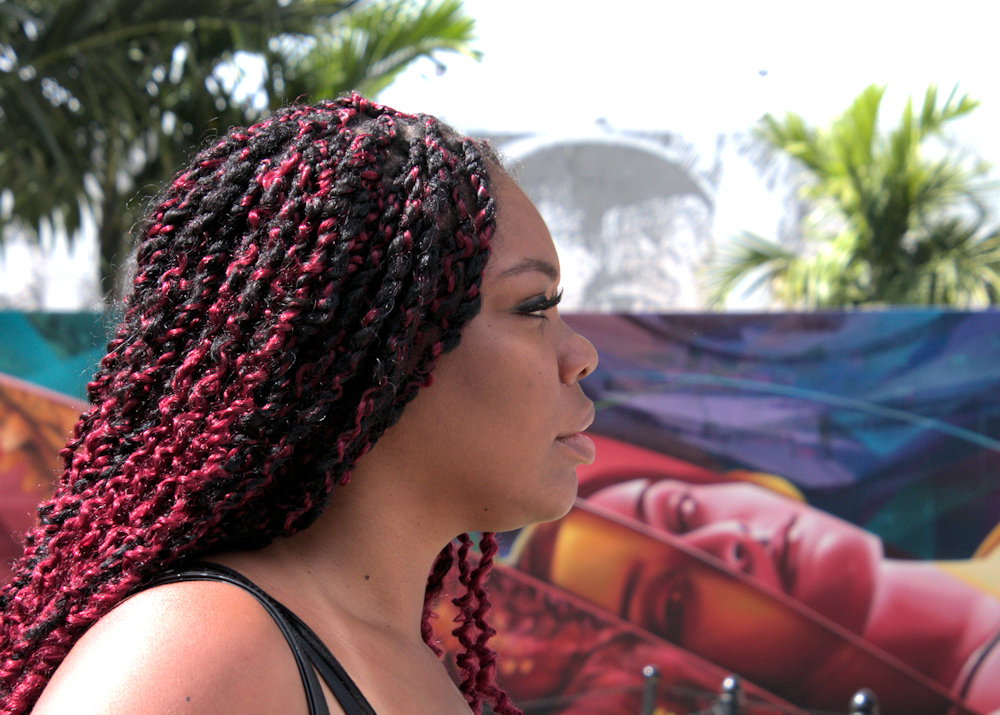 May 2020 - Hairstyle
About the Image(s)
2 years ago I went to Wynnewood Walls near Miami to photograph the murals. Thsi lady was walking by at just the right time. Routine processing an shot at 1/400, F 9.9, and ISO 800.

---
This round's discussion is now closed!
6 comments posted
Bruce Goodman
Nice catch! I really like that you included the woman with the braids. Her hair color matches the mural and it did take me a moment to realize that there was not another real person in the photo looking at her. Not sure if you could bring the highlights above the fence but even if you do not, the contrasting brightness did not distract me from the woman and mural.

B

&nbsp Posted: 05/11/2020 20:21:28
---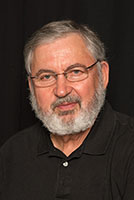 Isaac Vaisman M.D.
Jim, Very good timing to capture the lady with the braid hairstyle juxtaposed with the image of the lady looking at her from one of the wynwood walls, which indeed is a very photographed area specially for creating street images. The colors of her hair also matches the colors on the wall. The upper half of the frame is brightly illuminated and perhaps overexposed, partially attenuated by the palm trees, but it would very very difficult to fix in PP, unless you try some form of sky replacement. It is sharp, &nbsp Posted: 05/14/2020 21:25:41
---
Randy Andre
Nice shot, a portrait with a background portrait. Well timed, sharp, I'd like to think that the mural woman is wondering about the hair on the "real" woman. She looks lost in thought. As Isaac pointed out the bright spot is attention grabbing, I like the idea of trying a sky replacement. &nbsp Posted: 05/15/2020 16:57:36
---
Gloria Sprung
Jim, nice capture. The colors of the braids harmonizes with the bottom half of the scene. I like how the eye shifts back and forth from the mural to the real person. The others in the group mentioned the sharp contrast of what is above the horizon line and the rest of the image. One way to overcome this is perhaps to consider a B&W conversion so all the tones of the image are monochromatic. Wynnward walls is a great place for street photography. &nbsp Posted: 05/16/2020 13:06:33
---
Daniel De Cort
Very beautiful street scene , successful combination of the person with the mural. Only the white background distracts, perhaps darkening or adding a light blue hue. &nbsp Posted: 05/18/2020 13:47:57
---
Hassan Sadek
Very nice caption. I like this hairstyle. and the face in the background makes a strong story there. the colors are compatible. wished to treat the highlight in the background. &nbsp Posted: 05/30/2020 06:57:17
---