Isaac Vaisman M.D., FACRO
---
March 2020 - Street Painting
About the Image(s)
Street Painting was created recently in Lake Worth – Florida where every year there is a street painting event on main street of the downtown. The streets are closed for the weekend for motor vehicles and the street is divided in small areas assigned to the artist that have Saturday and Sunday to finish their artistic project. There is also a section where there is sort of wall painting (wood boards). The image was created with a Nikon Z6 with the Nikkor lens 20 mm f/1.8 and with these settings: ISO 400, f/10 and 1/800 of a second at 2:00 PM, with thousands of people walking by. The image was PP in LightRoom and CC2020 and cropped.
---
10 comments posted
Randy Andre
I love the warmth that this picture exudes, having just been in West Palm, I'm guessing the sidewalk is warm and the artist lying there is warm, concentrating not wanting to make a mistake as he is being observed by those walking by. Nice capture, a great story, good colors and intensity in the work. I am curious as to how the picture was taken in terms of the camera position, standing on a ladder or bench looking down? &nbsp Posted: 03/03/2020 14:17:30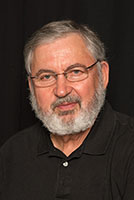 Isaac Vaisman M.D.
Gloria Sprung
I tried this technique once but was unable to achieve focus. Please share your secret, Isaac (apart from having a ready assistant).
&nbsp Posted: 03/06/2020 06:10:19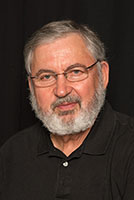 Isaac Vaisman M.D.
Gloria the camera and the lens have AF. It was set to continuous AF. I did not have any problem with it. The only thing I told my grandson was to take several images continuously ( 3 to 5). Perhaps this is when the AF really works. &nbsp Posted: 03/08/2020 15:28:12
Randy Andre
Grandsons make excellent assistants!!! &nbsp Posted: 03/09/2020 11:04:06
---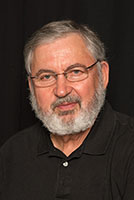 Isaac Vaisman M.D.
At this time I used extreme vantage points: the image of this month (details stated) and one from ground level with a camera with a 14 mm wide angle lens on a 2 incches minitripod, and operat from my iphone with live view (yellow circle). I am also attaching an image of the same artist from this vantage point. What do you think ?? &nbsp
Posted: 03/08/2020 15:46:16
---
Gloria Sprung
Thanks for the explanation! In this case you experimented with both a "bird's eye" view and a "worm's eye" view and got two completely unique images. As we know, despite the advances of the digital age, Photoshop et al, we cannot alter camera position in post processing.
Comparing both images, I prefer the original submission. The unusual high position provides a vantage point not normally seen. The intensity of the artist at work and his sunburn back tells how long he must have spent and he's not even finished yet! Well done, Issac! &nbsp Posted: 03/08/2020 18:59:36
---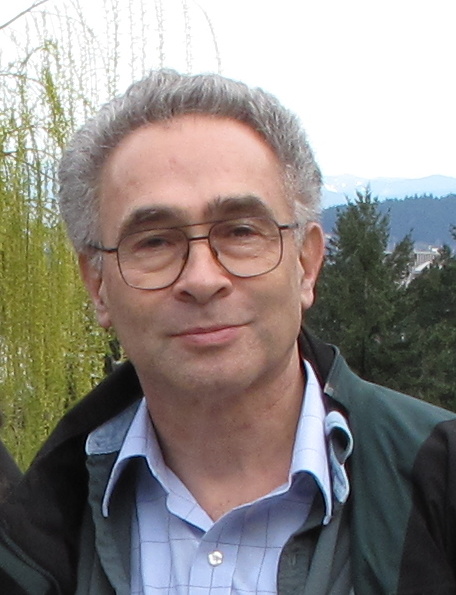 Stephen Levitas

(Group 32)
What a fun image, and great stories and discussions about how you took it. My grandchildren might be ready to help me in a few more years.
See also a street painting image this month by Carol Sheppard in Group 80. &nbsp Posted: 03/10/2020 00:21:57
---
Daniel De Cort
I read with interest the history of this photo.
The result is successful. Spectacular viewpoint, beautiful colors, and an interaction between paint and figure on the drawing. Nice catch. &nbsp Posted: 03/16/2020 14:11:09
---
Please log in to post a comment