Mary Hinsen, BPSA
---
February 2021 - Untitled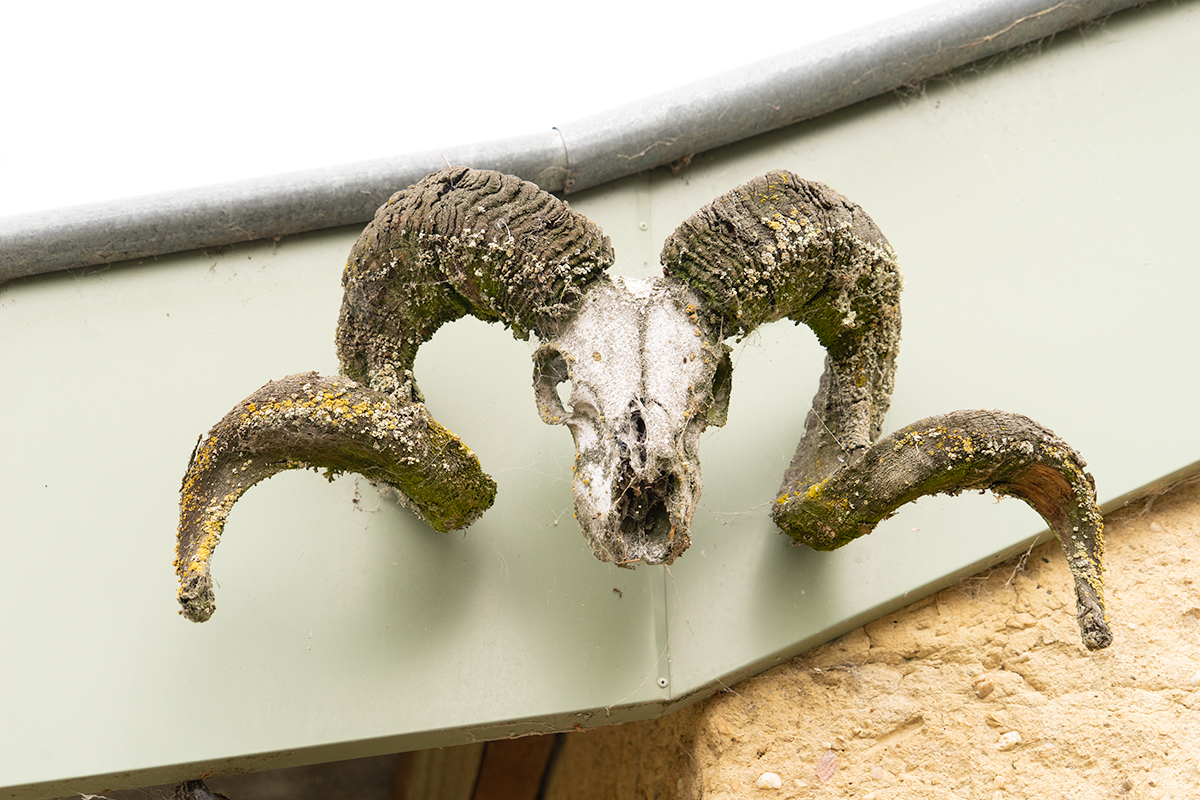 Original
About the Image(s)
My image this month is another one from my visit to the historic town of Naseby. This caught my eye, stuck onto the fascia of an old cottage.

I copied the background layer and converted to black and white, using Silver Efex Pro. I darkened the burnt out sky, then lowered the opacity until some of the colour of the lichens showed through but I still got the structure and detail. I then did a colour grade to give the background more of a dark blue, masked and painted back the horns.

I cropped in a little. I don't usually centre things, but doing that cut out most of the texture in the cottage wall, which I felt was distracting.

I look forward to your comments and suggestions.
---
This round's discussion is now closed!
7 comments posted
---
---
---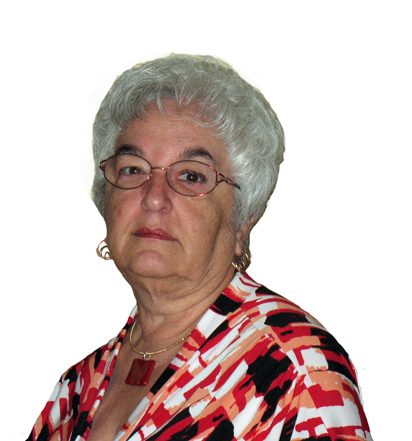 Beverly Caine

(Groups 48 & 80)
Visiting from 48 & 80
I like what you did with this. The black space for me is quite appropriate, as I find the white in the original distracting. I also very much like that "floor" on which his tail is resting. You are just enough off center to make it interesting. I only wish his head were a little more defined on first look, or stood out a bit more. I hope someone has a suggestion for that, because I'm the gal who knows what I think I'd like but not always knows how to accomplish it. Overall well done. &nbsp Posted: 02/04/2021 09:25:29
---
---
---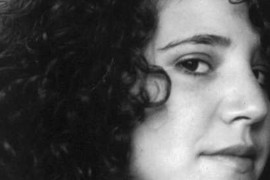 Jessica Manelis
---
---
---
Bob Crocker
Interesting skull; the horns are amazing. I like the processing you have done, the blue tone works well to tame down the background but it looks like maybe there still to much blue in the horns, esp. the larger sections. To address Jessicas point, since you have done the masking work already, maybe a slight blur on the background layer would bring the skull to full attention. Looks like there is some nice detail in the 'mouth' of the skull, if you pull up the shadow slider a little, could we see more of what's in there? &nbsp Posted: 02/12/2021 16:26:11
---
---
---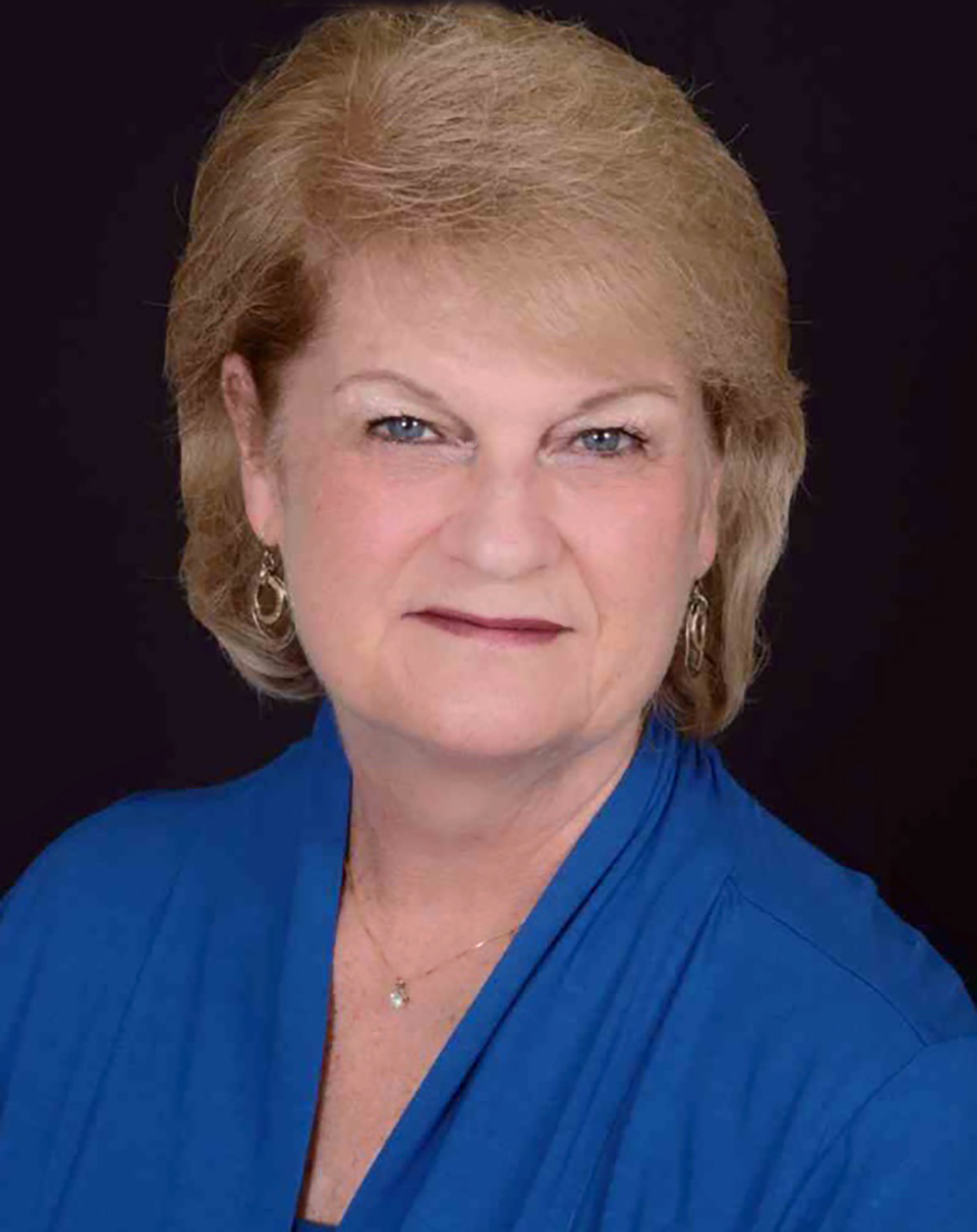 Cindy Lynch
A very sharp and focused image where you really brought out the details and textures. I like the visible cobwebs. Darkening the background sky was a good idea. I like your crop and would not go any tighter. &nbsp Posted: 02/15/2021 16:09:40
---
---
---
Marcela Stegemueller
Thank you for being so detailed in your process. I learn so much from it every time. It is such an interesting subject and you have made it more interesting by eliminating the distractions of the blown out sky and part of the wall. I like that you did not crop into any of the horns. In my opinion, it needs to be centered on the corner background which you did. &nbsp Posted: 02/16/2021 21:35:00
---
---
---
Nelson Charette
An interesting image, I would like to see more detail in the skull part of the image, it took me a while to see what it was.
Try bringing down the highlights a bit.
You could also see what it looks like to convert the whole image to B&W. &nbsp Posted: 02/26/2021 09:27:35
---
---
---
Andrew Carstensen
Would this be a Scottish ram? You captured so many details and textures in this photo. Your editing is spot on and my compliments on this month's shot. I just have a problem with the metal invading the more natural aspects and the angle change in the lower right corner. This shot could not be passed up at any rate. &nbsp Posted: 02/28/2021 16:19:57
---
---
---