Elinor Stecker-Orel, APSA
---
January 2020 - Riverview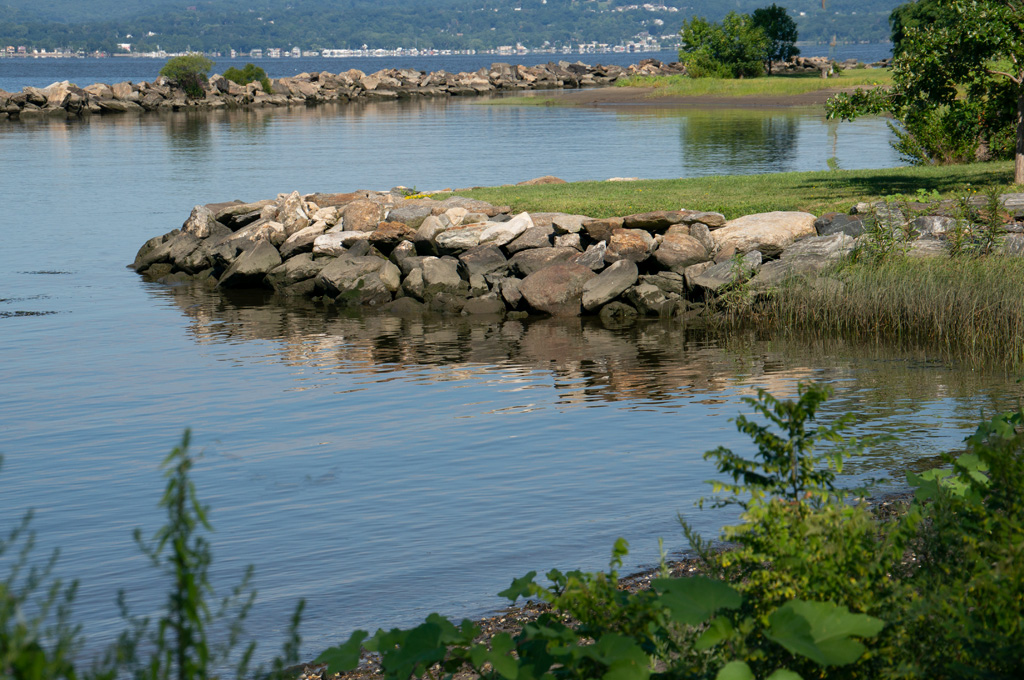 Original
About the Image(s)
This is a view of the Hudson River taken in beautiful park near my home. I love painting rocks, but foliage is still a challenge in this painting done entirely in Corel Painter.

I wish all of you a very happy and healthy new year, filled with exquisite paintings.
---
This round's discussion is now closed!
6 comments posted
A lovely serene cove. The painted rocks are perfect but I can understand your difficulty with the foliage. To me the foreground grass & other foliage has lost all it features whereas the taller grass in the mid area on the right came out very well. &nbsp Posted: 01/07/2020 12:25:40
---
Cindy Gosselin
I applaud you for sticking with Corel painter. My innate understanding is that Corel is more daunting to learn; BUT the results are so much better than can even be imagined. Maybe someday, I'll take on this software. I love how natural the upper 2/3 looks in this image. The rocks, water and trees are so serene. Fantastically painted with great brush strokes! I do agree with you that the foreground foliage is a little muddy and detail-less. The foreground grasses in front of the rocks are great; so perhaps cropping the image below these grasses might work for this image. And, keep going with Corel; all the painting using this tool is paying off. &nbsp Posted: 01/09/2020 10:12:15
Thank you Cyril and Cindy. Your words are encouraging. &nbsp Posted: 01/11/2020 19:03:29
---
Nancy Speaker
Happy New year. Your work here with Corel is impressive. I love the texture and colors you achieved with all elements in the art work. The rocks are definitely the subject with their detail and brightness. Actually, the reeds and foreground appear to my eye nicely done. Just enough detail to lead us into the image.
Your horizon is nicely done, but just as a thought, you may want to change it and make the jetty with a straight horizon and eliminate the white along the horizon. see my visual feedback. or keep the jetty diagonal and still eliminated the white on the horizon. &nbsp
Posted: 01/15/2020 11:13:58
---
Nancy Speaker
&nbsp Posted: 01/15/2020 11:14:01
---
Pat Centeno
I see what Nancy meant about the white horizon, but I read it as a distant shore which added depth to the image, so even if you were to tone it down a tad, please keep it in there. I am not bothered by the soft greenery in the foreground, either, as my eye focuses into the central rocky point. After all, paintings can have a certain amount of blurriness to call attention to brighter, sharper areas. &nbsp Posted: 01/25/2020 11:56:27
---