Brad Becker
---
November 2020 - Leaving the nest
About the Image(s)
For this image I started with the image of the flower. I wanted to draw attention to the interesting details at the center of the flower. I desaturated the image and painted back the orange tips. This image sat on my desktop for weeks. I tried all sorts of additions, none of which made any sense. The orange tipped elements at the center of the flower reminded me of baby birds in a nest. This led to finding birds with orange beaks to suggest a life cycle where the birds mature and leave the nest. A bit of a stretch but it reminded me of that saying "the birds and the bees and the flowers and the trees"
---
This round's discussion is now closed!
10 comments posted
---
---
---
Alan Kaplan
This is another lovely, well executed flower. It is so well done that one does not mind that the flower is gray! The great egret in the lower left hand corner is beautiful. I photograph them as frequently as I can. Personally, I would prefer that this egret be the only one in the composite and flying into the image. Wishing you continued success reimaging flowers. &nbsp Posted: 11/06/2020 17:17:31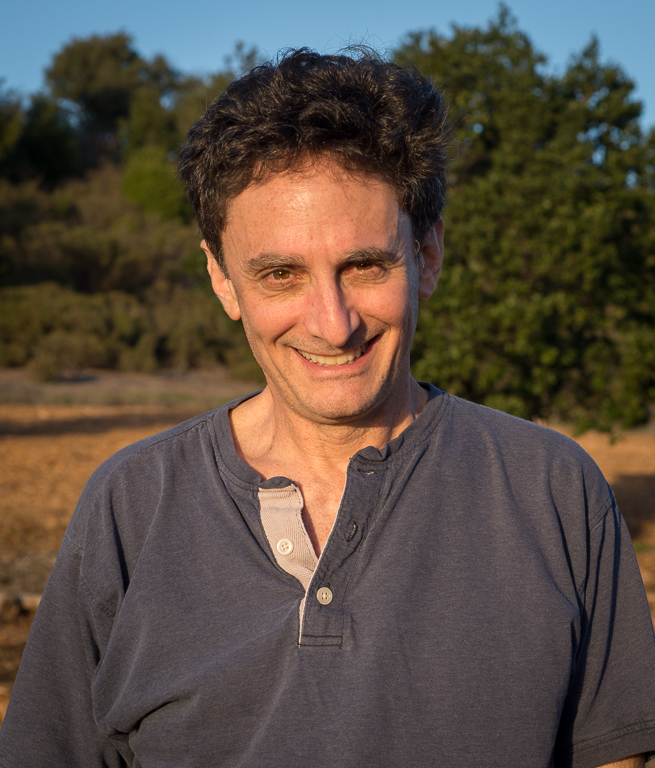 Brad Becker
Alan, Thanks for your support. I did follow your principle "less is more" when it came to desaturating the flower color. Just leaving a little orange at the center started to create a story for me of birds in a nest. I did have a version with one bird but it wouldn't have made the 3 image requirement for this group! If the birds are flying back into the "nest" it would be a different story than leaving the nest (my oldest just went off to college and my other two are getting close). If you check out my post last month from my other group (group 41). I have a one bird composition in which the bird is flying into the flower, I think you will like that one. &nbsp Posted: 11/07/2020 12:22:21
Alan Kaplan
Another great flower. Thanks for letting me know about it. &nbsp Posted: 11/07/2020 17:08:58
---
---
---
Marilyn Kinyon
What a lovely surrealistic image! Great detail, it looks like I could reach in and touch it. I might have put the upper left-hand bird closer into the center but that is very much a personal choice. This has a very serene beauty and I enjoyed it a lot. &nbsp Posted: 11/08/2020 17:12:20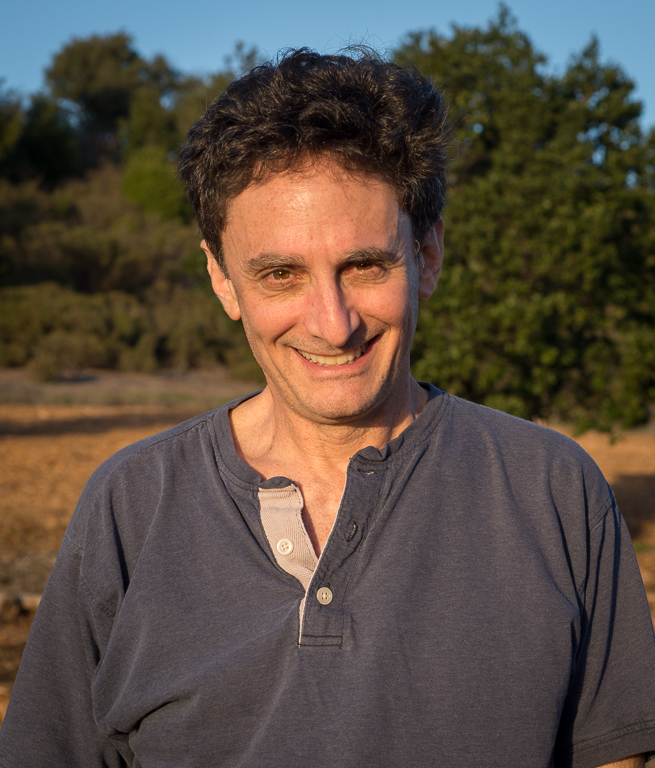 Brad Becker
Marilyn, Thanks for the suggestion. I will play with it some more. I can spend endless time moving objects and resizing to find what resonates best. One thing I like about this group is feedback. &nbsp Posted: 11/08/2020 18:46:16
---
---
---
Aavo Koort
Wonderful piece of work. I like the sharpness and the minimal use of color. I think three birds is too much - I would have left only the left upper bird to keep the viewer's interest on the flower.
&nbsp Posted: 11/09/2020 16:29:20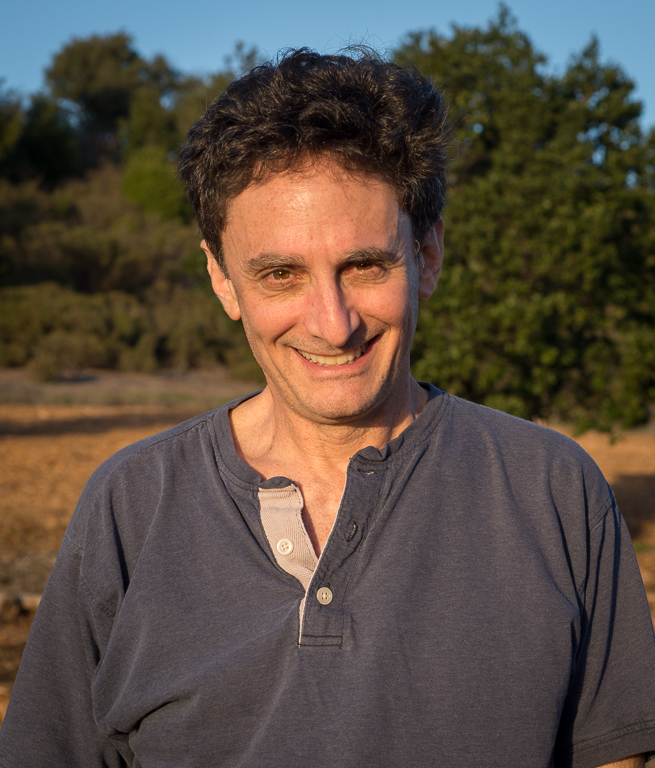 Brad Becker
Aavo, I agree with you and Alan regarding the number of birds. It is a bit busy. &nbsp Posted: 11/09/2020 23:46:34
---
---
---
Peggy Nugent
A poignant image, Brad.
I quite like the desaturated flower with the hint of color in the middle, especially since it echoes the color of the beaks of those lovely birds. The texture of the petals go well with the wing feathers without distracting. That closed-in center feels to me as if a time for something is now over and done. So it works for me on both an artistic level as well as that emotional tug as a parent in seeing a child going off on their own.
You might consider an alternative to showing all the birds in their entirety. A little less opacity, a little less of the body...
&nbsp
Posted: 11/10/2020 16:51:31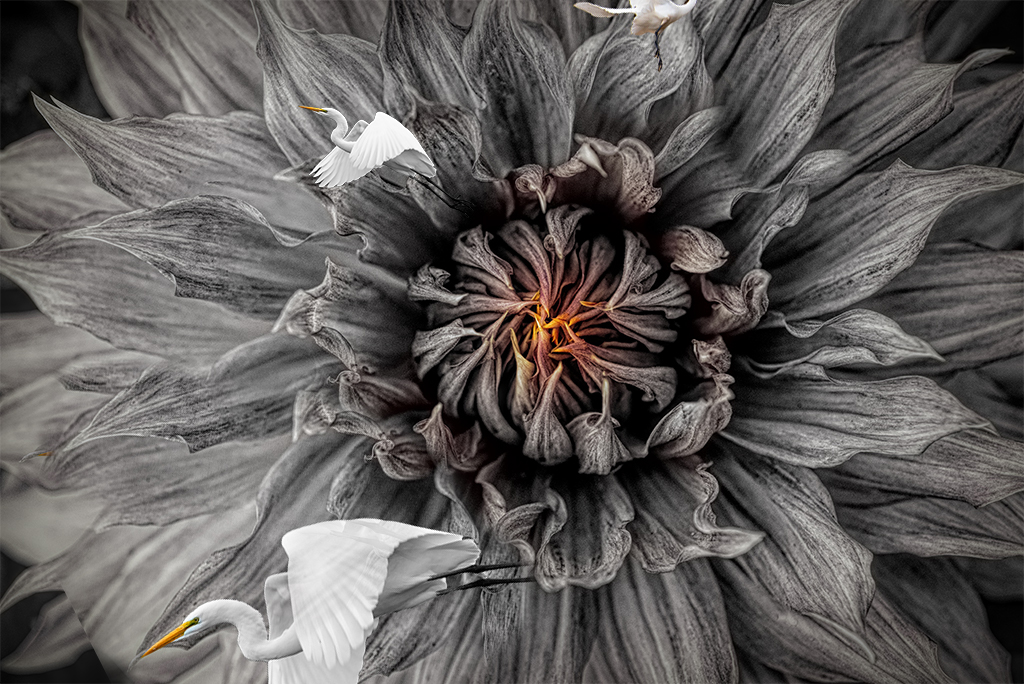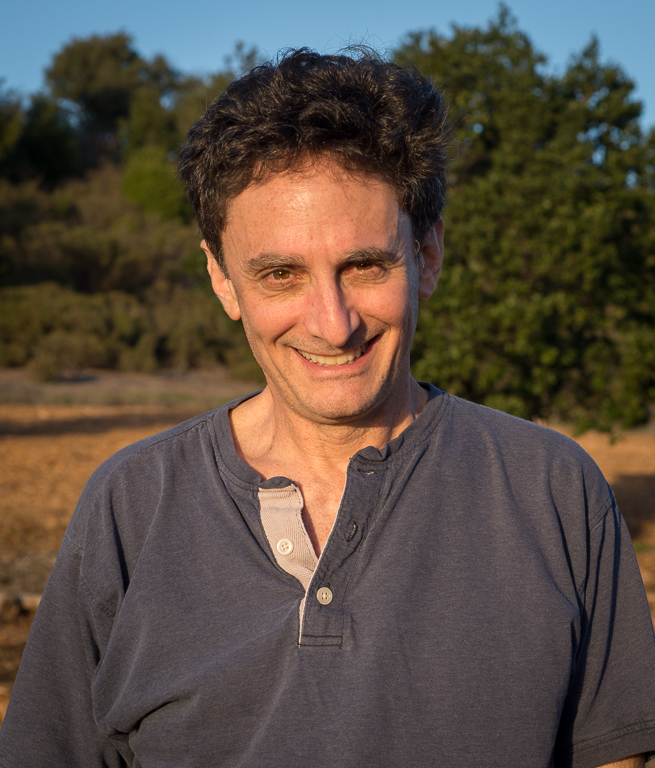 Brad Becker
Peggy, Thanks. An excellent suggestion. It seems the consensus is to reduce the birds from the image, your option is a good one. &nbsp Posted: 11/10/2020 18:07:00
---
---
---
Kathy Triolo
Brad: Another really interesting composite! I love your choices with the contrast in the de saturated flower and the colored birds. I also applaud you on an excellent job in selecting the birds.
I'm probably the only one who likes the three birds. I'm a three object kind of person and feel it's balanced with three.
You've given yourself lots to play with here and I can see a number of options for you in this composition.
Have fun! &nbsp Posted: 11/14/2020 18:34:43
---
---
---