Peggy Nugent
---
October 2020 - Starry Swirl
About the Image(s)
I was originally going to do a Halloween themed image, but find too much in the world right now that scares me, so went for fantasy instead.

The background was simple; the landscape as base, then the texture layer with filter=>distort=>twirl in color dodge mode at lowered opacity. The fun fact about the texture layer is that it's a shot I took accidentally with my phone when I was putting it in my pocket. I applied a fisheye effect to get additional feeling of depth to the swirl, then a layer with Topaz glow wonderland filter in color layer mode and then a Topaz glow contrast and color filter applied with the layer in overlay mode at 25%.
I added my model, morphed with transform=>warp and then with Liquify, as one layer in pin light layer mode at 39% and again in Overlay at 79%. I then applied Filter=>Distort=>Pinch and tweaked with Liquify to get my model to look the way I wanted.
I called it finished at that point, but a few days later decided to add a Topaz Star effect filter to enhance the stars.
---
10 comments posted
---
---
---
Alan Kaplan
This looks like "Starry, Starry Night" meets "Close Encounters." That's a compliment! Your use of PS filters on the model and the swirl worked beautifully, and the swirl brings the viewer easily from the background to the foreground. The stars and the landscape help balance the entire image, and the bright spots throughout add depth and texture. This is an accident with a happy outcome! &nbsp Posted: 10/10/2020 09:02:02
Peggy Nugent
Thank you, Alan! &nbsp Posted: 10/15/2020 17:21:15
---
---
---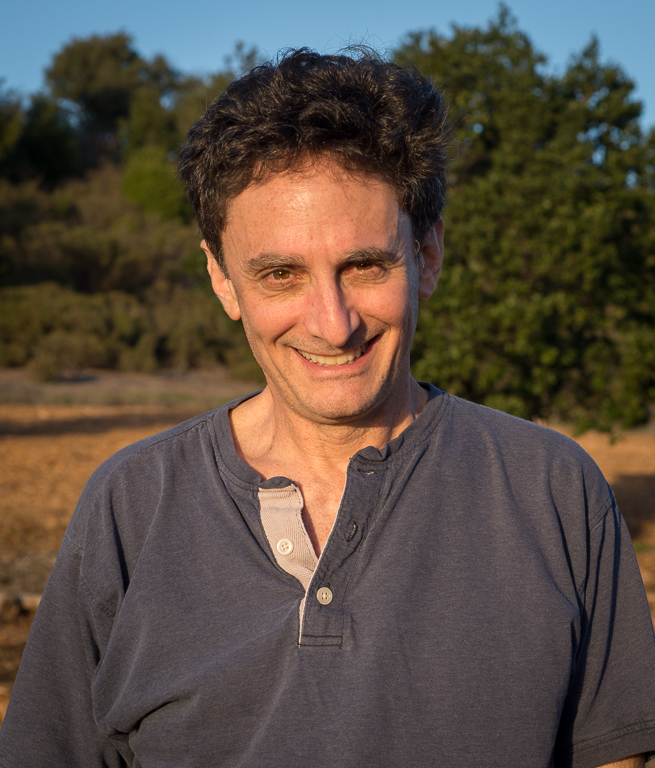 Brad Becker
Peggy, I like this fantasy image quite a bit. It's great you were able to exploit the "accident" so well. I love how all the elements come together in this magical way. I have no suggestions to add this month. &nbsp Posted: 10/11/2020 12:31:58
Peggy Nugent
Thanks, Brad! &nbsp Posted: 10/15/2020 17:23:25
---
---
---
Aavo Koort
Beautiful twirl. I like the strong contrast between the two main colors.
I would remove the two trees(?) sticking out from the skyline.
&nbsp Posted: 10/14/2020 18:01:52
Peggy Nugent
Excellent suggestion, Aavo. I didn't notice the trees before but now they just bother me. Thanks! &nbsp Posted: 10/15/2020 17:24:24
---
---
---
Kathy Triolo
Peggy, I love everything about this! The twirls, the swirls, the texture, the stars, the modified model photo, the colors... phew! It all comes together in a gorgeous blend of futuristic melange.
I see a SciFi book cover... &nbsp Posted: 10/14/2020 21:32:08
Peggy Nugent
Thanks, Kathy!

We can start a book club if we can find someone to write the stories. &nbsp Posted: 10/15/2020 17:28:53
---
---
---
Marilyn Kinyon
I really like this one. It evokes definite feelings. I appreciate all the different steps you took to get to your final image. It shows a good understanding of many different techniques. Great job! &nbsp Posted: 10/15/2020 10:20:21
Peggy Nugent
Thanks, Marilyn! &nbsp Posted: 10/15/2020 17:29:43
---
---
---
Please log in to post a comment