Peggy Nugent
---
May 2020 - A Different Metamorphosis
About the Image(s)
I came up with this idea because I was thinking about how the spots on a butterfly's wings sometimes look like eyes. Originally, I was going to just superimpose the tiger's eyes onto a butterfly's wings, but it didn't have the impact I wanted, so I put the whole tiger's face.
After putting the butterfly on its own layer, I positioned the tiger layer above it and masked in the face using Color Dodge mode. I painted the mask so that the eyes were full opacity while the rest of the face was a bit less. I later repeated the tiger layer in Soft Light mode, painting in the eyes again.
I was originally going to paint in the antenna of the butterfly, which had gotten lost in the selection, but when I placed the butterfly layer above the wall, the flower stems happened to line up with the butterfly's head, which looked even better to me.
I created a new layer and added a gradient for the background color, putting it in Color mode over the background layer. I masked out the flower.
I duplicated the butterfly layer and used transform to make the larger butterfly.
I wanted more texture in the background, so I added a shot of sand that I had as a layer in Luminosity mode, and decreased opacity.
The stem of the flower felt unfinished just handing in air, so I masked in a bit of sand.
The image at this point had a lot of texture, which was interesting but distracted from the subject, so I made a layer using Topaz Impressions, reduced opacity, and masked out the tiger's face.

---
This round's discussion is now closed!
7 comments posted
Aavo Koort
It sure took a lot of work but the result is a wonderful image. The only suggestion I have is to use a little vignetting. &nbsp Posted: 05/07/2020 16:18:22
Peggy Nugent
Thanks, Aavo! I'll give the vignetting a try. &nbsp Posted: 05/08/2020 15:05:05
---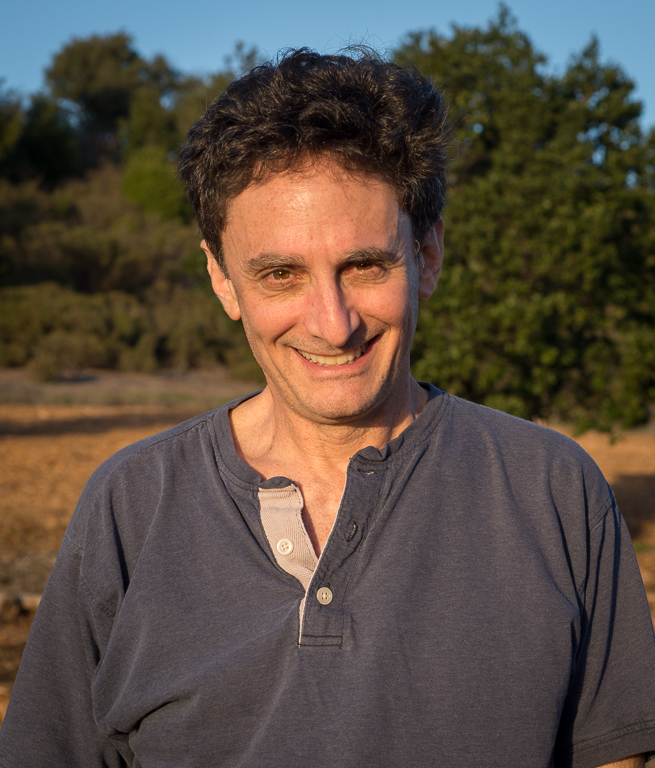 Brad Becker
Wonderful image Peggy! I really like this one. Everything about it is carefully crafted and it shows. I love the way the color gradient enhances the butterfly and gives the eye an area to wander. The decision to use a flower stem was perfect. This image has the simplicity of a Magritte and the conceptual idea behind it is excellent. I would print it and hang it on your wall. &nbsp Posted: 05/10/2020 12:57:00
Peggy Nugent
Thank you very much, Brad! &nbsp Posted: 05/11/2020 17:27:52
---
Kathy Triolo
This is an amazing work of art Peggy! I really like all the choices you made from the composition to the color palette, the subtle texture and the choice of composite photos. The addition of the sand to ground the "flower" is perfect.

I always like to hear about peoples inspiration for their work.
&nbsp Posted: 05/10/2020 13:18:20
Peggy Nugent
Thank you, Kathy! &nbsp Posted: 05/11/2020 17:28:11
---
Alan Kaplan
The tiger is G-R-R-R-E-A-T! It blends in perfectly, adds a tough of humor and a touch of seriousness, and even makes the "flower" come alive. Artists see what others only catch a glimpse of. You saw a flower where none existed. Way to go! Like Brad, I thought of Magritte when I saw this image. He's one of my favorite surrealists. I knew where all of his paintings were in the MoMA until they remodeled it. I know the method that Kathy used to embed the city inside the model. I'll scan it and email it to you and Kathy. The method was published in a 2005 edition of Photoshop User." I kept those pages and have had fun with the technique over the years. &nbsp Posted: 05/12/2020 21:53:59
---