Alan Kaplan
---
March 2020 - Disequilibrium 2
About the Image(s)
Original 1 is a building that belonged to Josip Broz, nicknamed Tito, the dictatorial
leader of Yugoslavia, from 1945 until his death in 1980. It is now a national landmark in Croatia. I took 3 quick hand held photos of used Photomatix to combine them in an
HDR image. I darkened the final image with Photoshop Curves and reduced the
saturation.
I found Original 2 in a church in Slovenia. There was no special treatment. I simply
extracted what I wanted to use in my composite.
Original 3 was an actress in the play "The Gift" aboard the Anthem of the Seas
(Highly recommended. It is a visual feast.). Standard extraction methods were used, as well as Curves to darken her. I also reduced her saturation to fit the scene.
---
This round's discussion is now closed!
7 comments posted
Aavo Koort
Beautiful B/W image. Very sharp.I like the way some of the equipment points to the cross. I would darken the front of the image including the woman to make the cross and Jesus the main object. &nbsp Posted: 03/06/2020 18:45:00
---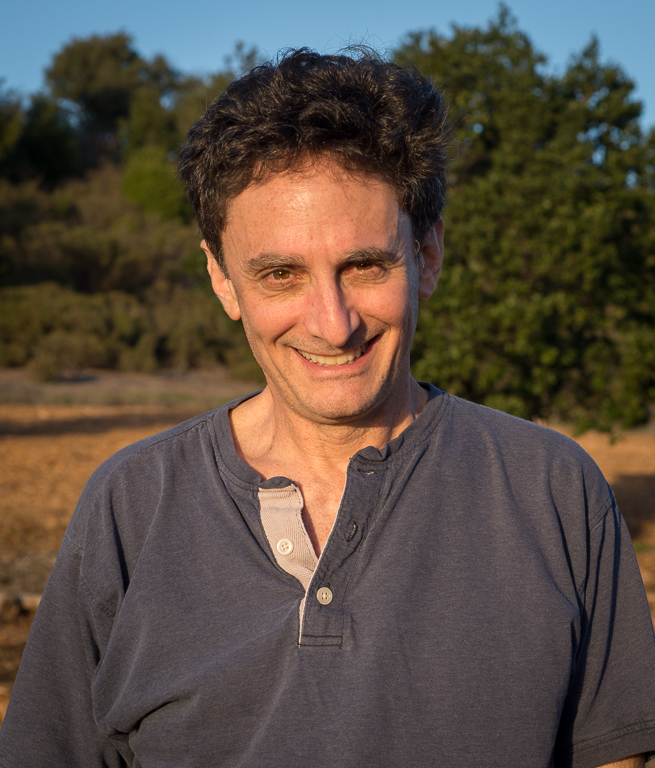 Brad Becker
Alan, I feel this is a very effective and beautifully crafted image. The triangular orientation of the three subjects could have resonance with Christian themes of the trinity. I like the disorienting quality and juxtaposition of the cat and the odd women. The cat feels a little stuck on and not sharp enough to sell its authenticity. I wonder if it had a touch more contrast if it would look more realistic. Overall though it is a very thought provoking image, well done. &nbsp Posted: 03/11/2020 19:05:59
Alan Kaplan
Thank you for your kind words, and I agree, now that I look more closely, the cat needs a little adjusting. &nbsp Posted: 03/12/2020 15:06:45
---
Betty Billingham
I did not even see the cat till I read the comments from the others. it should be a white cat or have a paler background. I just wondered who the woman was talking to and was about to comment on that fact. The crucifix is so dominant that I feel she should be facing that. Nothing ties the two "subjects" to each other.The colour of the store room is excellent &nbsp Posted: 03/12/2020 15:37:29
Alan Kaplan
Thank you for your observations. The woman is/was smelling a flower. It used to be red, but I felt red was too dominant a color for this composite. I never considered a white cat because I felt it would draw the eye from the rest of the image. I try to create surrealism in my composites which for me is to NOT tell a story and allow the lack of connections to create disequilibrium, a main stay of surrealism. &nbsp Posted: 03/12/2020 17:25:43
---
Peggy Nugent
I really like the gritty feel of this image.
I have to admit that I didn't see the cat at first. Perhaps my eye was distracted by the window. Once I saw the cat, the composition felt beautifully balanced; as Brad said, the triangle it forms is very powerful with interesting connotations . It became a mystifying combination that really works.

One thing I do sometimes is to look at an image as a thumbnail to see if the impact of the major components are what I expect. In this case, the cat disappears for me. You might consider making some of the wall behind the cat something like the brightness/contrast of the wall behind the woman. &nbsp Posted: 03/18/2020 16:13:12
Alan Kaplan
When one interacts with art, one brings a lifetime of experiences that influence that person's interpretation/understanding of the work of art ("art" being an overall term that includes the visual arts, literature, music, dance, etc.). The members of Group 54 all responded to this image with a Christian eye. I did not mean for Jesus to be the main object as Aavo says, nor did the Holy Trinity enter my mind at any point in the creation of this image. Betty sees the crucifix as "so dominant" even though it is in the distance and small. As I've stated in the past, I hope that my composites are surrealistic, and one component of surrealism is disequilibrium. I included Christ to (hopefully) ensure disequilibrium, not to establish a religious a religious theme. I like that Brad thinks the image is "beautifully crafted," that Betty feels the color of the storeroom is "excellent," and that you describe the image as "gritty." These descriptions, along with the religious observations, are feedback I can learn from. &nbsp Posted: 03/18/2020 18:02:13
---