Brad Becker
---
November 2019 - The Next Wave
About the Image(s)
This sunset image was from my recent backpacking trip in Yosemite. Watching this sunset I felt like I was transported into the past or future and this photoshop composite was my attempt to capture a different time
---
This round's discussion is now closed!
6 comments posted
Aavo Koort
Beautiful colors and composition. As for reality I kept looking and looking because something bothered me. Then it came to me. The wave is too big to come from the sea so close to the shore. Nevertheless I feel it is a beautiful image. &nbsp Posted: 11/11/2019 18:33:22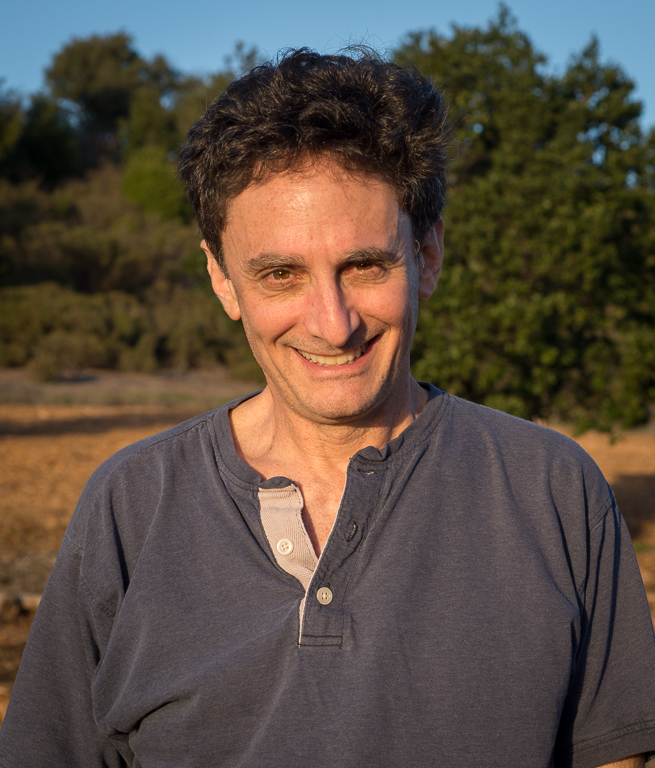 Brad Becker
Aavo, I have no intention with most of my images to be realistic anymore. I try for a certain level of believable. thanks for you comments. &nbsp Posted: 11/11/2019 19:53:34
---
Alan Kaplan
I agree with what Aavo has said. The colors are great. The mountains make me want to go there, and the waves are captured beautifully. The challenge I have when I work with my images is to be surrealistic while using realistic images. All of the parts in my November selection are realistic, but my goal was to put them together in a surrealistic rendering. As we discussed, sometimes images fit together, sometimes they don't. The parts here are all well done, but I'm not sure they fit together. &nbsp Posted: 11/13/2019 18:19:56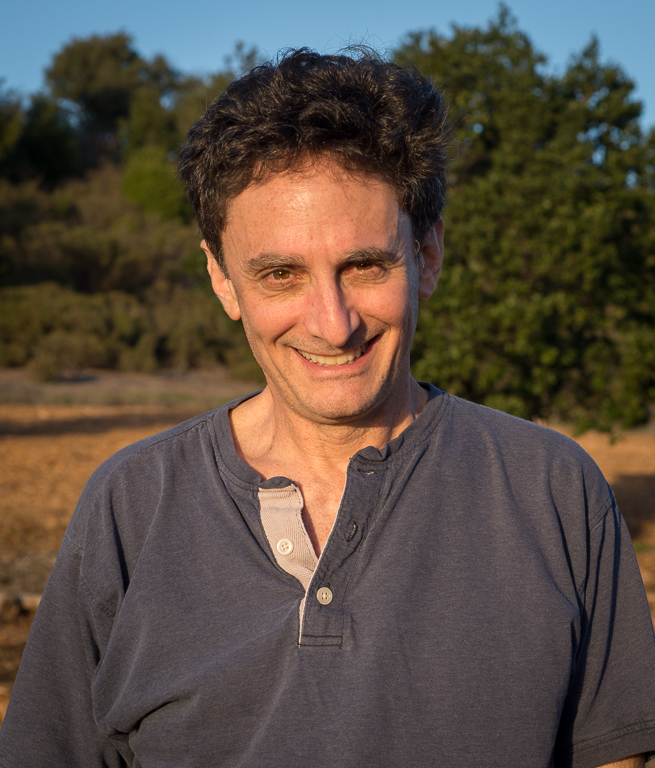 Brad Becker
Alan, Thanks for your comments. I am trying to learn to add soloing to my guitar playing. It requires adding notes over the basic background. Juxtaposing harmonic and slightly off notes creates a complex mix. Sometimes it works and sometimes it doesn't. This image feels a little like that to me. I blended disparate images with the attempt to capture a feeling. I departed from my earlier surrealistic explorations into a realm of feeling with less story telling. I appreciate your feedback. &nbsp Posted: 11/18/2019 10:56:02
---
Peggy Nugent
Such a beautiful image! I always want to go wherever it is that your pictures live.
That misty moon is just exquisite, and I love the sunset colors.
I think the addition of the waves really adds to the image.
You have three really interesting elements in this image, the sky, the mountains, and the waves. They are roughly equivalent in visual weight, so while I feel they work very well together, I don't know what the subject of the image is. It might be interesting to make one of them dominant. Perhaps the sky could take up a bit more of the real estate. Or those beautiful waves.
It would be nice to see a touch of the sunset color in the water.
&nbsp
Posted: 11/17/2019 18:06:29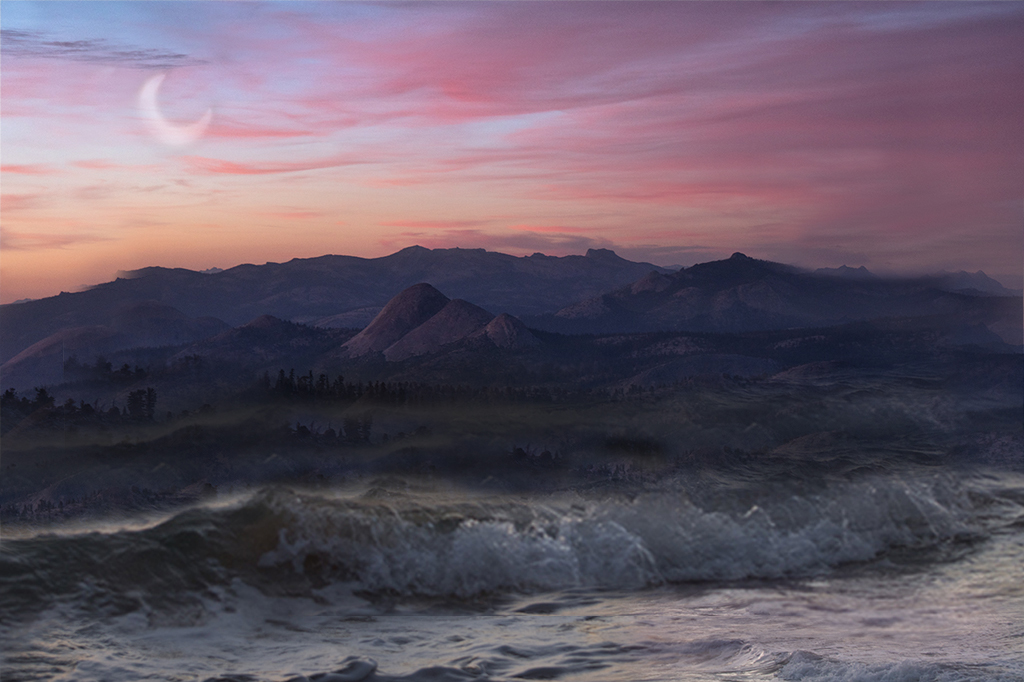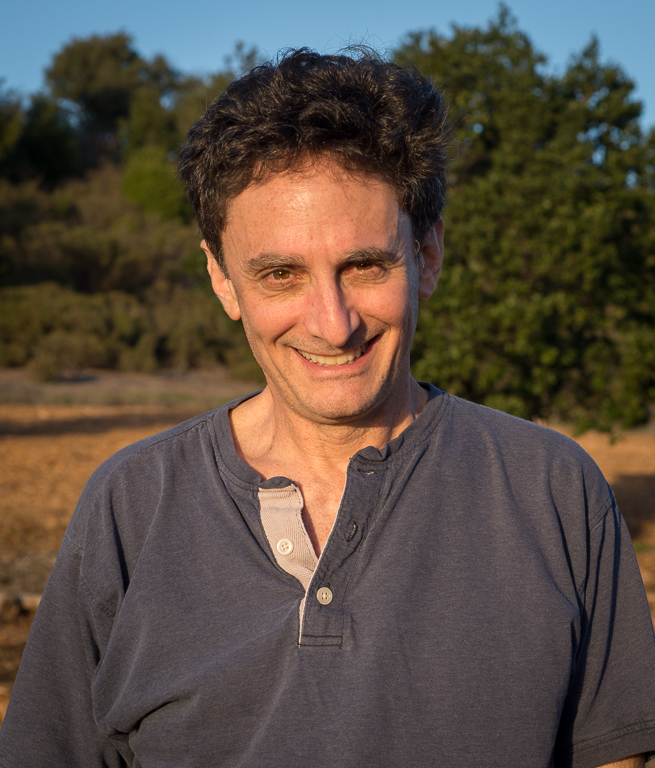 Brad Becker
Peggy, As always I value your constructive feedback. I like what you've done with increasing the amount of wave at the bottom. It is always so hard for me to let go of the part of the image that inspired me, i.e. the bold sunset. In this case it is about balancing the image. I am going to rework it as I believe you've hit on something that can take it from a very soothing image to a more impactful image, thank you! &nbsp Posted: 11/18/2019 10:58:36
---