Member Bios
Group Admin
Peggy Nugent
I live in the Los Angeles area with my husband. I was an aerospace engineer who never had the time to take more than vacation photos until about four years ago. A week's vacation in the colorful Basque country turned photography into my passion. Retiring in 2013 allowed me to spend even more time with photography. My favorite images are those that capture a person's character (posed or not) and composites. It is such a joy to create an image that never existed in the physical world.

I look forward to everyone's feedback; I learn so much from honest critiques. I am sure I will learn a great deal from this group.
---
---
---
Aavo Koort
I have been working with Photoshop for many years. Sometimes it seems that you forget more than you learn. Still it is a fun tool. I am active in our camera club and have held several positions including the presidency. Currently I am the PSA Rep. My wife and I have attended most of the recent PSA annual conferences and enjoyed them all.
Travel is my other major hobby and I compose travelogs with ProShowGold that we share with friends. My photographic interests are scenics, people and altered reality.
---
---
---
Kathy Triolo
I'm excited to seriously return to my first love, taking photos. I was given my first camera, a Brownie, at age 7 and was never seen without a camera afterwards

I'm a Retired Licensed Marriage and Family Therapist in California and was in private practice. My husband, Mark, is a Videographer working in documentary and corporate venues.

I'm currently the President of the Nevada County Camera Club (165 members strong) and have really enjoyed my membership in PSA since I joined in 2015.

I switched to Sony A7Riii mirrorless after years of Nikon and am loving it!
My passion is compositing photos using Lightroom, Photoshop, Nik Collection, Topaz And Luminar.

Since joining PSA and participating in Digital Dialogue groups, my photography and artwork has improved. One of my photos won first place in Photography at the California State Fair in 2018.
I'm looking forward to entering more competitions as I learn and improve my work by receiving critiques from my PSA groups.

I'm currently posting my photos on my website, https://ktriolo.wixsite.com/triolography and my Facebook page Triolography@triolopix
---
---
---
Betty Billingham, FDPS, APSA, ARPS, AFIAP
A small Zeis Icon with bellows, given to me at the beginning of WWll was what started my interest in photography. This was superseded over the years by a variety of cameras of various types including the Horseman field camera, but the twin lens, especially the Rollie remained my favourite as I preferred the ability to instantly capture a fleeting, never to be forgotten, moment. I have travelled much and developed films under extreme conditions, even to requiring bags of ice to bring down the temperature of the chemicals. Film? What was that? Much of my work was for the daily press and magazines.

In the early '80s I became seriously involved with computers taking to Corel's early photo and drawing packs with enthusiasm. As the technology developed, so did my keenness to experiment, both with Corel and later Photoshop. In 2001 I found PSA and quickly joined the study groups. I have hosted Groups 9 and 11 for many years, still host the PSA Gallery of Nations. Over the years I have contributed several articles to the PSA Journal, even to having one of my pictures on the cover. In 2003, I was asked to judge the Web Site Competition run between PSA affiliated Clubs and organizations.

When I returned to the UK in 1992, I left my studio and all my equipment with my son who remained in South Africa. I soon found however that I could not live without a camera and started to buy once more! I have edited various photographic publications since my return. I also judge both for various clubs and international salons, and even judge Essays which I am very fond of producing. I was much involved with the early days of Royal Photographic Society South West Federation's Digital Group giving demonstrations and teaching Photoshop.

I have been disabled since 1985 but this has never stopped my enthusiasm for photography though I now find camera weight a serious factor, so content myself with a Nikon 8800 and a Canon G11, obtaining my Fellowship with the Disabled Photographic Society using them, as well as my Associateship with the Royal Photographic Society and the International Federation of Photographic Art (FIAP).
---
---
---
Alan Kaplan
Both of my uncles were photographers. My mother's brother was a professional, and my father's brother pursued photography as a hobby. It was the latter who first showed me the magic that takes place in a darkroom.
<br />
<br />Both of my parents loved art, took lessons, and made sure that my sister and I had art lessons as well. In addition, we went to the Museum of Modern Art whenever we were in New York. Each trip to the MOMA produced an art book that I often took the time to browse through.
<br />
<br />I joined a camera club, bought a telephoto lens, and became an avid bird photographer - mostly large wading birds. Birds often appear in my composites.
<br />
<br />I retired from 40 years of teaching 13 years ago determined to learn Photoshop. Of course, one can only scratch the surface of such an intricate program, and as I have always been fascinated with the ability to moves pieces of photographs using Photoshop, I began in earnest in the summer of 2017 to combine my love of Surrealism and my new knowledge of Photoshop. It is this background that eventually has brought me to Group 54 and on to Group 34.
---
---
---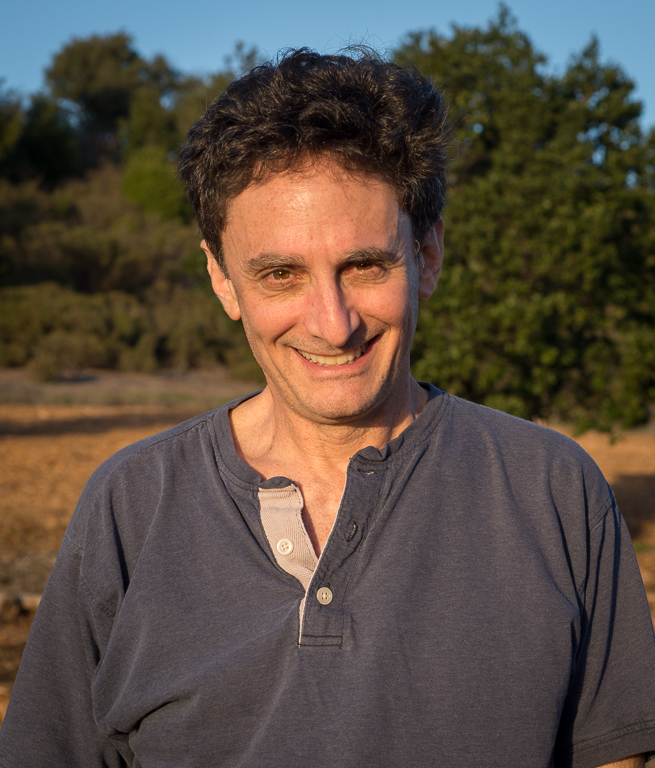 Brad Becker
I got started photography over 40 years ago when my father lent me his Nikon F. Shortly thereafter my father built a darkroom and I had a lot of fun learning how to make my own black and white prints. I continued to enjoy photography for years but my passion for photography took off when a friend of mine introduced me to photoshop in the early 90s. In those days it was very expensive digitizing my kodachromes. I spent years manipulating the same couple dozen images until digital cameras came on the scene. Life has been very busy with work and kids but I am now feeling the desire to express my creative energies thru photoshop and am looking forward to sharing my passion with likeminded individuals.
---
---
---
Kurt Laidlaw
I am a retired military contractor. My love of photography began when I was given a 35mm camera in high school. Over the years I have continued to photograph the world around me through my military career and into the private sector, though on an ad hoc basis.

After my retirement, I started getting serious about my photography. At the same time, I took more interest in Photoshop and what I could create from my photographic images. While I continue to enjoy straight photography, I am moving more and more into photographic art-the synthesis of photography and post processing to explore the world in ways that are not available directly in the camera