Dan DeVries
---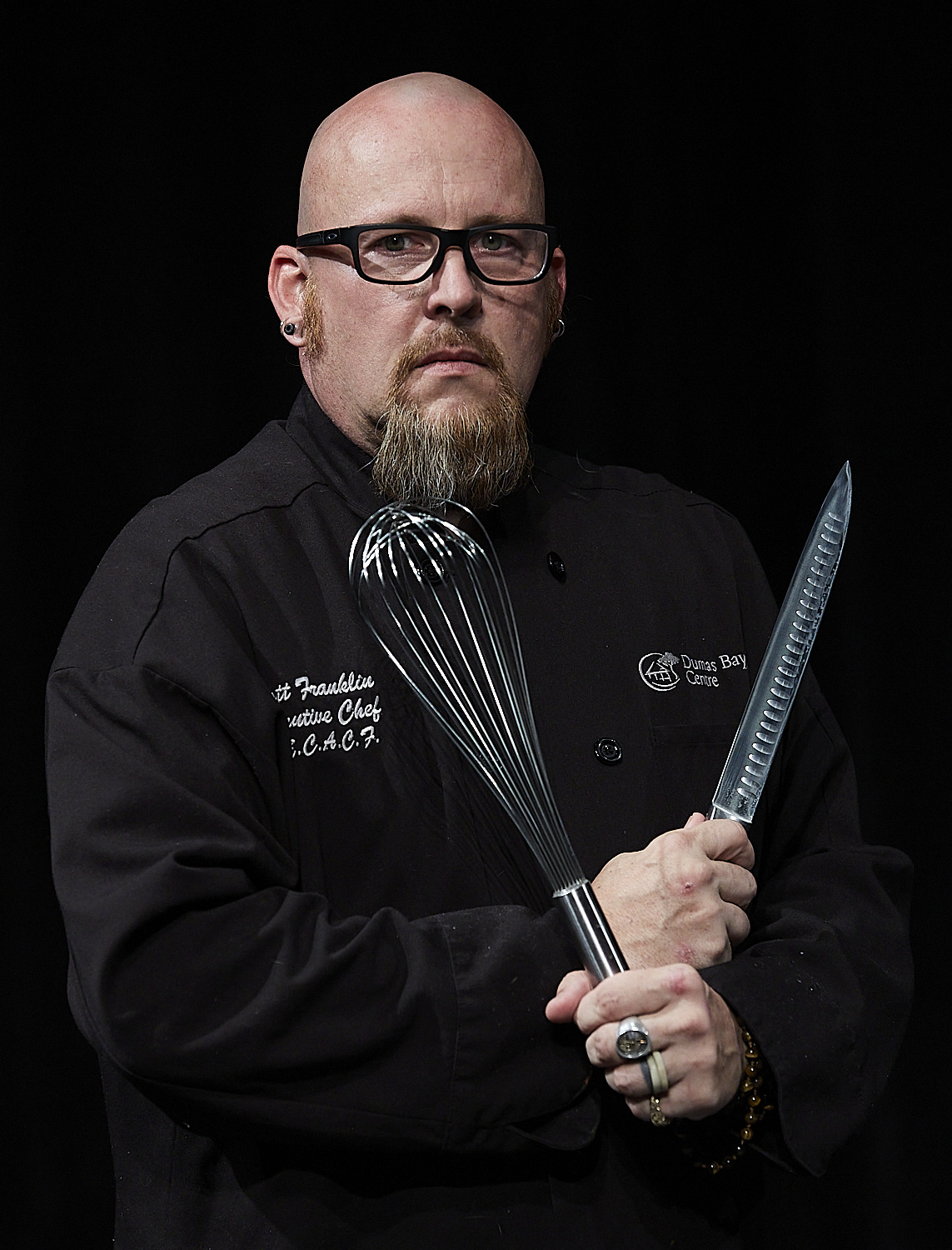 September 2020 - Chef
About the Image(s)
This was taken on an indoor performing arts stage with black curtain backdrop. Theater lights for lighting. They were a bit on the reddish side which I didn't realize.

ISO 1250, 1/500th, f3.5, 150mm. Shot in aperture priority - Exposure compensation of -2 to get the background black. Minimal post-processing.

This is almost full frame – no cropping.

Suggestions?
---
7 comments posted
---
---
---
Arabella Dane
So what is there to do when you have aced it?? Congratulations.. This has really good composition, lighting, and involvement with the subject. &nbsp Posted: 09/07/2020 13:16:14
---
---
---
MD Tanveer Hassan Rohan
Wonderful . Nicely done. :) &nbsp Posted: 09/07/2020 21:56:34
---
---
---
Miriam Power
Spot on. Great portrait &nbsp Posted: 09/13/2020 06:06:58
---
---
---
Rusty Pinckney
Why change a portrait that says it all? &nbsp Posted: 09/16/2020 18:37:46
---
---
---
Brenda Frezeman
Black on black can be tough but you nailed it. Great job! &nbsp Posted: 09/17/2020 09:24:24
---
---
---
Tom Pickering
This is a winner, Dan. Everything is just as it should be. I can't think of a thing that would improve it. This is a money shot. &nbsp Posted: 09/17/2020 16:57:35
---
---
---
Dan DeVries
Thanks everyone. I had someone behind me ask the chef to turn his knife so the light hit it. It made all the difference. &nbsp Posted: 09/18/2020 10:09:45
---
---
---
Please log in to post a comment