Rusty Pinckney
---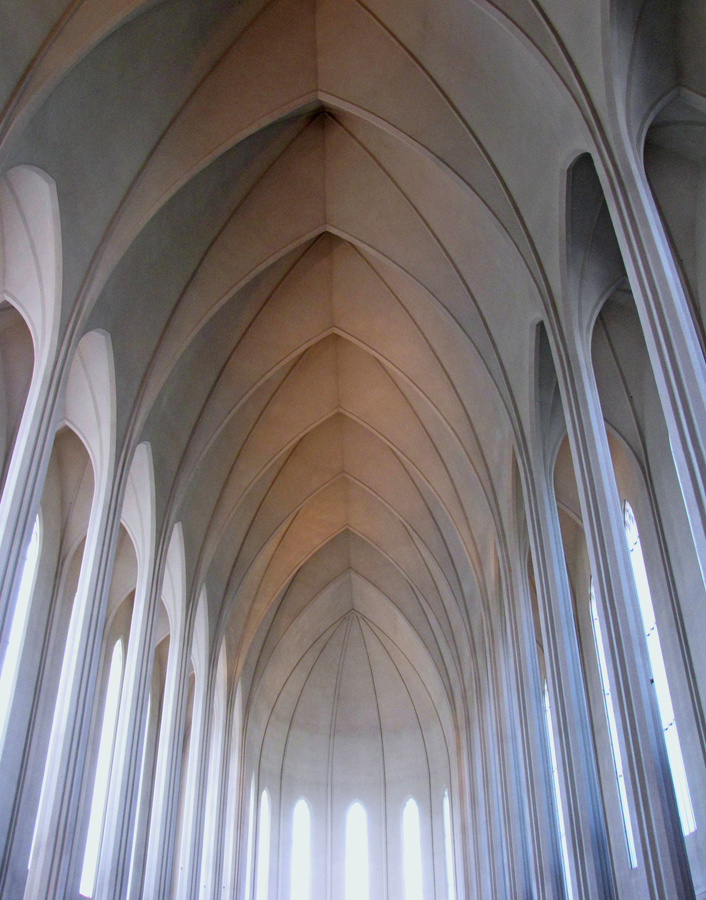 March 2020 - Icelandic Church Ceiling
About the Image(s)
I shot this image with my Canon Power Shot SX10IS during a walking tour in Iceland. The ceiling intrigues me. Post-editing, I used Elements to bring out texture. Once I post-edited the original, I decided to experiment with monochrome and an artistic filter. Comments? Suggestions?
---
This round's discussion is now closed!
13 comments posted
Dan DeVries
I like the B&W version. I might try cranking up the contrast to get some hard blacks in there. The 5 bright lines on the back wall (bottom) are a bit distracting. I would try and tone those down.
There are probably some good effects in Silver Efex Pro that would be good here. I'm not an expert in those. &nbsp Posted: 03/07/2020 16:37:42
---
Tom Pickering
A fascinating place to capture images, Rusty. I envy you the experience, for sure.
Dan is right about the bright areas at the bottom center. I would be more inclined to crop them out so that the focus will be on the ceiling where it should be. A bit of dodging and burning can help add some depth. Here's what I mean: &nbsp
Posted: 03/08/2020 06:12:00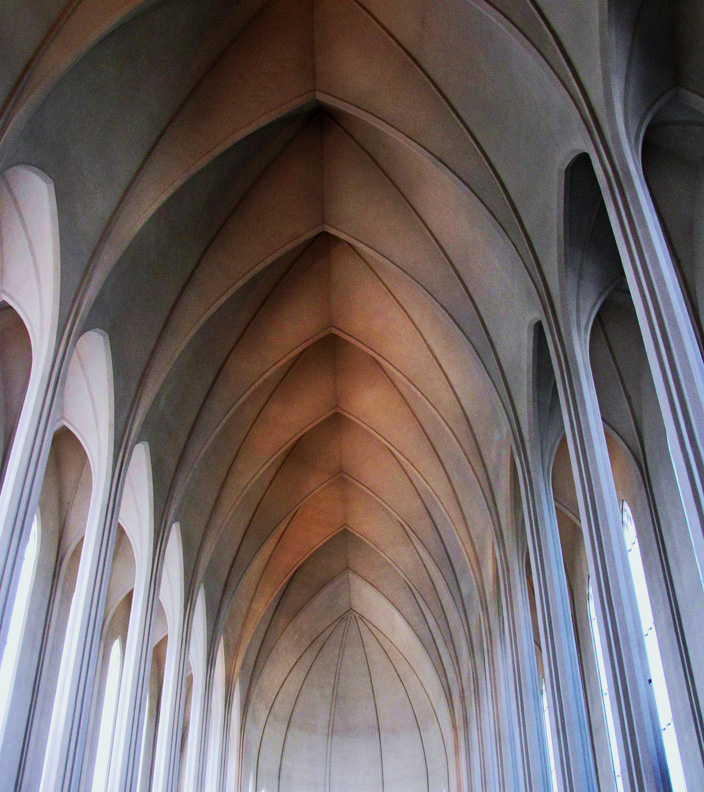 Rusty Pinckney
Thank you Tom. I like your suggestion. It jibes with my initial impression about the light at the bottom. &nbsp Posted: 03/15/2020 18:11:10
---
Miriam Power
Tom Pickering
Excellent job, Miriam! Great choice for this subject. &nbsp Posted: 03/08/2020 12:59:56
---
MD Tanveer Hassan Rohan
I like the B&W one :) &nbsp Posted: 03/09/2020 00:24:32
---
Brenda Frezeman
What a great find! I love arches, columns and repeating elements. For me, monochrome is definitely the way to go (I know, you're not very surprised by that.) I agree with Dan about increasing the contrast. Miriam did a great version. &nbsp Posted: 03/09/2020 09:37:06
---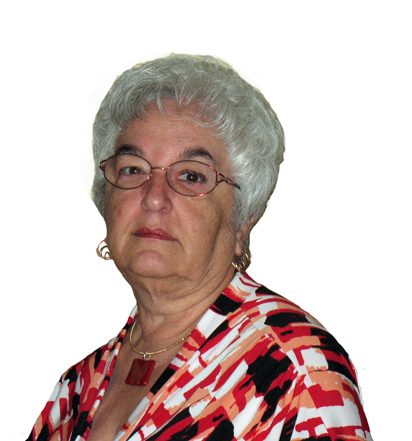 Beverly Caine

(Groups 48 & 80)
Visiting from 48 & 80
I have a similar image that I shot in Obidos, Portugal 43 years ago but I was lucky enough to catch a single bird flying through the rafters. Actually got it published in Petersen's Photographic magazine.

This one is very well done. I, too, prefer the monochrome. &nbsp Posted: 03/15/2020 14:03:17
Rusty Pinckney
Thank you Beverly. The consensus prefers the monochrome. I like them all (biased opinion). &nbsp Posted: 03/15/2020 18:09:15
---
Arabella Dane
A stunning structure. The b&W version accentuates the beauty and simplicity of the cathedral. I tried to correct the lens distortion and enhance the graphic quality of your image via lightroom and silver effects pro. What do you think? Maybe it would be even more interesting if that soft pearl-like quality of your image were incorporated into the mono versions... A really nice image no matter how it is enhanced. &nbsp
Posted: 03/15/2020 17:50:28
Rusty Pinckney
Thank you Arabella. I like what you did. The image is one of my favorites from the time in Iceland. History is that I grabbed on the fly because the bus was leaving! Lesson is go for it even if hurried. &nbsp Posted: 03/15/2020 18:08:16
Arabella Dane
It helps if one sees the potential and then has your talent for capturing it &nbsp Posted: 03/15/2020 18:22:25
Rusty Pinckney
Thank you Arabella. &nbsp Posted: 03/15/2020 18:35:07
---