Ally Green
---
February 2021 - The Matterhorn
Original
About the Image(s)
A couple of years ago we were in Switzerland and stayed in Zermatt. We stayed in a wonderful hotel with a balcony and this was our view! I was lucky to take this shot with the clouds envelopping the mountain. ISO 500, F8, 1/160 with my Canon 5D Mark IV. In the centre of town there is the graveyard but the church which is interesting to see the tombstones of the many that have attempted to climb this forbidding mountain. i did very little post processing...just moved the Shadows & Black Sliders to the right and bumped up the contrast and clarity and put a small vignette.
---
11 comments posted
---
---
---
Mike Cohen
What a majestic mountain and I love the clouds. My impression when I first looked at it was that the foreground was a bit too blue and that the whole image could be punched up a bit. There is also a lot of sky but the nature of the mountain does seem to call for a vertical interpretation. I played with it and added some warmth to the side of Matterhorn facing the light, a bit of blue to the sky and warmth to the trees and foreground, lightening it up a bit. Finally, I added a vignette to draw the eye toward the mountain. &nbsp
Posted: 02/09/2021 14:27:21
Ally Green
Thanks Mike..i really like the warmth you have created on the side of the Matterhorn..definitely an improvement. &nbsp Posted: 02/12/2021 16:14:11
---
---
---
Pamela Hoaglund
I have visited Zermatt several times 1972 and 2011. A big change in the town but the mountain never changes. You were so lucky to capture this beautiful mountain. I like that you included some foreground mountain on the right. I like Mike's edit and adding some warmth the the sunny side of the mountain and enhancing the blue in the sky as it makes the mountain standout more. I think the depth of field was spot on as everything seems sharp from foreground to mountain top. &nbsp Posted: 02/10/2021 18:09:21
Ally Green
Thanks Pamela and think the foreground does add a bit of depth. I first learnt to ski in Zermatt 35 years ago so the town has changed a bit! &nbsp Posted: 02/12/2021 16:15:41
---
---
---
Sharon Prislipsky
How lucky you are to have been able to visit this beautiful location. I agree with you and the others that waming iup the face of the mountain is a very nice enhancement. I am generally partial to square crops and use them a lot, but for me a vertical crop for this image would add to the sense of the great height and grandeur of the mountain. I do like the crop with less sky at the top, so to acheieve a vertical would mean cropping in at the sides. Would you consider cropping as indicated on my visual feedback if you have enough pixels? &nbsp
Posted: 02/13/2021 10:47:36
Ally Green
Thanks Sharon and yes i did crop it to your suggestion and it looks a much stronger image. A good improvement and not quite sure why i didn't consider the vertical in the first place...guess i was thinking about the clouds being atmospheric. &nbsp Posted: 02/13/2021 17:31:38
---
---
---
Lisa Auerbach
I like what you have done with the sky and the mountain. I think the trees in the original add to the total image. In your processed image they are lighter. In my opinion, the answer is somewhere in the middle. I also think a vertical crop leads your eye up the mountain. &nbsp Posted: 02/13/2021 11:49:26
---
---
---
Judith Lesnaw
What a magnificent mountain. I do wonder however why so many people feel compelled to attempt that dangerous climb. I get dizzy just thinking about it. Plus, its cold up there and little air AND the view looking up from where you where is so very pleasing. I agree with Mike that less sky is needed on top. ANd I like keeping that big fluffy white cloud on the left in the image. &nbsp Posted: 02/17/2021 18:05:21
Ally Green
Thanks Judith and agree with your sentiments! &nbsp Posted: 02/19/2021 15:50:45
---
---
---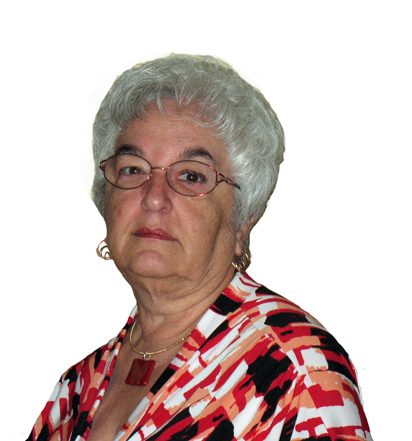 Beverly Caine

(Groups 48 & 80)
Visiting from 48 & 80
We visited Zermatt many years ago but weren't as lucky to get a clear view of the Matterhorn...clouds, clouds and more clouds. This is very well done. &nbsp Posted: 02/19/2021 05:58:01
---
---
---
LC Boros
I passed out last night when playing with this image and popped on to post my comments only to discover that once again I'm just echoing Mike's ideas. I warmed the mountain, used a quick sloppy mask to green up the trees and then tested out a square crop to frame it.
&nbsp
Posted: 02/19/2021 21:44:56
---
---
---
Please log in to post a comment