Pamela Hoaglund
---
February 2021 - Red-tailed Hawk
Original
About the Image(s)
This image was taken at a wildlife refuge about two hours away from where I live. During the winter you can photograph a lot of raptors and waterfowl that migrate here to spend the winter months. The hawks often use the sign posts and fence posts to perch on to have a higher view of the grasslands as they hunt. This hawk was perched on a fence post about 15 feet off the road. You drive through the refuge and use your car as your blind. Cars stopping to photograph him did not distract him in the least. Taken with my Sony 7R3 with a 150-600mm Sigma lens. Shooting in manual at 1/2000th sec, f/8, auto ISO (2500). I keep my shutter speed high so if the hawks or other birds take flight I have enough shutter speed to stop the action. Run through Topaz Studio AI Clear for denoise, then processed in ON1 2021. As you can see I cropped and removed the distracting elements. Set black and white points, added some dynamic contrast, sharpening and vignette. I'm not sure but maybe some tone enhancer also.
---
9 comments posted
---
---
---
Mike Cohen
My favorite hawk. I think you did a great job with the processing and would have also removed what you removed. You might want to compare the final result with a vertical crop as in my opinion the subject lends itself to that orientation.
The post may have not been vertical in real life but I think the image would be better if it was straightened. &nbsp
Posted: 02/02/2021 11:55:08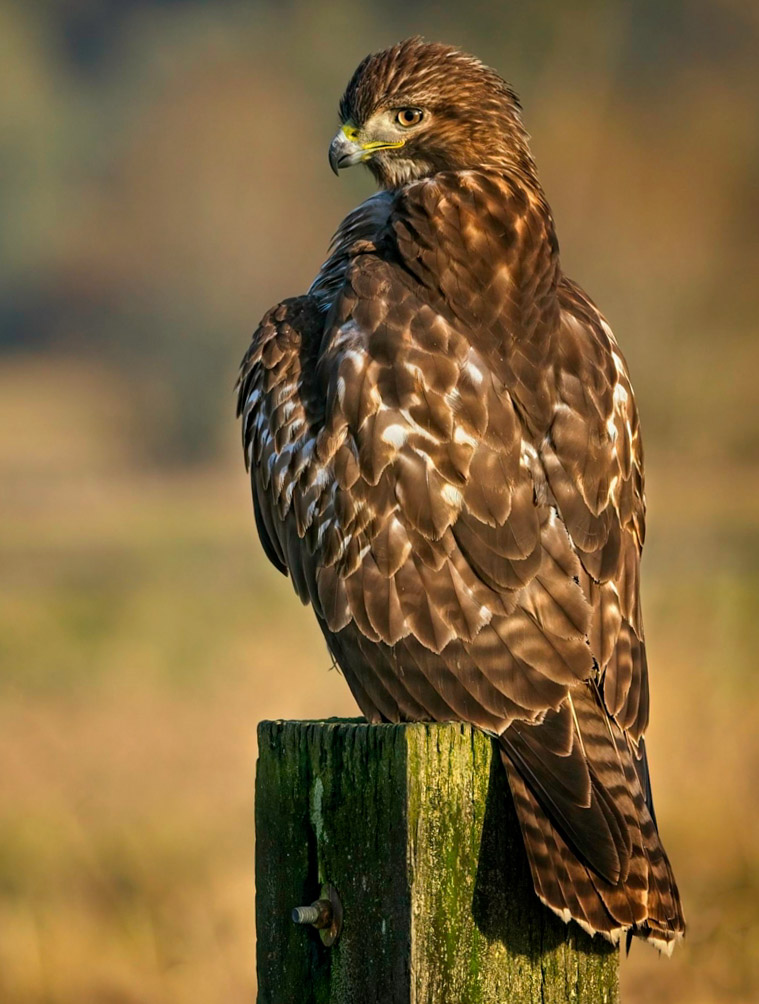 Pamela Hoaglund
Thanks Mike. I went back and edited with your suggestions. I didn't even see the slight skew in the post. And vertical is better. &nbsp Posted: 02/03/2021 14:29:52
Pamela Hoaglund
Thanks Mike. I went back and edited with your suggestions. I didn't even see the slight skew in the post. And vertical is better. &nbsp Posted: 02/08/2021 13:37:06
---
---
---
Ally Green
What a great capture and the colouring of the hawk is wonderful with tact sharp detail. Good job in your post processing of removing the distracting details. I like the vertical crop that Mike suggested although to me i would like to see a little bit more room above the head. I may have darkened the green post a bit but doesn't detract from the main subject too much. &nbsp Posted: 02/12/2021 16:30:46
---
---
---
Sharon Prislipsky
The first thing I notice is how alive this hawl appers in your image. The sharpness of the eye and the catch light combined with all the detail in the feathers makes me feel that the bird is about to pounce on some prey. Your choice of aperture created a terriffic background in my opinion. I prefer the vertical crop, but as Pam has said, a bit more space above the head would be helpful. Well done. &nbsp Posted: 02/13/2021 10:30:02
---
---
---
Lisa Auerbach
The hawk is clear and well shot. You have a good bokeh, and I am drawn into the image. I would suggest that you add a vignette to pull me in more. I also suggest that you somewhat desaturate the green in the wood post. That will keep my eye right on the well shot hawk. &nbsp Posted: 02/13/2021 11:48:38
Pamela Hoaglund
Thanks. There is a slight vignette on it. I try not to make my vignette obvious. &nbsp Posted: 02/13/2021 12:07:11
---
---
---
Judith Lesnaw
How nice of that hawk to pose for you. He appears to be looking over his shoulder at you thinking "well hurry up and get your shot, Im getting hungry". The hawk's colors blend perfectly with the background boehk and post- even the bits of green. I do like the vertical crop.

&nbsp Posted: 02/17/2021 17:15:57
---
---
---
LC Boros
As a portrait shot I think this works well. You work in post to push the highlights makes for a pleasing balance of highlights and colors, but I think it's actually a tiny bit too pushed.


Quibbles: there is a bit of artifacting left from the branch removal. Also I don't think the square crop works in this case. I would move to a full portrait ratio as well as played with a flip for fun. Here's a quick edit that also drops the saturation down just a tiny bit. &nbsp
Posted: 02/19/2021 02:03:21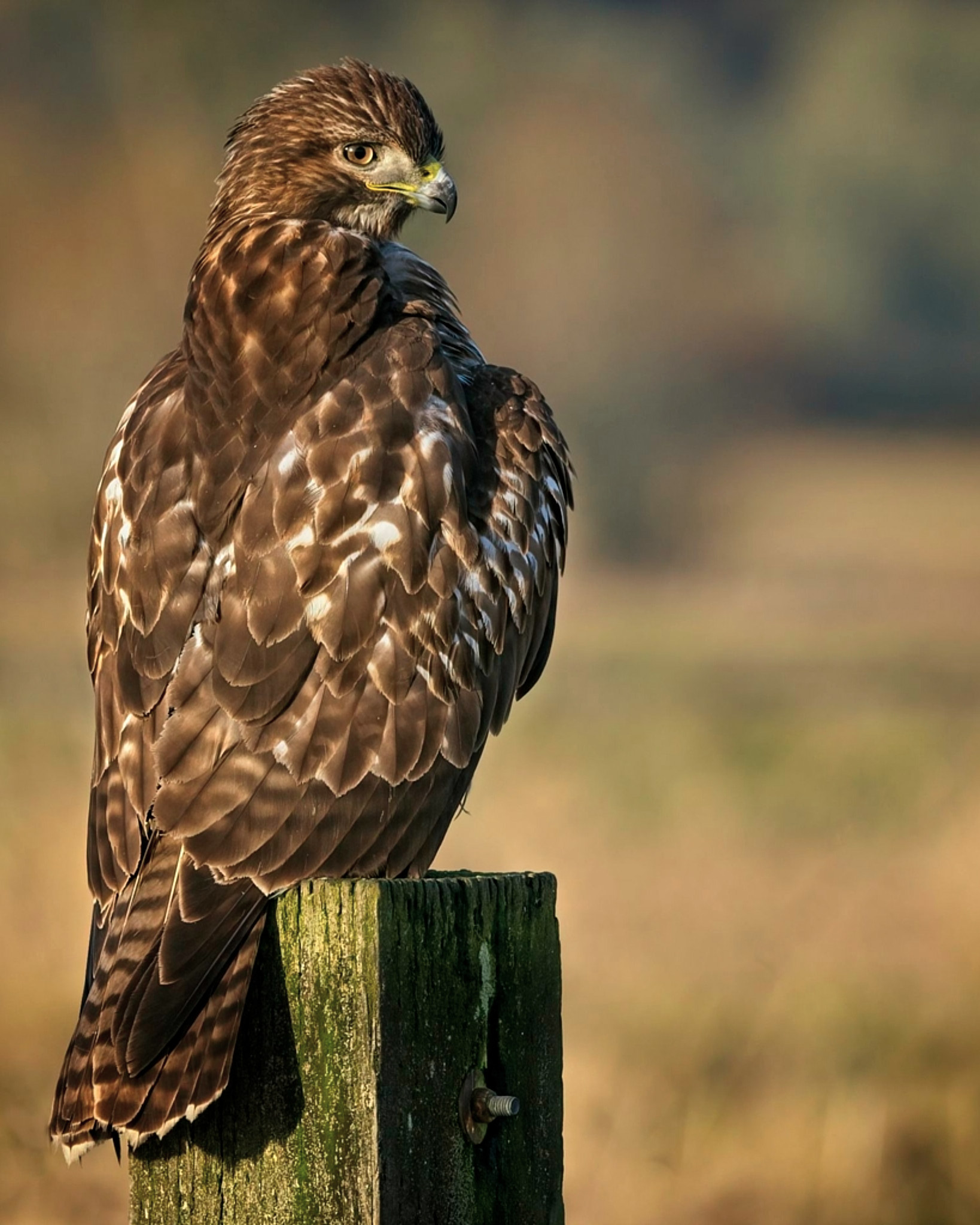 ---
---
---
Please log in to post a comment