Mike Cohen
---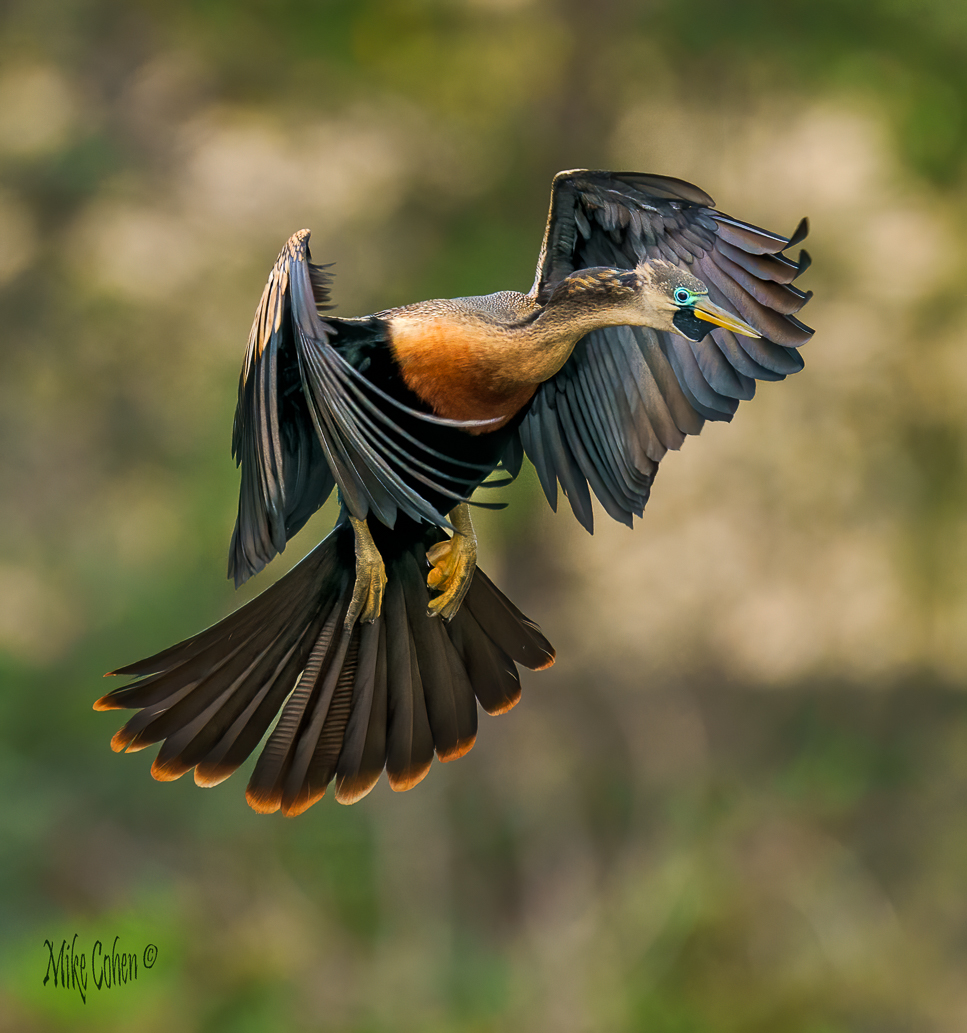 June 2020 - Anhinga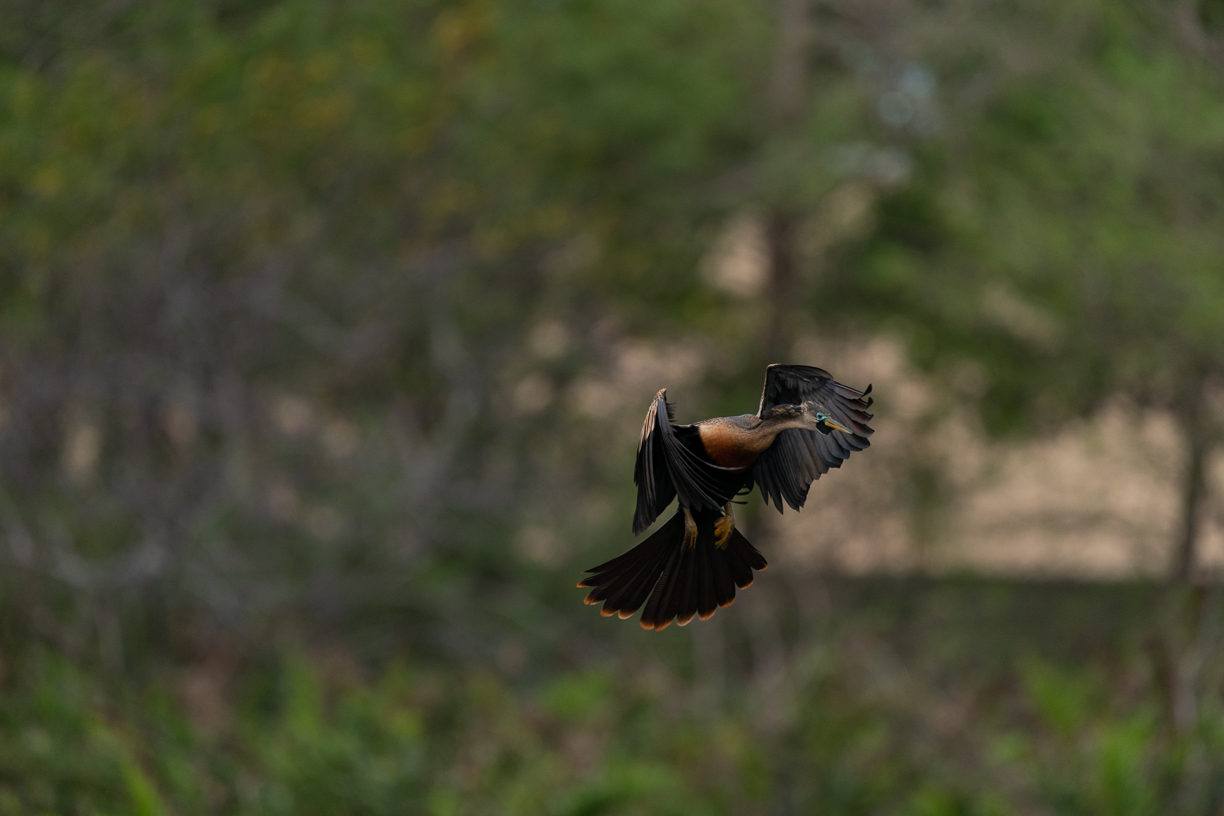 Original
About the Image(s)
This female Anhinga is one of the prettiest I've seen. She's in full
breeding plumage, this having been taken in March. I see this as a simple
image, having the opportunity to take a lot of Anhinga shots and catching
their antics, but I chose this one for the beauty of this particular bird.
Taken with my Sony a9ii, and Sony 200-600mm at 600mm; 1/2500s, f/7.1, ISO
1600.

Stay safe guys.
---
This round's discussion is now closed!
8 comments posted
Lisa Auerbach
What a lovely bird. Mike, you did not tell us how you processed the image. The first thing I see is the Anhinga's beautiful eyes. I notice her pretty tail feathers; however, my eye then gets stuck on her left claw. I think it could be toned down a bit so my focus is less on that and more on all the other beautiful parts of her body. I remember your once telling me you often add an unsharp mask beginning with 30 px to a nature shot. I would guess you did here yet the golden breast feathers are a bit soft. Might you be able to sharpen them a bit more? I very much like the way you have treated your background. My eyes are completely on your bird. &nbsp Posted: 06/02/2020 06:15:26
Mike Cohen
Thanks Lisa. I don't recall how I processed the image but it was before I began to use Topaz to take care of noise and sharpen. I usually run NIK's Tonal adjustments and from looking at the image, I think that's what I used here. I probably didn't add sharpening, as NIK's Tonal adjustment adds enough contrast for my taste although, as you pointed out, I could have added some to select areas. The good thing about being my age, everything looks sharp! (Or, I guess you could say "unsharp")

On the unsharp mask 30/30 technique, which I learned from Glenn Randal, it's a setting I don't use on wildlife. I use it on very detailed subjects like rocks.

My favorite sharpening tools for wildlife are Topaz, which I usually use globally, and Photoshop's Highpass filter, typically applied to just parts of the image. Very image dependent. &nbsp Posted: 06/02/2020 09:38:27
Lisa Auerbach
Good to know. I often copy suggestions to a folder I keep. I'll copy these. I have those tools. &nbsp Posted: 06/02/2020 10:02:37
---
Pamela Hoaglund
A beautiful capture and nice to be able to get the Anhinga in breeding plumage. You had to do a pretty severe crop but with the pixels the Sony a9ii has it worked well. With my old eyes it looks pretty sharp. Your shutter speed was fast enough to stop the action. For me the highlights and shadows are nicely balanced and there is very nice definition in the feathers. Nicely done. &nbsp Posted: 06/07/2020 19:06:00
---
Sharon Prislipsky
I did not realize that the Anhinga's also displayed breeding plummage. I guess I have never seen one at the right time. This bird is a lot more attractive dressed in these colors that those that I am more familiar with. I love the action you captured. Everything about the subject is tack sharp and the background is soft with not distracting elements and lovely harmonious colors. I cannot think of any way to improve this. &nbsp Posted: 06/14/2020 11:43:02
---
Judith Lesnaw
Its the eye!! That steely turquoise eye, the determined look on her face, the protruding neck all suggest she is definitely on to something. The tail feathers are wonderful, and I love the repetition of the orange on the feather tips and breast. She appears to just materialize from the background to speed on her way. Great image. &nbsp Posted: 06/14/2020 20:58:54
---
Great image catching her in the breaking mode. Sharp, clear and a lot of detail in each feather and the head. It stands out great from the background enhancing the anhinga. Could possibly use a little more real estate on the right side to give the anhinga more flight room. &nbsp Posted: 06/19/2020 16:41:32
Mike Cohen
Good point Tom. &nbsp Posted: 06/19/2020 19:07:50
---