Tom Brott
---
August 2019 - Purple Passion Flower with Bee
About the Image(s)
Unfortunately it was high noon on a very bright and humid day. I had just emerged from a dark mangrove boardwalk and found this Purple Passion Flower. Time did not allow for changing my camera settings to capture the bee and the full plant in complete focus and fewer shadows.
Canon 7D Mark II, f/9, 1/2000 sec, ISO 800, 28 -300 zoom @ 180mm, hand held
Processed in Photoshop RAW, a few minor slider adjustments and darkened some hot spots. Then slight crop.
---
This round's discussion is now closed!
6 comments posted
Judith Lesnaw
I love this image! Looking at it I imagine a shuttle returning to an alien vesle in deep outer space. Both the bee and flower look to be in fine focus! This is a marvelous image filled with fascinating detail: the bee sampling the anther, the bulbous ovary, the delicate filaments and their shadows on the petals. The colors are wonderful and pop against the black background. I rather think it was very fortunate that it was high noon and that you didnt change your camera settings. I would not change a thing. &nbsp Posted: 08/08/2019 20:24:29
---
Mike Cohen
I like this one a lot too. I like the dark bordering background and the unworldliness of the scene. Very alien looking. Well done. &nbsp Posted: 08/09/2019 16:20:14
---
Lisa Auerbach
I like the idea of your image. The colors are pretty, and the bee is a nice nature addition. However, for me, the colors are too bright, the bottom green leaf is a distraction, and the bee gets lost. Perhaps a crop with a focus on the bee and pistons would tell the nature story. &nbsp Posted: 08/12/2019 07:31:46
---
Sharon Prislipsky
Ah, the passion flower - one of my photographic passions! Since I shoot them often I know the difficulty of getting all of the flower in sharp focus. In my opinon you have done well - especially since your description seems to indicate that you did it on the fly. I think the bee gets lost in all the detail - I didn't even notice it at first - which is a shame because he is so tack sharp. The image is very contrasty which makes me wonder if toning down the flower would make the bee more prominent. But that may not be the nature story you have in mind. &nbsp Posted: 08/13/2019 11:06:47
---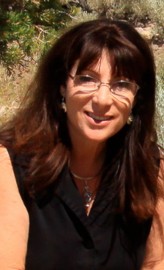 Carol Sheppard

(Groups 60 & 80)
The colors alone are enough to make this a very dramatic image, and when you add in the interesting twirls and swirls, I find it to be a very good capture of this flower...and then I see the bee!! It is such a perfect addition that I'd like to see the lighting raised on it so that it stands out more against the flower. The bee is lost, but I believe it can be emphasized more. &nbsp Posted: 08/13/2019 13:09:06
---
John Roach
I like the image although, I think it is very busy and thus a challenge to view with any comfort. Sharon might of hit on something that would enhance the image and that is soften it some by reducing the contrastiness. It, in my opinion, needs to glow more and frankly the bee eluded me until I had kept looking at the image. Thus, perhaps some way to separate the bee tonally from the flower might help the overall image. &nbsp Posted: 08/13/2019 17:08:26
---