Sharon Prislipsky, PPSA
---
August 2019 - Bird in Trouble
About the Image(s)
This Sage Grouse image was captured from my car window while driving through Pilot Butte near Rock Springs, WY. I was happy to get this photograph because this iconic bird has lost thousands of acres of habitat to agriculture and development in recent years and is now threatened due to the opening of these range lands to oil and gas drilling, not to mention the effects of Global Warming. Not yet on the Endangered Soecies List, he is definitely in trouble
I made this photograph with my Canon 7DMII and Tamron 150-600mm lens. I used a beanbag to stabilize the camera and lens. It was shot in the early morning, but the light was still quite bright. Settings were: ISO 800; f/6.3; 1/320 sec.
In post processing I darkened the background, and increased exposure on the bird. I brushed in contrast and sharpening on the bird, primarily on the head and beak - especially the eye - as well as on the feet.
This is not an action shot, but I think the story is about this species' chances of survival in current time. Thanks for any suggestions you can give me for improving this image.
---
This round's discussion is now closed!
10 comments posted
Judith Lesnaw
Sharon, I really like this image. The warm colors are wonderful, and the front and background bokeh are perfect. I especially like the way the speckled pattern of the bird's feathers repeats in the seedheads of the grass. There is a wonderful continuity of color and pattern throughout the image. How far were you from the bird, and what was the zoom factor? The bird is in sharp focus. Unless you intend to submit the image for Nature competition, I would remove the roughly spherical brown blotches above and especially to the left of the bird's head. &nbsp Posted: 08/08/2019 19:00:01
Sharon Prislipsky
Thanks, Judith. I had not really tuned into that darker spot. I am going to try to deal with it without cloning so as to preserve it in a form that will work for the Nature Division (I am determined to earn at least one star in Nature if it takes me the rest of my life - and it may!). I think maybe lightening it and reducing contrast in that area will make it less obvious. I will let you know if it works. &nbsp Posted: 08/09/2019 08:09:29
---
Mike Cohen
An immediate wow factor for this lovely image. I didn't notice the blotches and they don't detract for me. But if they do for Judith they probably would for others. I love the warm light on the background and birds head. It is at one with its environment. Really nice. &nbsp Posted: 08/09/2019 15:29:40
Sharon Prislipsky
Thanks, Mike. My only hesitation about this as a nature image is that apart from the title, it would be difficult for a viewer to construct any kind of story...you know how those nature people are about it always having a story. Ugh! &nbsp Posted: 08/09/2019 15:43:12
---
Lisa Auerbach
I like the way light falls upon the Sage Grouse's face. I like how sharp each part is from the face and eyes to the feathers to the plants. I especially like the small sharp white leaves of the plant. For me the foreground under your name is a bit blurred and could be cropped. And in my opinion, even though they light the face, the plants at the top are slightly too light. A small amount more of contrast will help make the grouse's face more outstanding. &nbsp Posted: 08/12/2019 07:30:15
---
Sharon Prislipsky
Thanks for your feedback, Lisa, I feel that cropping at the bottom would put the bird's feet too close to the edge of the frame; since all the important parts of this image are in focus, I don't think I will worry about that corner. I will, however, try to use your suggestion to make the bird's face pop a bit more. &nbsp Posted: 08/13/2019 08:06:04
---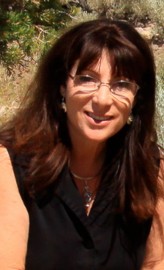 Carol Sheppard

(Groups 60 & 80)
Interesting in that this image is so different from your normal style. The crop works well, as does the color combinations. Your capture of the bird is sharp, and has great balance and clarity. I seem sometimes to be one of the only people who like to show animals in their camoflagued environment, which means a sacrifice to contrast from the background. I agree, though, that it is part of the story. Maybe there is something you can do to pull it apart slightly from that background? Not blurring the background, but maybe additional exposure just around the bird? Other than that, I am a viewer who prefers more blue, less warmth, and this is very warm. On my second view, I liked the warmth better, but his head feels a little too warm, esp. against the yellows of the background? My 2 cents. &nbsp Posted: 08/13/2019 12:56:33
Sharon Prislipsky
Thanks, Carol. I think we all have our favorite color palettes. Making this image cooler would not be true to what the environment was. It is high desert and it was a hot summer morning. I will, however, see what I can do about getting more separation from the background though. Your feedback is appreciated. &nbsp Posted: 08/13/2019 13:00:59
---
John Roach
I like the composition, color harmony and overall tone of the image. It is very natural and tells the story of the environment the bird is in. My only thought is the one I had immediately when I first saw the image. I think a touch of clarity (i.e., separation) at the neck below the head. Some dodging my helped to get that separation. &nbsp Posted: 08/13/2019 16:54:53
---
Tom Brott
I like this nature image. Natural bird in it's natural environment. I understand that camouflage is part of the story and has been captured well here but I feel there should be a way to separate the head and shoulder areas from the background a bit more. I think the blooming grass (?) on the left lower side of the chest area show how well the animals coloring and environment meld together nicely. The darker brown areas on the top don't bother me. &nbsp Posted: 08/19/2019 19:39:34
---