Member Bios
Group Admin
Sharon Prislipsky, PPSA
Sharon is a former school administrator who began to pursue her passion for photography following retirement in 2004. She and her husband live in Arkansas but travel the United States extensively looking for unique opportunities to capture the character and natural beauty of our country.

Ascribing to the philosophy that you can never have too many camera club memberships, Sharon is a past president of the Hot Springs Village Camera Club, a founding member and president of the Nation Park Photography Club, and a member of both the Arkansas Outdoor Photography Club and the Heard Nature Photography Club in McKinney, Texas.

PSA positions she holds include: Assistant Managing Editor of the PSA Journal and Editor of the PPD News column, Gulf States and Arkansas Membership Director, Administrator of two Digital Dialogue Study Groups and member of a Fine Art Digital Study Group. She is also Chair of the Greenhood Scholarship Committee. Sharon is a regular competitor in PID International Exhibitions and Print of the Month.

As an artist, Sharon's goal is to make her images accessible and inviting to the viewer. Her photography is aimed at recreating each scene or the subject in a way that communicates her vision. She hopes that viewers will find beauty in her work and begin to see the world differently because of it. Her work is available for purchase in several galleries and through my web site:
www.sharphotoarkansas.com
---
---
---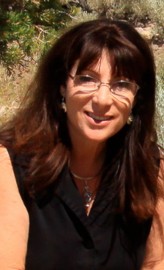 Carol Sheppard
I live and work in Bellingham, and my photography is carried in several local stores between here and Seattle. My work covers everything from nature photography, including Macro and HDR, to long exposure, water drop, portrait and event, and some commercial work. I teach travel and photography classes for a local college and independently. Bellingham has beautiful trails, a plethora of large and small birds, the Sound, and lots of interesting events, so I never lack for something to do or photograph! My dog often accompanies me. I also have a son who is really taking some impressive images on more extreme hikes in the backcountry of California, and sometimes we travel together.

My favorite camera is my Canon 50d with a variety of Canon lenses, and I have also started to expand into Sigma and Tamron lenses. Recently, I began using an Olympus mirrorless camera with Zuiss lenses, and it is an impressive camera, not to mention LIGHTWEIGHT!!
---
---
---
Lisa Auerbach
I hear photographers talk about getting a camera when they were children, and I feel an instant of envy. I began photographing about 7 years ago. I consider myself an intermediate photographer yet, I enjoy the level I am and the shots I am able to capture. I shoot with a Canon 60D and Tamron lenses 18-270mm as well as 10-24mm. I look forward to critiques because they are what have helped me learn most.
---
---
---
John Roach
I live in the Richmond, Virginia area since July 2017. Previously, I retired in 2010 from hospital administration and have never looked back. I am focused on my journey through retirement and my passion for photography and travel. I have a photography website and travel/retirement blog where I share my experiences, travels, and vision of the world and a little bit about photography from time to time. These new experiences come on the tail end of education in business and engineering, a US Navy career, followed by many years in construction & facility management both in commercial real estate and healthcare. I am a member of local camera clubs and Organization, the Photographic Society of America, Nikonians.org, and Coalition of Photographic Arts. I use a Nikon D500, D750, D800, D90 IR 590nm as well as a Fuji X100, X-E1, X-T1 and X-Pro2. I have learned many things about this great art and craft through membership at PSA and the other organizations as well as innumerable photography courses and workshops. My interests include landscape, seascape, architecture, floral, macro, and wildlife images with now a budding interest in street, infrared and black & white photography. My blog includes information about the challenges of retirement, my travels, or even a short story enhanced with images related to my experiences. I exhibit from time to time large prints and occasionally make a sale, but always it is about learning and having fun captures images. Some of those images and a blog can be found at http://www.jdroachphotography.com.
---
---
---
Tom Brott
My name is Tom Brott and I live in Cape Coral, Florida. I started taking pictures back in the late 1960's and have been shooting ever since. I started to get serious about seven years ago when I fell in love with digital imaging. Since then I have taken several courses and joined Fort Myers Camera Club, Florida Council of Camera Clubs and PSA. I feel my photography has improved with my club affiliations and am seeking to improve even further.

I currently shoot with a Canon 6D and have a wide variety of lenses to accompany the camera. I shoot in RAW format, feel comfortable using the manual mode and primarily use Photoshop from CS6 to edit when needed. I am looking to enhance my Nature Photography as I have many great opportunities living in Southwest Florida and being so close to the Everglades National Park and Big Cypress Preserve
---
---
---
Judith Lesnaw
My passion for photography developed in my father's basement darkroom when I was a young child. It simmered throughout a four- decade career in molecular virology at the University of Kentucky, and resurfaced when I retired in 2010. My interests span macro, nature, abstract, and experimental photography, and photo haiku. My images have been shown in juried exhibits, and have won awards. I use a Canon 80D with Canon 100mm, and Tamron 16-300mm lenses. In KY I was a member of the Digital Photography group of the CKCS. As a member of the Creative Camera Club of Lexington, Kentucky I was awarded 2014 Photographer of the Year. In my new home state of DE I am a member of the Delaware Photographic Society.
---
---
---
Mike Cohen
I recently retired to pursue nature and landscape photography on more or less a full time basis. I shoot Canon and currently use a 1DX with several lenses. I travel frequently for both exploration and photography and like to combine photography with hiking and kayaking. I recently created a blog, www.mmykey.com, which I didn't realize would be so much fun. Its purpose is to share information about the places I am visiting that may be useful to other photographers, with a few images thrown in. No commercial purpose intended. I have been posting regularly on Flickr and hope to get to work on fleshing out my Smugmug website. I've been fortunate to have had several images published and won a few awards, and teach a bit, but I consider myself more a student than a teacher and hope to keep it that way.