Pamela Hoaglund
---
September 2020 - R/V Hero Abandoned
About the Image(s)
I thought I would share a little piece of history with you that I was able to photograph last week. This is the research vessel Hero that was launched in 1968 and served the National Science Foundation as an Antarctic Research vessel for Palmer Station.

She has a storied history but unfortunately after her retirement in 1984 life has not been good to her. She was purchased at auction by some men in Oregon who had plans to turn her into a museum. Unable to get financial support she was again sold and finally ended up near Bay Center on Willapa Bay. After years of neglect she began to sink in 2017. Willapa Bay is a large oyster farming area and of course she was a danger to the oyster fields from leaking oil and other toxic fluids.

Many agencies have been involved to ensure the environment is not damaged but the cost to remove her is too high for any agency or the questionable owner. Shot with my iPhone SE and a little post processing in Snapseed.

---
7 comments posted
---
---
---
Richard Sprott
It is nice to have the history to go with the image. As soon as you see the image you wonder about the back story. Thanks for giving us a good image and a great story even though a sad one. &nbsp Posted: 09/03/2020 15:39:19
---
---
---
Dave Edwards
Very sharp and good exposure on this photo. Composition works well here. Now, take a very good photo and add the "dramatic" story with it makes for a strong image. Good job and thanks for sharing the story. &nbsp Posted: 09/04/2020 17:32:27
---
---
---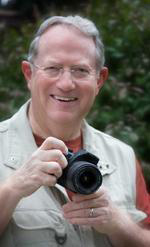 Jerry Hug
The story and history behind the Hero vessel photo is incredible. i really like the tonality off the boat/reflection, pier and sky. The bottom left corner could be toned darker or just cloned out. It really distracts from the total image. If you are not sure, just put you hand over the bottom left corner and see what you think? &nbsp Posted: 09/06/2020 15:15:46
Pamela Hoaglund
I agree Jerry. I thought about doing that and then didn't follow through. &nbsp Posted: 09/06/2020 16:36:17
---
---
---
Bob Barley
Gosh, what a story about this vessel. It's a shame that it sits there rotting away and sinking. Could someone start a "Go Fund Me" campaign to recover and remove it? I don't know how those things work.

It's a good documentary shot of the vessel. I can also imagine a long exposure of the scene that smooths the sky and the water, bringing more focus to the vessel.

Nice shot and story.


&nbsp Posted: 09/08/2020 14:23:39
---
---
---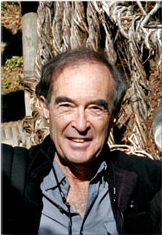 Sol Blechman
Interesting story behind the image. Thank you for that. There must be many good images around that boat if one could get close or use a tele lens. You might be able to cut off the pier completely, along with the rock. The ship is so interesting. &nbsp Posted: 09/13/2020 15:35:34
---
---
---
Lynne Royce
At first thought you had photographed an old tugboat amidst some dock wreckage but after reading your description was amazed to find out your photograph shows remains of sinking research vessel. And to make matters worse it's dangerously leaking oil in oyster field and nothing is being done to stop this disaster. Good composition for story telling photograph. &nbsp Posted: 09/13/2020 18:30:46
---
---
---
Please log in to post a comment